Family (and Frog!) Haggadah
"Of COURSE it's a real Haggadah. But it's the only one that's got ME in it, and that's what makes it TOADily awesome. And the seder takes about 30-45 minutes, so I don't croak before we get to eat!" --Frog
Product Type:
Printed Material
Make your seder different from all other seders!
Start with a traditional Haggadah text, add vibrant artwork, your favorite songs, and fun facts to it. Then add a hopping frog to its pages, and you'll get...
The Family (and Frog!) Haggadah!
Pass on your timeless heritage while creating new seder traditions that you and your family will look forward to repeating year after year.
Quantity discounts available for synagogues and community events. Save 30% on orders of 30 or more haggadot.
About the Authors:
Karen Rostoker-Gruber is an award-winning children's book author and humorist. She has six picture books and four adult humor books to her name. She is also a ventriloquist and performs with Maria, her puppet, in schools and libraries.
Rabbi Ron Isaacs is Rabbi Emeritus of Temple Sholom in Bridgewater, New Jersey, where he has served for forty years. Currently, he is also serving as the Rabbi of Beth Judah Temple in Wildwood, New Jersey, which is the only synagogue in Cape May County on the Jersey Shore. Author of more than 100 books, his Ask the Rabbi book and website (www.rabbiron.com) keeps him busy answering an eggz-traordinary collection of questions.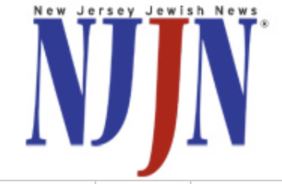 "Frog is jumping everywhere"
An energetic, inquisitive young amphibian leaps onto the pages of the Haggadah. by Johanna Ginsberg
Read the article here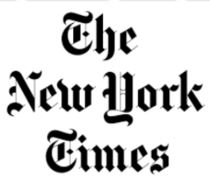 "The Witty and Weird of Passover Products"
"The distruptive frog in the story spills the wine, bathes in the bowl of salt water and expresses his intention to make the evening "TOADily awesome." article by Joanne Kaufman
Read the article here
"A haggadah is a guidebook for holding a seder, the festive meal associated with the Jewish holiday of Passover. Like any traditional haggadah, this volume reads left to right (Hebrew style). The text is in English, with prayers and songs in both Hebrew and transliteration. This "family haggadah" has activities, fun facts, and a humorous cartoon frog to engage young seder participants while providing lucidly written, thorough text for more advanced readers. The "Think About" prompts are well designed for encouraging intergenerational discussion. There are several nice touches, such as suggestions for vegetarian seder plate options (for example, substituting a beet for the bone), the inclusion of Miriam's cup along with Elijah's cup, and the replacement of the traditional, somewhat judgmental "wicked" and "simple" sons with gender-neutral "defiant" and "uncomplicated" children. The art features well-composed photographs of contemporary seder participants, reproductions of Passover art through the ages, and clear photos of ceremonial objects (seder plate, wine cup)."
-School Library Journal
"This innovative Haggadah stars Frog (yes, he of the plague). The traditional text is peppered with Frog's mischievous contributions and complaints. In a play on the word seder, which means order, Frog asks, "Hey, can we change the seder of the seder and sing first?" Frog helps us search for chametz as well as burn it safely...There are lively games and provocative topics for discussion. Hopefully, players of all ages will survive the challenging game of Hot Matzah Ball. The Haggadah juxtaposes Jackie Urbanovic's playful frog art with historical illustrations such as "Passover Cleaning" from the 1320 Golden Haggadah and a 1901 framed souvenir from the Fifth Zionist Congress."
-Hadassah Magazine
by Rabbi Kerry Olitzky

Perfect for:

An inclusive, welcoming seder
Guests from a variety of backgrounds and experiences
Guests who have never attended a seder before

Description:

64 color pages in a paperback edition
60-minute seder
English text with blessings in Hebrew and transliteration

Special features:

Seder checklist
Explanations of unusual additions to the seder plate
Clear directions for leaders and participants
Vibrant, inspirational, and mindful artwork
Multicultural connections throughout the text
A sensitive portrayal of The Four Children
Questions for discussion
Reflective passages by a variety of different contributors

The Family (and Frog!) Haggadah

by Karen Rostoker-Gruber and Rabbi Ron Isaacs

Perfect for:

Families with young children
Multigenerational families
People hosting a seder for the first time

Description:

64 color pages in a paperback edition
30-45 minute seder
English text with blessings in Hebrew and transliteration

Special Features:

A traditional seder, with a new injection of fun to keep children engaged
Large format for easy reading
Beautiful Passover artwork
Gender-sensitive language
Lively retelling of the Passover story
Oh, and Frog.

by Dena Neusner

Perfect for:


Families with children of all ages
Intergenerational seders
Those new to hosting Passover

Description:


48 color pages
30-60 minute seder

Special Features:


Quick and easy to follow
Planning guide included
Links to additional resources and recipes online
Seder transliterated Hebrew encourages participation
Hebrew provided for all blessings

by Rebecca Redner

Perfect for:


Families with children of varying abilities and disabilities
Families with children of all ages

Description:

More than 70 vibrant photographs of children of all abilities and disabilities participating in seder
Presents over 150 picture communication symbols developed by Mayer-Johnson™
30-minute seder

Special Features:

Easy to hold
Respectful to all participants
Mayer-Johnson™ is the leading creator of symbol-adapted special education materials to assist individuals in overcoming their speech, language, and learning challenges

by Elie Gindi

Perfect for:


Families with young children
Congregational seders

Description:


40 color pages
30-45 minute seder

Special Features:


Large format, open layout
Quick and easy to follow
Plagues illustrated in a light-hearted, child-friendly way
Includes The Frog Song and Bang, Bang, Bang
Transliteration of all blessings and songs encourages participation
Some Hebrew provided

___________________________________________

A Family Haggadah


by Rabbi Dr. John Levy and Naomi Tippett

Perfect for:


Families with elementary school children
Model seders
Congregational seders

Description:


64 color pages
Flexible time commitment --Vary the length of your seder from 30 minutes to 2 hours

Special Features:


Illustrated with beautiful collages and flowers created by schoolchildren
Annotations explain the rituals to foster understanding
Optional discussion questions
Hebrew provided throughout
Blessings transliterated
Ten pages of songs, with Hebrew, English, and transliteration
Companion website lets you hear the songs

___________________________________________

by Mordecai Kaplan, Eugene Kohn, and Ira Eisenstein

Perfect for:


Teens, young adults, adults
Youth group, college group seders
Interfaith seders
Those who prefer a gender-neutral haggadah that includes some modern rituals

Description:


112 black and white pages
90-minute seder

Special Features:

Revised and updated version of reconstructionist classic The New Haggadah
Broad themes of slavery and freedom in modern as well as biblical times
Unique American view of the Passover liberation theme
Vignettes of Jews during the Civil War, the Civil Rights movement, and Operation Exodus
20 pages of songs, including Who Knows One
Hebrew throughout
Some blessings and songs transliterated

___________________________________________

by Chaim Stern

Perfect for:


Adults
Those who prefer a traditional seder

Description:


128 black and white pages
90+ minute seder

Special Features:


Traditional seder
Over 130 commentaries, quotes, and anecdotes--with their sources--to foster discussion
Clearly marked sections help you shorten the service
Music for 16 blessings and songs allow musical accompaniment
Hebrew throughout, often matched line-by-line with English translation
Songs and selected blessings transliterated

___________________________________________
 Want to practice the Four Questions before Passover? You can do it on your mobile device with iMahNishtanah. Download from the App Store.
---