A Meaningful New Way to Commemorate the Holocaust
Posted:
February 08, 2023
|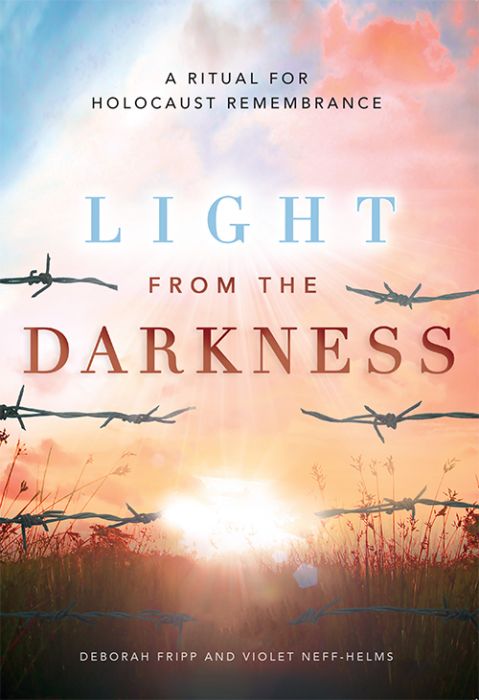 Yom HaShoah begins this year on April 17.
Each passing year brings on a greater urgency to recall this dark time in our history. With fewer living witnesses able to tell their stories firsthand, we need a new way to fulfill the responsibility that Holocaust survivors have entrusted to us - to remember, to tell the story, and to act.
Plan now using a powerful new approach.
Light from the Darkness: A Ritual for Holocaust Remembrance is a 45-minute, structured seder-like experience that helps the next generations remember and honor the Holocaust. It can be done either in-person or virtually. And it is deeply moving.
"It's outstanding," says Jennifer Kosoy, director of congregational learning at Tiferet Bet Israel in suburban Philadelphia.
Her congregation used Light from the Darkness last year as a family program for students in grades 7-8 and their parents. That "moving and meaningful experience" launched an entire congregational program for Yom Hashoah.
Light from the Darkness starts with remembrance, leaves on a place of hope, and incorporates calls to action. It also weaves together:
Questions designed for personal reflection or group discussion
Stories of the lost Jewish communities of Europe
Blessings and songs
First-person accounts of daily life before, during, and after the Holocaust
Original artwork by Holocaust victims and survivors
Light from the Darkness can be a stand-alone program or scheduled as part of a series of community or school activities for Holocaust commemoration. Its language is appropriate for both Jewish and interfaith groups. And like so many Jewish rituals, this one is a stronger experience as a part of a group, whether teens, young adults, or intergenerational.
Light from the Darkness includes a Leader's Guide and full list of materials to aid planning. We've also created a guide to help you organize this program and engage participants remotely. Download the guide here.
"As this fragile window of witness closes, we need a new way to relate to the Holocaust. If we want to ensure that this story does not fade into history as the survivors fade into memory, then we need a commemoration that does not require survivors," says Deborah Fripp, a Holocaust educator who created the beautifully designed Light from the Darkness with fellow educator Violet Neff-Helms.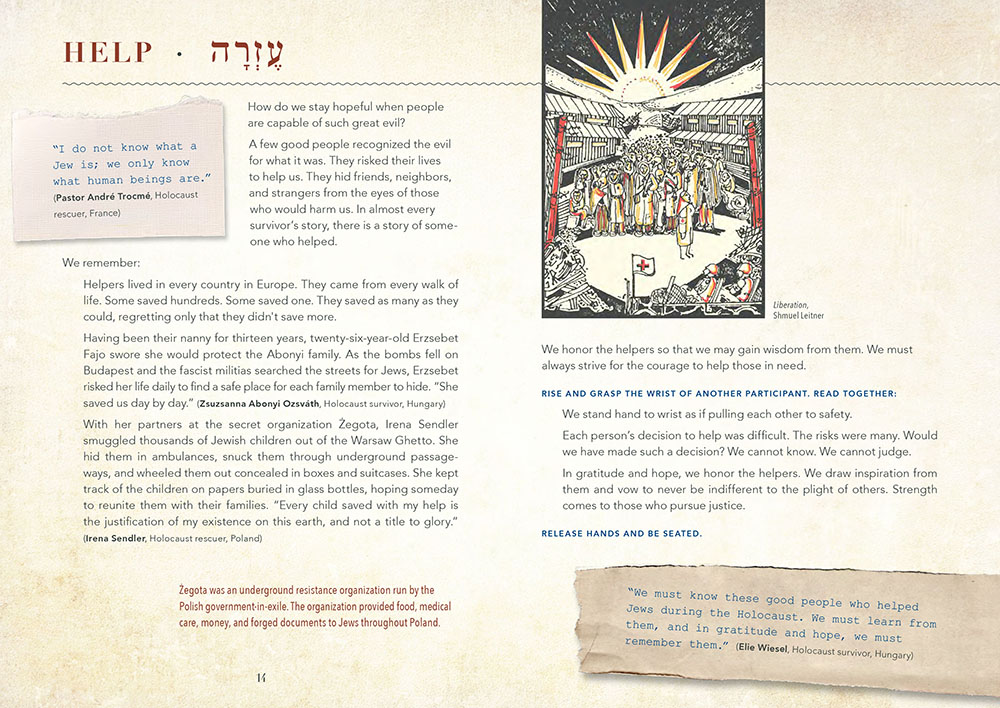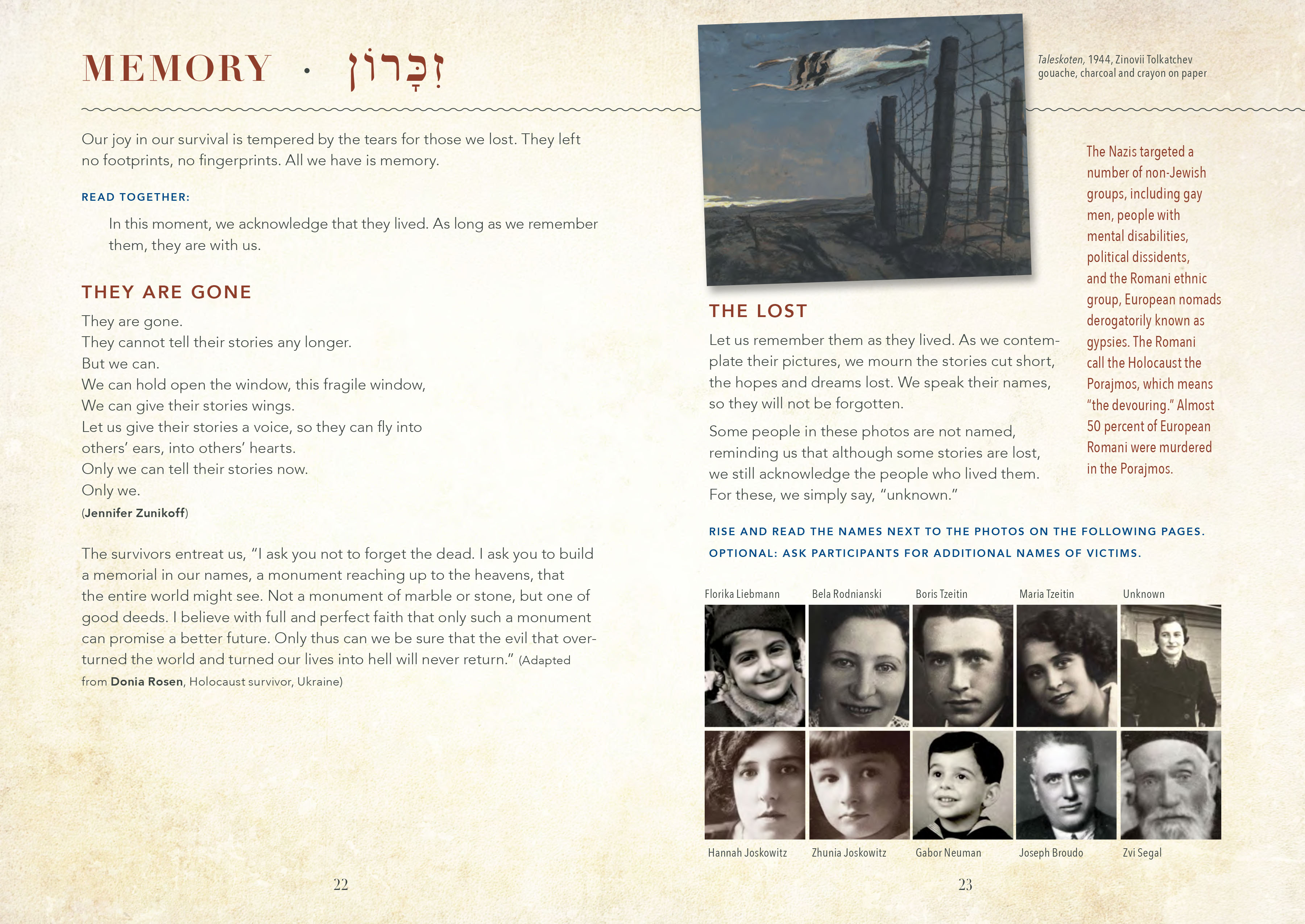 "Light from the Darkness offers a powerful tool to help future generations bear witness, to understand the history of the Shoah, and to apply its universal themes to modern times."
-Abraham H. Foxman, National Director Emeritus of the Anti-Defamation League
"A poignant and ultimately hopeful ritual. Using the words and visual artwork of the victims and survivors creates a deep and humanizing connection, reminding us to preserve and share the echoes of this tragedy to inspire future generations to ensure this history never repeats."
- Lindsay Friedman, director of Echoes & Reflections, a Holocaust education program of ADL, USC Shoah Foundation, and Yad Vashem
Please call us at 1-800-221-2755 if you'd like to get a copy of Light from the Darkness.