Behrman House Annual Survey Reveals Both Compliments and Areas to Improve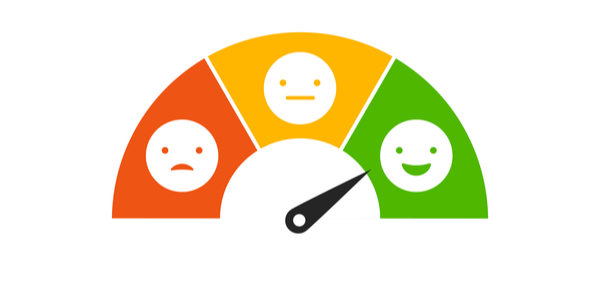 A true friend will tell us both what makes us special to them, and what we need to hear to improve. Our yearly quality of service survey gives each of our customers the opportunity to be that friend for us. Thank you for your thoughtful responses. Here is what we learned.
82% of this year's respondents told us they are very or extremely satisfied with our performance. We are delighted at the large number of our customers who find we do an excellent job for them.
"Thank you for being awesome!"

"I have been ordering for 20 years, and the service overall has been consistently great! Thank you so much and keep up the good work!"

"Keep doing what you have been doing for years. Your company is an important resource for our school."
At the same time, 15% of those responding indicated we are doing ok while 3% feel we should be doing a lot better. We are grateful to get your thoughts about what is not working so well for you. Here is a sample of those areas, along with changes we are implementing to correct them:
Our website needed work:
"Finding an item is sometimes a challenge"

"I wish there was a more streamlined way to find materials quickly within a set of like materials such as Mitkadem or Parashat Hashavua"
Our new website, which went live December 1, is streamlined to help you find materials more quickly, and with nearly 1,000 items on our list, this is especially important. New, more extensive menus in a variety of subject areas help you browse quickly. The new site also features an improved search  that delivers lists of products using as few as one or two key words from the title. Type HARMONY in the search bar, for example, and you will get every item in our new Hebrew and Harmony series. Or go to one of the drop-down menus and look for the name of the series you are interested in. See CHAI under Jewish LIfe and Learning? Click on it and get a list of all the CHAI materials available. And each one has an "Add to Cart" button, so you can order it with a quick click. Want more information? Just click on the image of the item to get more information about it.
These lists will automatically be sorted alphabetically by title. Want instead to see all the Parashat Hashavua booklets in chronological order? Just choose "Sort by Position" in the upper right-hand corner of the page.  Now you can simply click "Add to Cart" for the ones you want. Need multiple copies? Click on the shopping cart at the top of the page and add more.
Shipping, especially on smaller orders, has been expensive:
"I need to order multiple Parashat Hashavuah booklets over the year.  The shipping is killing me.  How can I make this more cost efficient?"
We encourage consolidating your orders to save on shipping costs. The minimum UPS charge for ground shipment of just one item is over $11.00, but adding more titles to that costs very little. Consolidating your items into fewer orders will result in considerable savings, plus your order will still be tracked door-to-door and insured automatically. Unused items are returnable, so if you order too many we will take them back for up to a year after purchase.
We realize, however, that consolidating orders is not always possible. With our new website and our new shipping facility in Georgia we are able to offer the option to ship small orders by USPS Media Mail. A single book can ship for as low as $3.00 or $4.00. It may take a bit longer to arrive, and importantly, it is NOT tracked or insured, but if cost is your primary concern, this is a good and typically reliable option. For school orders (and in fact any order of more than one or two items), we strongly recommend UPS ground shipping. Each box in a UPS order gets a tracking number and can be traced. UPS shipments are also insured, so we can offer replacements for any lost UPS packages.
Finally, many of our books are available through Amazon, which may be a good option for single-copy orders. (It's ok--we don't mind! We want this to work for you.) Our books are eligible for Amazon Prime shipping. Please note that Amazon rarely carries enough stock to fulfill school orders.
Our website and our shipping are two examples of areas our customers have suggested we improve. 2018 will be a year when we continue to work on these important areas.
This reflective work is an example of Behrman House's team practice of Plus/Delta. This means we assess performance—of a project, of a product, even of a meeting we all attended—looking for things we want to do more of (Plus) and things we want to do differently (that's the Delta—Greek for change). Thank you for being a part of it. In coming weeks, we will be writing about other changes that come as a result of our continued emphasis on improvement through our ongoing communications with you.
 In the meantime, we invite you to be in touch with us at any time. At the bottom of every page of our website there are options communicating with us, whether you need technical support, curriculum advice, shipping and returns information, or have questions about your account. Email is often the most effiective method and nthe best use of your busy time. Just contact  customersupport@behrmanhouse.com. 
---
Don't forget to subscribe to our newsletter and connect with us on social media!