Introduce Young Children to Israel with Picture Books
"Children learn about the world through a variety of means, one of which is through stories. How can we, as educators, harness the power of stories and pictures to teach children about Israel?" writes Dr. Ofra Backenroth in an article about American Jewish education. One way, she writes, is through picture books.
"Picture books can serve as a powerful resource for teaching children in a meaningful way about Israel and can help children understand core concepts and what they mean. Most of all, stories serve as a jumping-off point for sincere and open conversation."
Here are some story books set in Israel to help bridge connections between the state and young children, perfect for discussions and activities around Yom Ha'atzma'ut - Israel Independence Day, which starts on the evening of April 14.
by Jennifer Tzivia MacLeod; illustrated by Tiphanie Beeke
It is the end of a hot, dry summer, and Mrs. Strauss just can't fall asleep. "Sheket! Quiet!" she tells the animals.
At last, she falls asleep, only to be woken up again by something her little village in Israel has been waiting for all summer long…the sound of much-needed rain.
Told with humor and quiet warmth, this story perfectly captures the sights and sounds of a small town in Israel, and the joy that comes with the country's first winter rains.
"This book will help you hear the sounds of rural Israel and help your youngster get a peek at everyday life here — noisy as it can be." — Israel21c
by Elka Weber; illustrated by Inbal Gigi Bousidan
The people of ancient Jerusalem must walk far to get their water. Shimri is too young to help in the fields. But by watching his family at home, he solves a problem that baffles a king - proving that big ideas can indeed come from small mouths.
"Shimri's wise thinking will surprise readers of all ages, and young people especially will find the story inspirational. Shimri's Big Idea is highly recommended, especially for family storytime." — Midwest Book Review
by Lisa Rose; illustrated by Angeles Ruiz
My walk lacked the proper stiffness. I had lost the urge to moan. My skin no longer had its lovely dull, sickly color. I wasn't scary anymore . . .

Where oh where can a tired, stressed out zombie get a little rest and relaxation? Sounds like the Dead Sea might be perfect!
Take a tour through Israel with an unusually adorable zombie who desperately needs a break.
"Hilarious ... Mordant readers will be thrilled to find a kindred soul." - Kirkus Reviews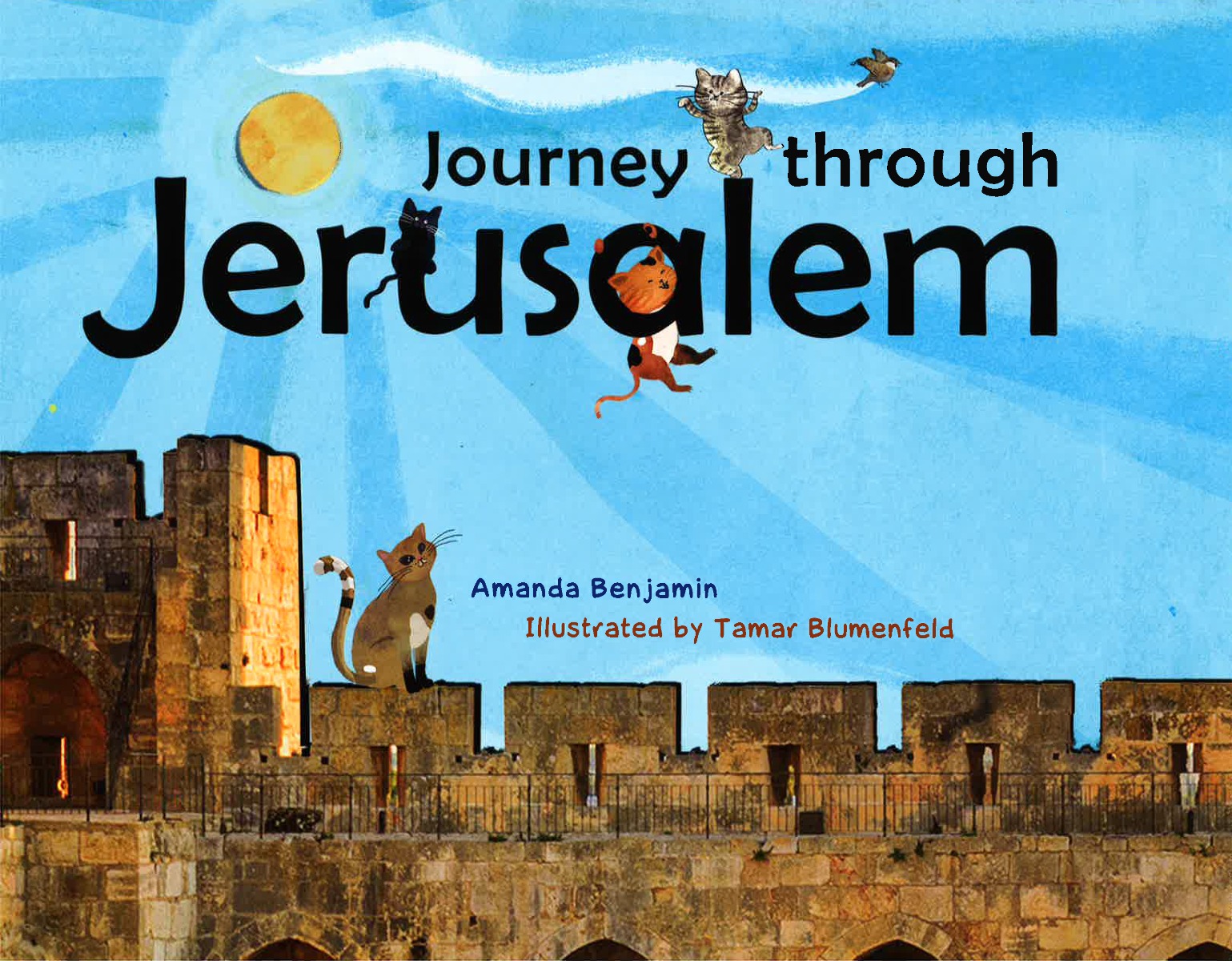 by Amanda Benjamin; illustrated by Tamar Blumenfeld
See Jerusalem through the eyes of a mother cat and her three kittens during a fun-filled romp that introduces children to some of this ancient city s most iconic places.

Olivia and her three kittens adventurous Mirri, serious Jem and shy Bex find themselves on the go in Jerusalem, after escaping the confines of their travelling basket. From the Windmill to the Wall, the Dome of the Rock to via Dolorosa, Christ's tomb to the Light Rail, and including visits to the Jewish shuk, parliament, museum and Biblical Zoo, the cats scamper around the city as if it were their personal playground, arriving safely back at their moshav after an unexpectedly exhilarating day out.

This informative and fun 24-page book celebrates the 50th anniversary of the reunification of Jerusalem as seen through the eyes of a mother cat and her three kittens, displaying the city s iconic structures through a combination of photographic and illustrative images/elements.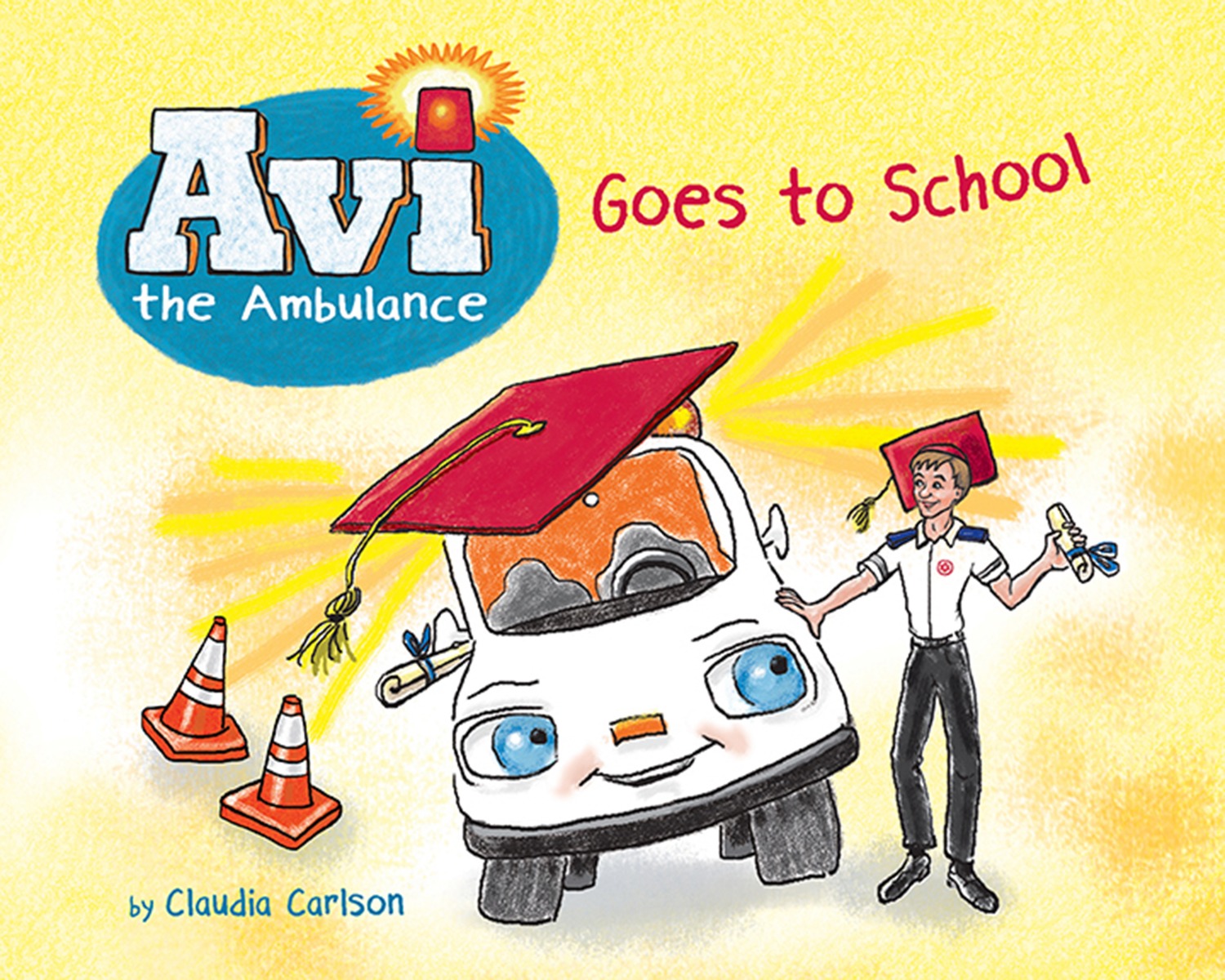 by Claudia Carlson and Ann D. Koffsky; illustrated by CB Decker
This charming series follows the adventures of Avi the Ambulance as he goes to ambulance school, assists in an emergency rescue, and finds himself in need of rescuing when he's stuck in the snow. Readers will travel through Israel with Avi and learn all about the American Friends of Magen David Adom.
Amazon Prime member? Many of our titles are available on Amazon and members receive free two-day shipping on all orders.
Golem member? Watch your inbox for link to a turn-page version of A Zombie Vacation - perfect for sharing on screen for story time.
---
Keep up with the latest information by subscribing to our newsletter and connect with us on social media!