Encourage Experimenting with New Story for Passover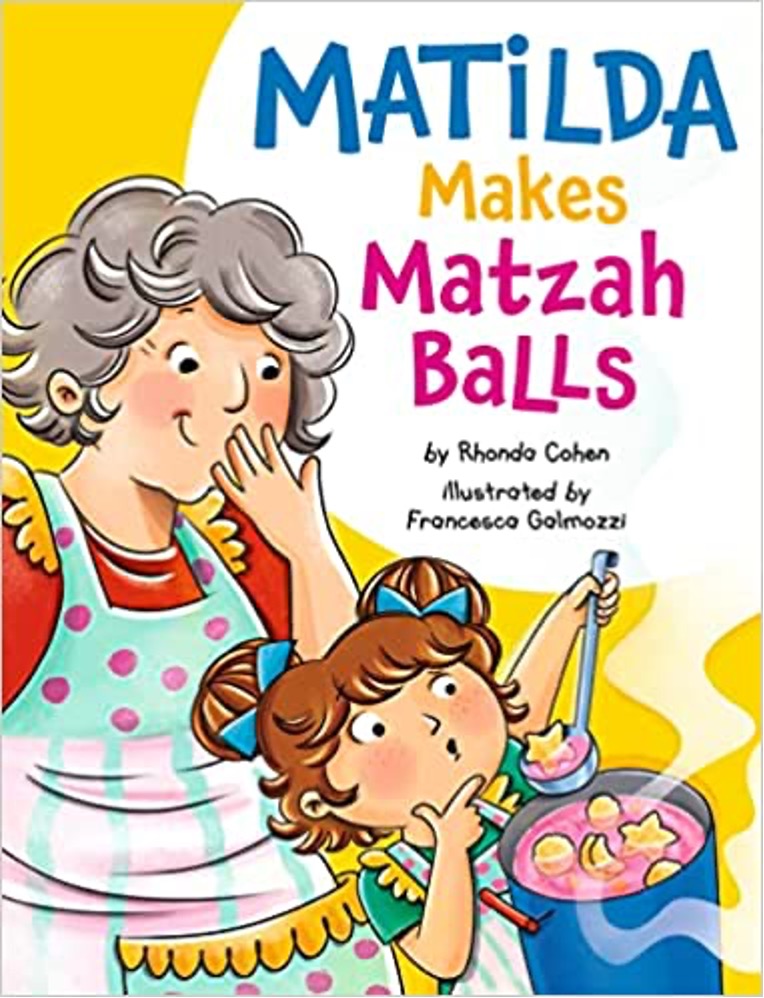 This year for Passover, Matilda's grandmother invites her to help make the matzah ball soup—a dish that's essential to Jewish cuisine, especially for holiday meals.
Matilda Makes Matzah Balls, by Rhonda Cohen and illustrated by Francesca Galmozzi, tells the story of Matilda, who has always loved watching her grandmother make soup. Now she wants to try out some of her own ideas. Adding lemon and dill to the matzah balls seems like a great idea. But making one GIANT matzah ball is a giant mistake.
Yet Bubbe is encouraging. "The best part of experimenting is you can always try again," she tells Matilda.
And so the grandmother-granddaughter cooking team continues the kitchen experiments, with some unusual (and unusually delicious!) results.
Matilda's enthusiasm and her grandmother's unconditional love and acceptance shine through in this tale of culinary traditions.
The book includes a recipe for Matilda and Bubbe's Matzah Ball Soup.
"Tender, warmhearted, and delightful." - Kirkus Reviews
Matilda Makes Matzah Balls is now available. Find it here!