Setting Your Hebrew Goals? Teach It as a Living Language 
Why does Hebrew matter?
"Language is a key to identity and culture, and Hebrew is a key to Jewish identity and Jewish culture. We just have to approach it as such." So writes Jeremy Benstein, the linguist and author of Hebrew Roots, Jewish Routes: A Tribal Language in a Global World.
Engaging with Hebrew is a vehicle to enrich our connection to Judaism and its values. It is a real, living, dynamic language full of energy, Benstein says. You can teach it that way and help students connect with the language in authentic ways - whether or not your school focuses on prayer learning.
If your goal is to teach Hebrew as a living language, here are some resources that focus on basic Hebrew conversation and life-skills vocabulary.
Grades 1-2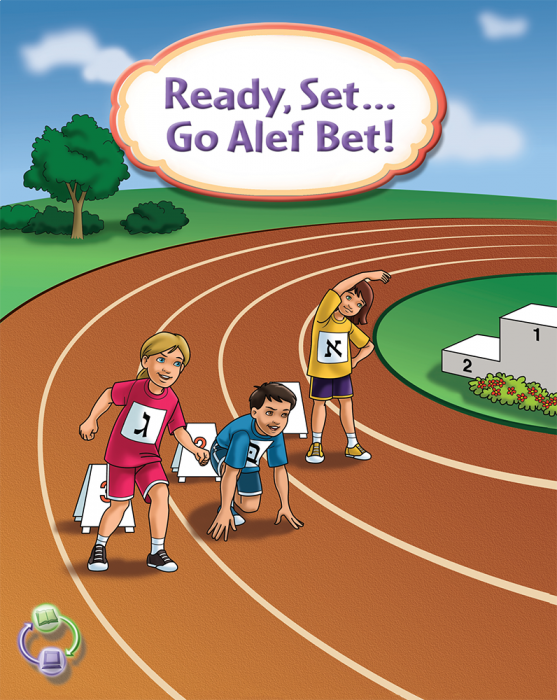 Ready, Set, Go Alef Bet is a pre-primer to help young students decode using Hebrew/English cognates to establish simple letter and sound recognition.
It also includes a variety of conversational Hebrew activities to help any teacher integrate and reinforce modern Hebrew phrases and sentences.
Grades 3-5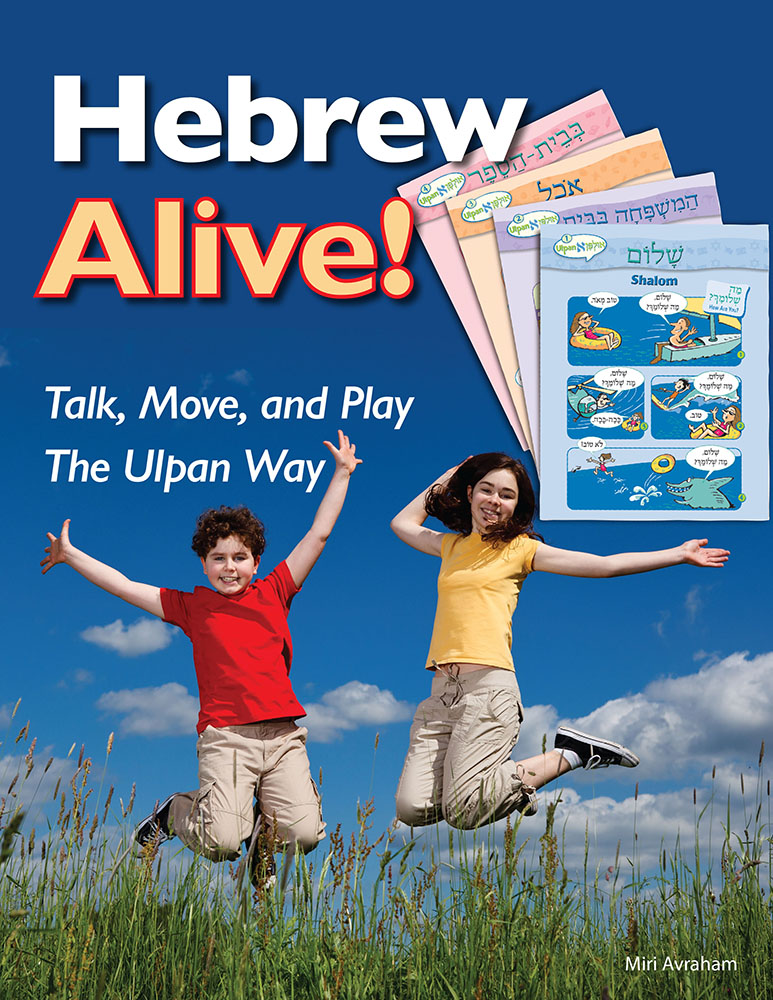 Hebrew Alive! Talk, Move, and Play the Ulpan Way is is a curriculum guide for teachers that draws from active, movement-based activities to give children functional language to practice conversations in real-life situations, such as introducing themselves, going shopping, inviting a friend to a birthday party, and telling time. All activities include children responding to or producing Hebrew language at their own level.
It's built on Ulpan Alef and Ulpan Bet student folders, and can be used independently for conversational Hebrew in as little as ten minutes a day or as a year-long course.
Grades 4-6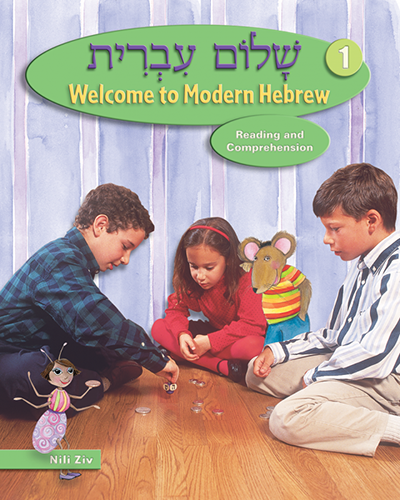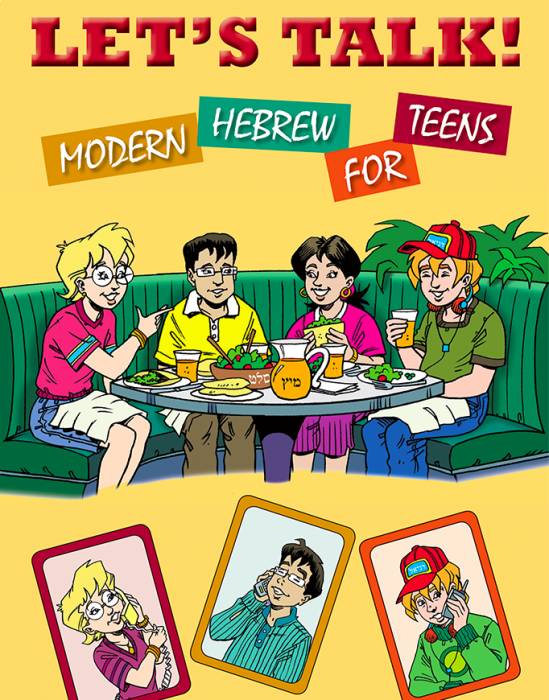 Shalom, Ivrit and Let's Talk both create storytelling and conversation-based opportunities for spoken practice, and include audio components to reinforce pronunciation.
Shalom Ivrit: Welcome to Modern Hebrew introduces students to characters who reflect the same interests and experiences of your students - at home, camp, and with frinds - and teaches hundreds of new words through increasingly complex stories and simple conversations in Hebrew. This three-part series also includes basic grammar such as present and past tense and singular/plural.
Let's Talk! follows four pre-teens as they tour around Israel in a shop, a party, swimming and celebrating, and provides ample opportunity for ulpan-style conversations. It practices grammar through fun, hands-on activities while immersing students in the daily life and culture of modern Israel.
Grades 7 through adult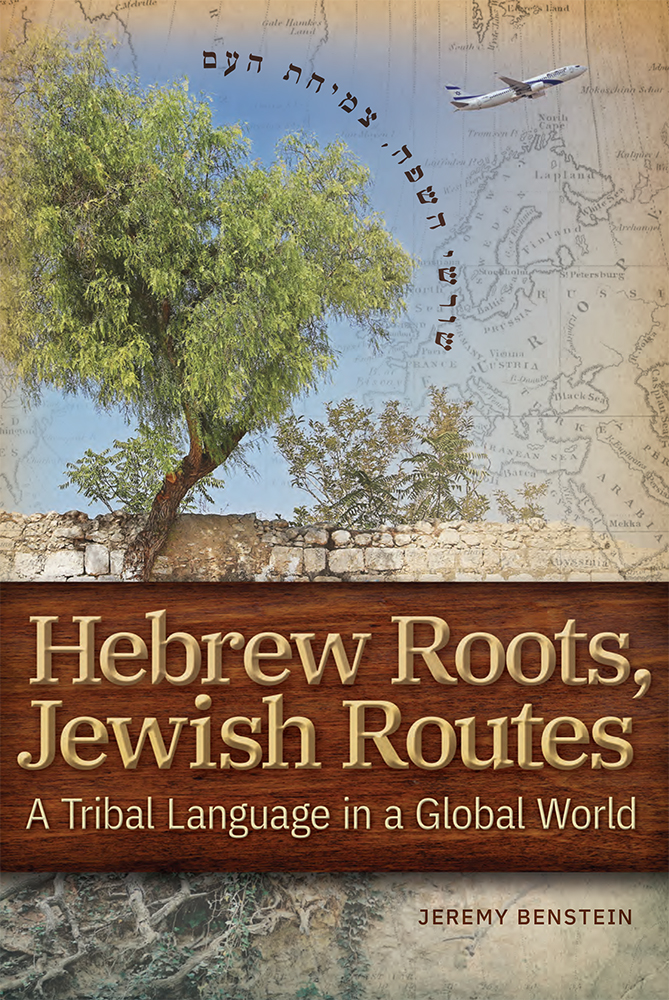 Hebrew Roots, Jewish Routes dives into the significance of Hebrew in the lives of Jews and Judaism. It delves into specific Hebrew words and the ways in which they add depth and meaning to Jewish life. Focusing on the three-letter Hebrew roots that are the building blocks of the language, these nuggets of knowledge can enrich our connection to Judaism and its values.
Strong Hebrew programs have a clear rationale, a reason for doing what you're doing. Knowing your end goal provides you the necessary filter and foundation upon which to structure learning experiences, create effective lessons, choose appropriate materials, and develop benchmarks.
Download the Consider Your Goals guide.
Match specific materials to your goals using the Hebrew Curriculum Planning guide.
---
Keep up with the latest information by subscribing to our newsletter and connect with us on social media!