Fall Planning for Religious Schools is Underway, Survey Finds
Behrman House asked educators about registration for fall, and whether the COVID-19 pandemic is affecting registration. The snapshot survey was conducted from April 23-26. Here are the results: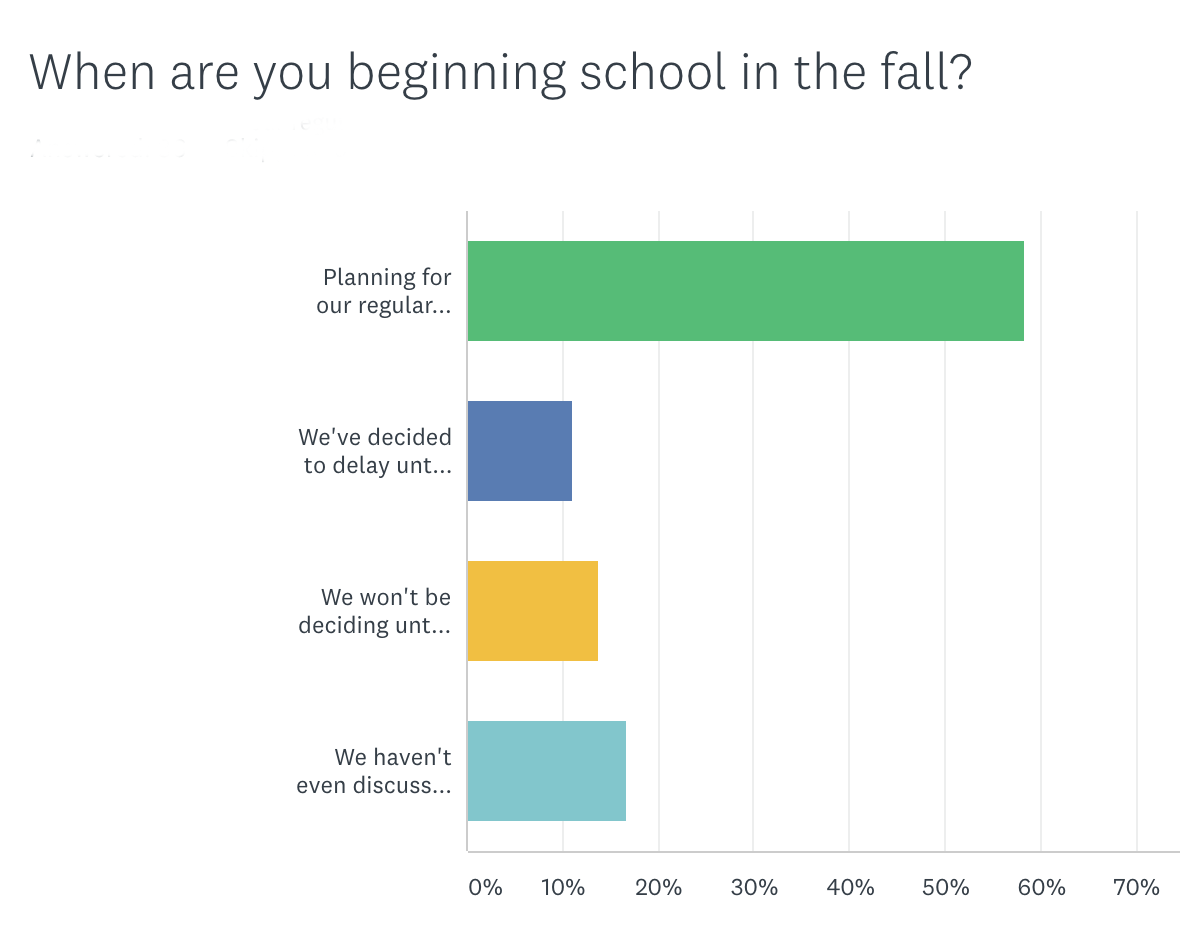 The majority are planning for their regular fall opening date, whether school is held virtually or in-person.
Fifty-eight of education directors who responded report no change to their start dates. Another 17% haven't even discussed start dates yet; 14% will decide over the summer; and 11% have already decided to begin next term after the High Holidays
Registration is all over the place.
Almost 45% of respondents have either already opened registration or will do so in May. Another 35% report that they either put their registration plans on hold or don't have any plans yet for starting. The remaining 19% say they are waiting until June or later to figure out registration.
Most schools are not changing their registration terms - yet.
Sixty-three percent of respondents report no change to their agreement terms because of the pandemic. BUT... most have not yet advertised their tuition rates (for now just taking deposits) and say that if they move to an online or altered model they will likely need to adjust those registration terms.
Keep emailing or calling us, to help us partner with you as we navigate these unchartered waters together.
We want to hear from you! We're conducting another quick poll about what school looks like now and your summer plans. Take our 1-minute survey here.
---
Don't forget to subscribe to our newsletter and connect with us on social media!