Holiday Story Series with a Family Flair
Posted:
November 09, 2022
|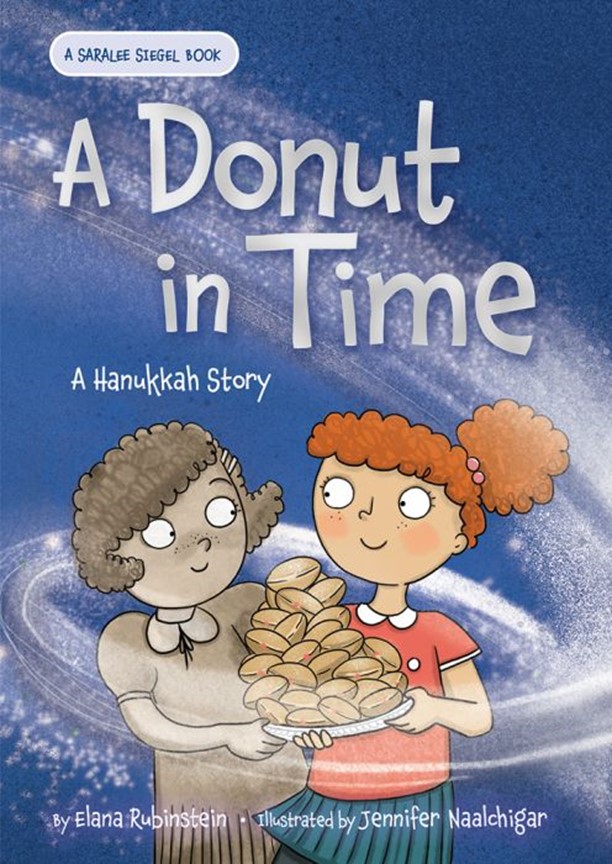 Saralee Siegel can do extraordinary things with her super-nose.
She also loves to cook and help out in her family's restaurant.
In the latest story in the chapter book series, A Donut in Time: A Hanukkah Story, Saralee is stunned to learn that she's not the only one in the family with a superpower. Her great-grandmother Gigi also had a magical sense of smell. And when Saralee makes Gigi's Hanukkah donut recipe, the scent creates a portal in time.
Soon Saralee finds herself face-to-face with a young Gigi – and she's not the fierce, unstoppable person Saralee imagined. Gigi is ready to give up on her dreams. Saralee needs to help her find courage, or the future will be changed forever.
This is the third book in the Saralee Siegel series, written by Elana Rubinstein and illustrated by Jennifer Naalchigar. Each one is centered around a different holiday - Once Upon an Apple Cake for Rosh Hashanah (and a National Jewish Book Award Finalist); Starlight Soup for Sukkot; and now A Donut in Time for Hanukkah. A fourth title, A Royal Recipe, is scheduled to hit shelves in time for Purim.
Each Saralee Siegel story is an family affair, showcasing a girl and her close relationships with her parents and grandparents.
"The strong ties of loyalty and family; and the muddlesome nature of magic are all explored in an entertaining way that allows the reader to learn [about holidays] without feeling taught." - Sydney Taylor Schmooze
"A touch of creative magic tempered by love and kindness." - Kirkus Review