How to Access Turn-Page Materials You've Already Purchased
How to Access Turn-Page Materials You've Already Purchased
You've purchased access to turn-page materials for use in remote learning. Now what?
Go to behrmanhouse.com and sign in to the account from which you made the purchase.
Follow the steps below.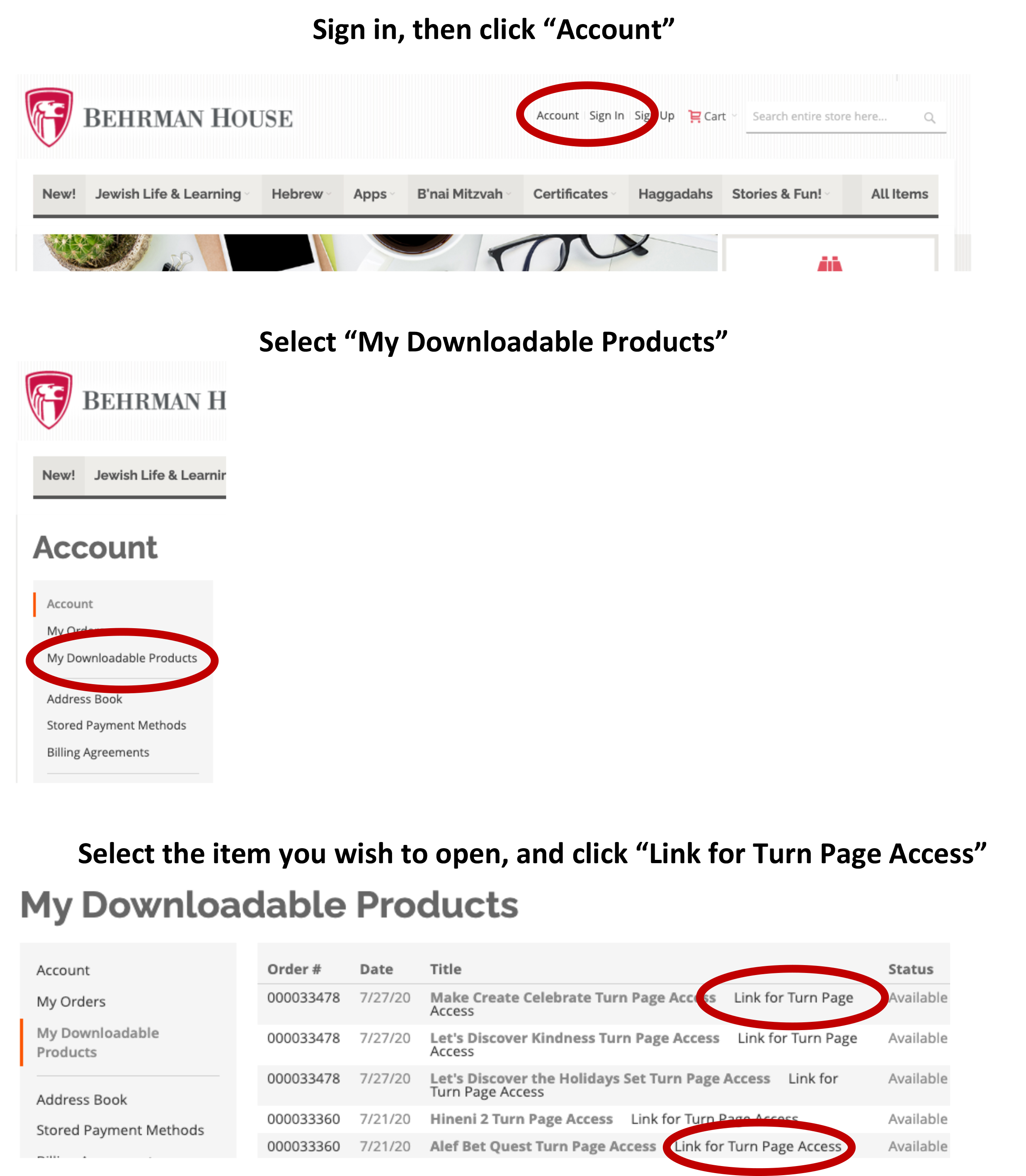 After you open the turn-page materials, copy the link from the address bar and share it with teachers working directly with the student(s) for whom access has been purchased.
---
Keep up with the latest information by subscribing to our newsletter and connect with us on social media!