Just in Time for Rosh Hashanah: A New Middle-Grade Storybook
Posted:
September 10, 2019
|
|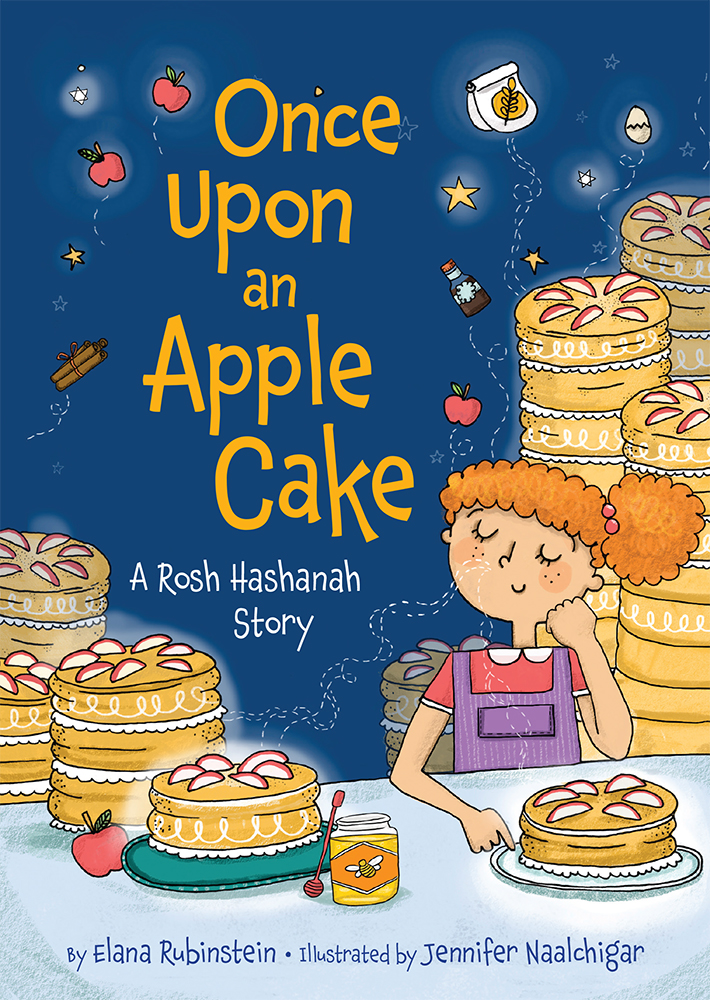 Chapter books are a great way for people across generations to come together and enjoy a good read. Available now, we have a new middle-grade book ideal for Rosh Hashanah.
Once Upon an Apple Cake, written by Elana Rubinstein and illustrated by Jennifer Naalchigar, tells the story of Saralee Siegel, her family's restaurant, and a super-secret recipe. Saralee has a very special power. Her nose is unlike any other and can sniff out any ingredient in any recipe. Though Rosh Hashanah is a time for slowing down, Siegel House is busy making apple cakes, famous because of Zadie's secret recipe. But when a rival restaurant threatens to steal the recipe, what can Saralee do to protect it and the family restaurant?
Complete with fun illustrations and a recipe for apple walnut ring cake, this book is an amusing story of family, business rivalry, and a very special apple cake. Click here to learn more.
Is your congregation having an event? Contact us to learn about quantity discounts.

---
Don't forget to subscribe to our newsletter and connect with us on social media!