A Resource to Sharpen Hebrew Skills Right Now
Posted:
February 10, 2021
|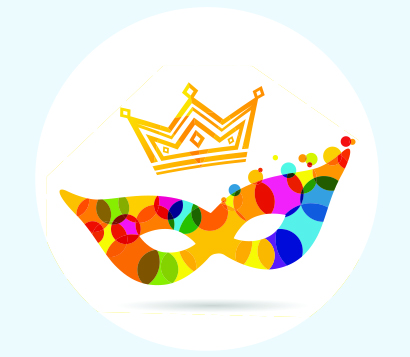 Learning Hebrew is a skill that takes practice to keep sharp, just like any other skill. A little bit of regular practice goes a long way to boosting confidence and proficiency.
Here is a way to practice in small bites, while reviewing seasons and holidays.
This resource about the annual cycle of seasons and holidays comes from Shalom, Reader: 57 Hebrew Activities to Show What You Know. It's designed to help beginning Hebrew readers transition from a primer to more complex texts.
"Students become stronger Hebrew learners when they can read text that balance between ease and challenge, are meaningful to them, and that provide context as they progress," says Dina Maiben, director of the Hebrew programs at Gratz College, and author of Shalom, Reader.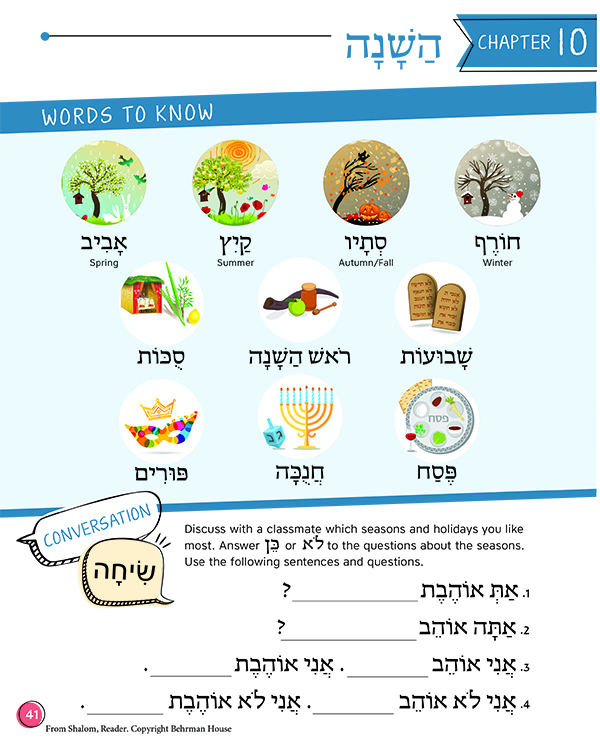 Download this 5-page resource now.
Here are some tips for teaching this material in remote learning environments:
The first page introduces new vocabulary and is followed by prompts to guide a שִׂיחָה/Conversation. These prompts give students the opportunity to put their new vocabulary into immediate use by chatting with another person in Hebrew. In an online setting: Model these conversations with the group as a whole the first few times. After that, send pairs or small groups into breakout rooms if your platform has this feature.
The second page centers on decoding and reading practice through a partner or group game of Tic-Tac-Toe. This practice is important for beginning readers as they move from blending syllables into words to blending words into phrases. In an online environment: You can create Tic-Tac-Toe boards in a few different ways, such as via whiteboard and annotate functions if your video conference platform has that function or an online shareable whiteboard such as Miro. You could also pre-populate a document with the vocabulary and share your screen. Instead of using Xs and Os to capture the squares in a Word document, you can use highlighter colors to fill in the squares. This can be displayed on the screen allowing teams to play together.
The remaining pages provide students with meaningful reading practice:
- The third page, for example, reviews vocabulary, and is designed to be completed individually.
- The activity on the page with the trees relates to grammar centered on the Hebrew root word system. These pages can either be done individually or with a partner.
- The final page contains some reading comprehension passages. We recommend doing this in a group, and have students take turns reading these selections out loud.
Find more teaching strategies in the Shalom, Reader Teaching Guide. Download it here.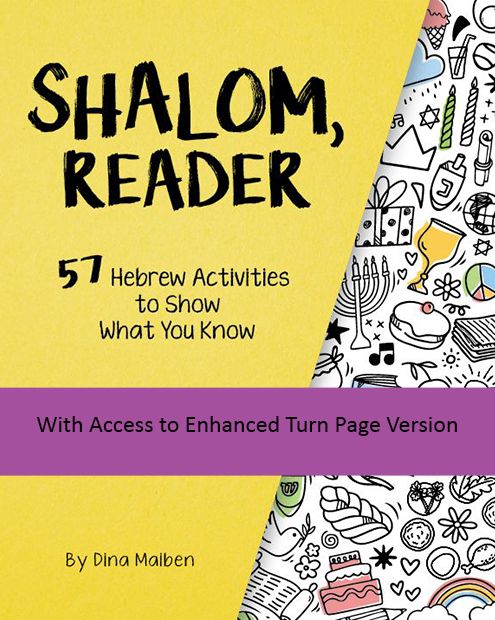 Shalom, Reader is available with online turn-page access.
---
Keep up with the latest information by subscribing to our newsletter and connect with us on social media!