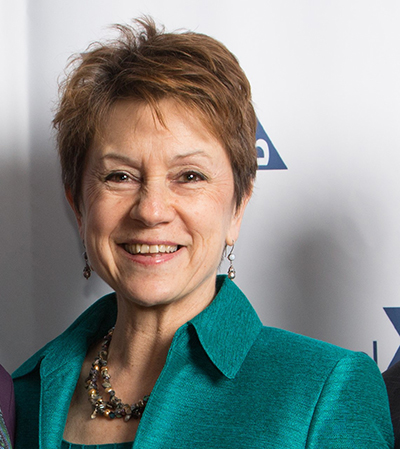 Terry Kaye, will be saying l'hitra'ot to Behrman House after a stellar 30-year career.
"I have loved working so closely with so many educators and will miss being in regular contact," she said. "I've had a wonderful career at Behrman House."
Terry joined the company in 1991 part-time to answer phones and help field educators' questions about our books and other classroom materials.
Over the years, she left her mark on virtually every aspect of Behrman House - whether leading the creation of Hebrew curriculum such as Hineni and Hebrew in Harmony or running conference workshops and webinars or developing deep relationships with Jewish educators around North America.
To her colleagues all over the Jewish community she has been a model of professionalism and passion for education.
"Terry Kaye has become part of the fabric of Behrman House," said David Behrman, publisher of Behrman House. "She's had an enduring impact as a trusted advisor and friend to hundreds of educators who rely on Terry's help as they create vibrant educational experiences for Jewish children throughout North America."
We have been honored to call her a colleague and friend, and wish her every success as she navigates her next chapter.
Thank you, Terry. We will miss you.