New Imagination-Filled Story for a Magical Passover Celebration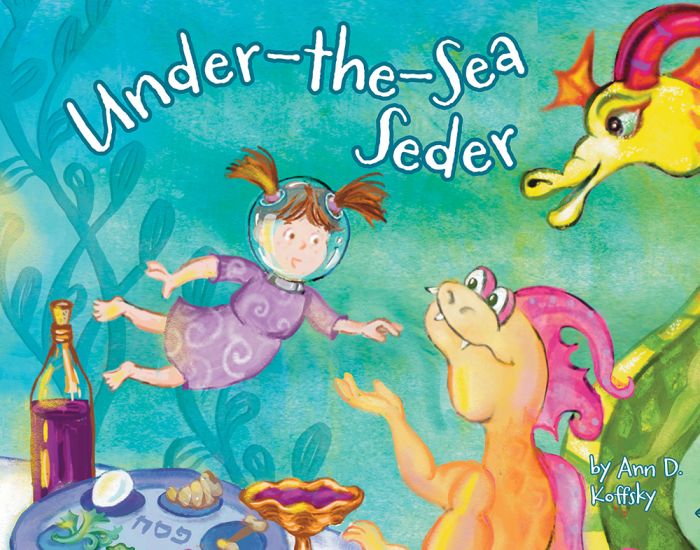 "With overtones of Maurice Sendak's Where the Wild Things Are (1963), this read-aloud brings a creative element to the holiday. . . . Marine fun and fantasy make for a magical Passover celebration." -Kirkus Reviews
In Under the Sea Seder, by Ann D. Koffsky, Miri is having trouble focusing during her family's Passover seder. Her parents would like her to sit quietly and listen, but she just CAN'T.
So Miri slips under the table where her spirited imagination can be free, and with her cat at her side imagines leading her own seder, under the sea, with some friendly, very colorful sea monsters as her guests.
Miri sings the Four Questions and whirls and twirls in celebration with her new marine friends. And soon it is time to dance and sing above the table as well, so Miri returns to her parents to join in the fun.
This neurodiversity-affirming story also includes a note for families about ways to add movement, games, and fun to keep children engaged during the seder.
Copies are available now at Behrman House or pre-order on Amazon for delivery at the end of the month.