New Passover Stories Spark Imagination and Creativity
Books make for fun and playful gifts that the entire family can enjoy while growing together in their Jewish learning. Here are some holiday-themed stories from our children's imprint, Apples & Honey Press.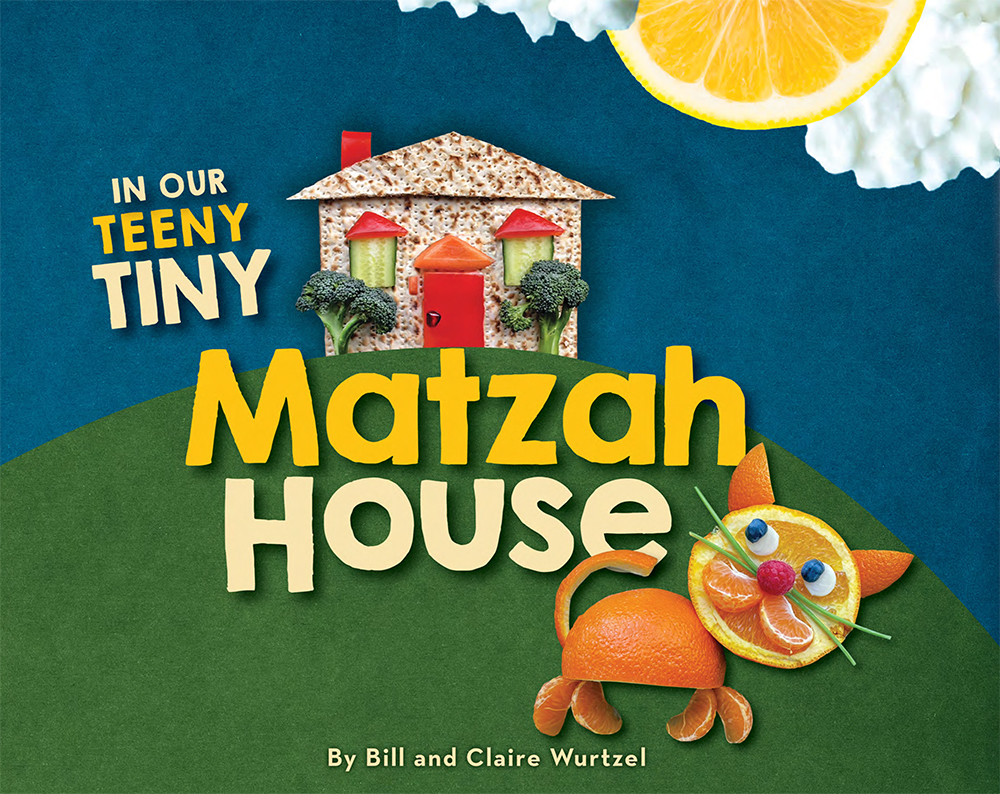 In Our Teeny Tiny Matzah House
By Bill Wurtzel and Claire Wurtzel
I live in a teeny tiny matzah house.
It is so crowded and noisy in here that I can't hear myself meow.
Where will we put all our guests for the Passover seder?
A cat made of oranges and its veggie family is wondering how they will be able to fit all the Passover guests into their teeny tiny matzah house for the seder. A scrumptious treatment of the classic crowded house folktale in food art.
Features a Zoom element to the seder, and includes step-by-step directions for making your own food art.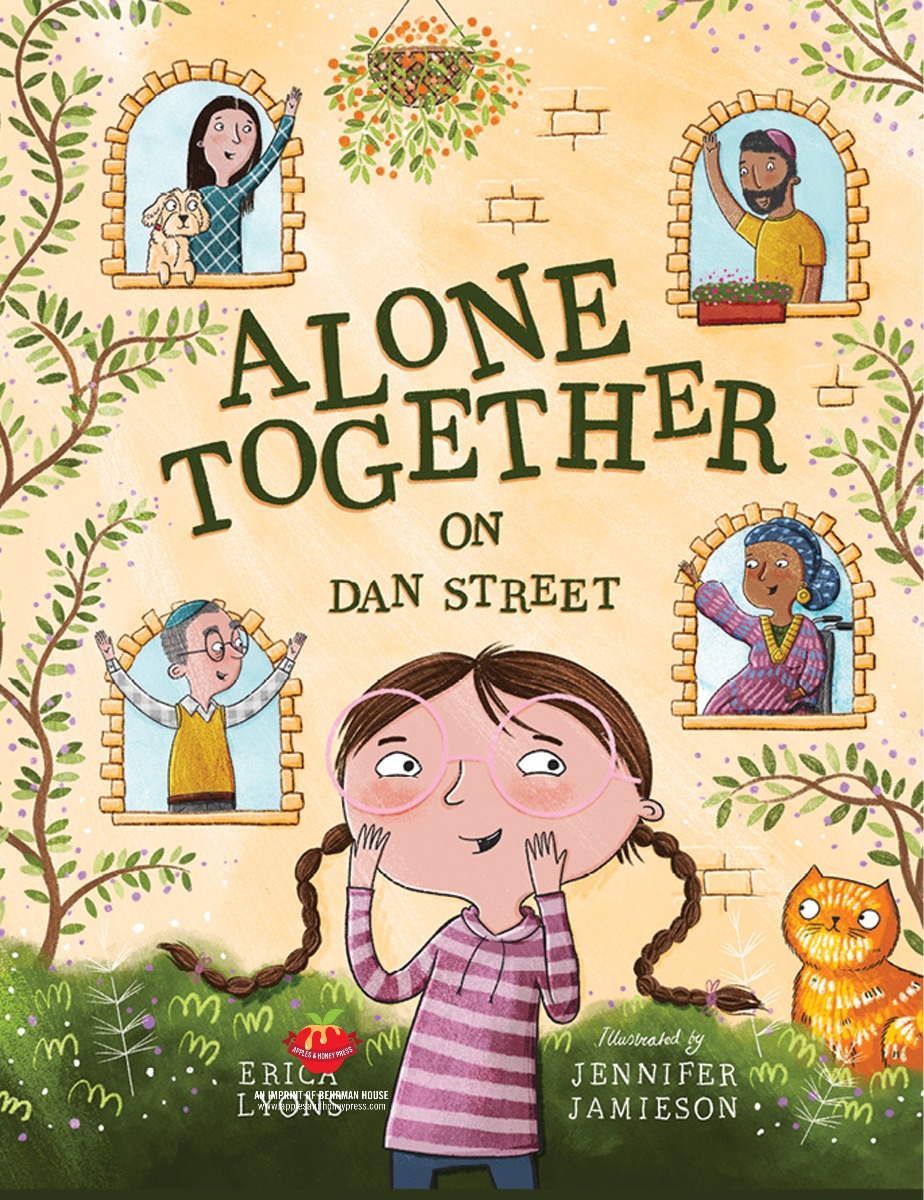 Alone Together on Dan Street
By Erica Lyons
Illustrated by Jennifer Jamieson
It was the year the singing stopped. The streets across Jerusalem were silent.
To stay safe from a bad virus, everyone stayed home.
Playdates ended. Purim was barely there.
Passover, Mira thought, would be different too.
In this story based on on a real event in Jerusalem, a young girl practicing the Four Questions on her family's balcony in Jerusalem helps the entire neighborhood make something special of a Passover taking place at a very difficult moment for the world. Illustrations are rooted in the architecture of Israel.
A note to families discusses coping with feelings of loneliness and separation.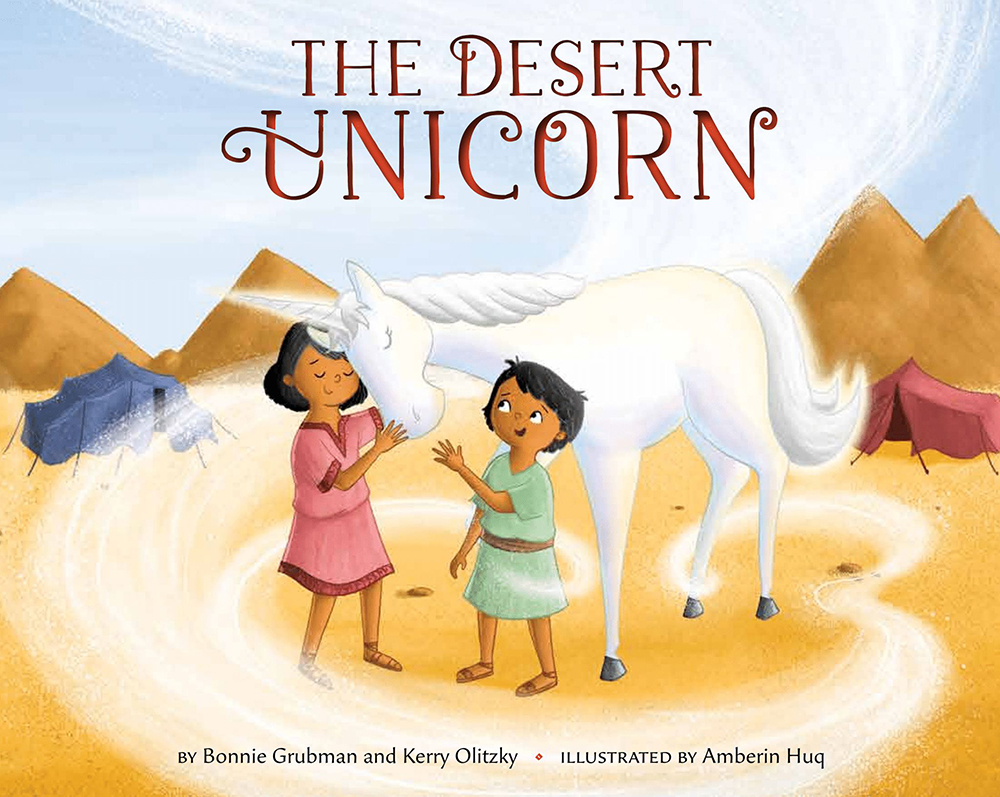 The Desert Unicorn
By Bonnie Grubman and Kerry Olitzky
Illustrated by Amberin Huq
Free from slavery at last, the Israelites headed to the Promised Land.
"Are we there yet?" cried the children.
In the harsh desert, the Israelites wander on rugged paths, under the blazing sun, through chilly nights. It feels endless.
One day, the children discover a creature with a horn that glows like the moon and a coat that glistens like stained glass. A creature as real as hope, as real as joy. The journey to the Promised Land will be long, but the desert unicorn will light the way in this story inspired by an ancient rabbinic understanding of a creature named in the Book of Exodus.
This fun and fanciful story of a unicorn appearing to the children of the exodus comes from the mention of a mystical animal, a tachash, in the Bible.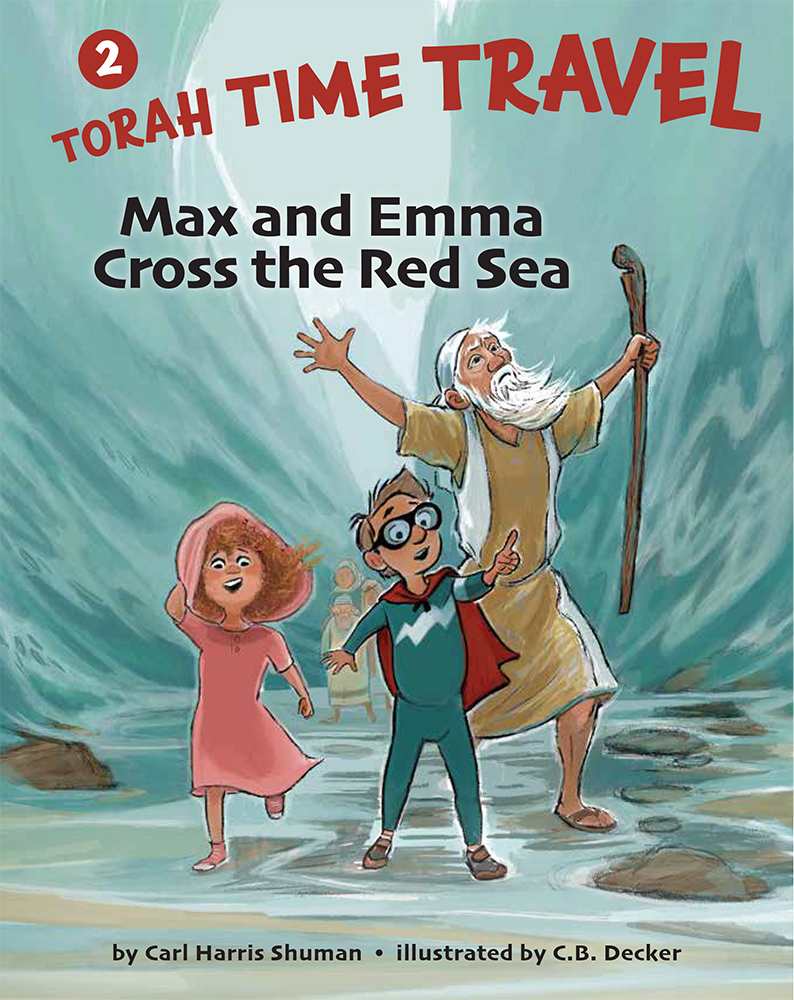 Max and Emma Cross the Red Sea
By Carl Harris Shuman
Illustrated by C.B. Decker.
Max and Emma want to see if the Red Sea really parted for the Israelites, so they travel back in time and meet Moses and Nachshon, whose examples help Max get over his fear of reciting the Four Questions at his family's upcoming Passover seder.
This is the second volume in a new series of time travel chapter books for younger readers (ages 6-8).
See all of our Passover books here.
---
Keep up with the latest information by subscribing to our newsletter and connect with us on social media!