New Story Introduces Young Children to Daily Gratitude and Prayer
Posted:
September 29, 2021
|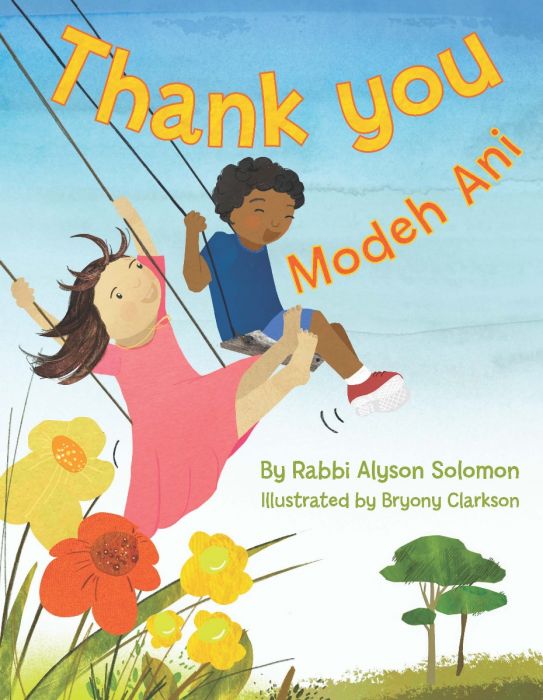 Thank you for my toes that tap . . .
my shoulders that shimmy . . .
my mouth that sings.
Thank you for this new day.
Thank You: Modeh Ani, by Rabbi Alyson Solomon, is a new book from Apples & Honey Press that celebrates and expresses gratitude for our active, joyful bodies.
Inspired by prayers traditionally recited each morning, Solomon wrote the book to show children how prayer connects and can transform our everyday lives.
Modeh ani means "thank you," or "I am grateful" in Hebrew. Starting the day with gratitude is positive, and positively Jewish.
The story creates a joyful celebration of our bodies in all their intricacies and diversity, and introduces children to ideas of prayer, mindfulness, and daily gratitude.
Educators can read the story aloud to gently introduce the prayers Modeh Ani and Asher Yatzar, or simply the concept of prayer.
A positive, conscious approach to a stress-free morning routine before the day ahead. - Kirkus Reviews
Also now available: NEW for Hanukkah 2021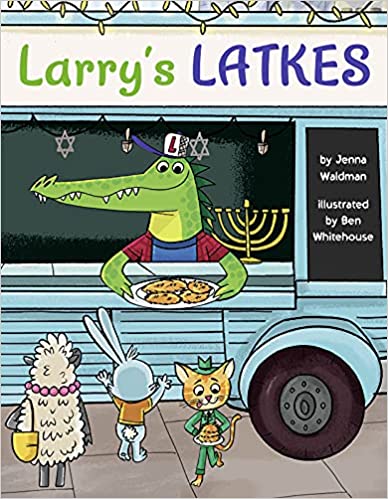 Larry Latkes
by Jenna Waldman, illustrated by Ben Whitehouse
Everyone knows that Big Larry makes the best latkes in town. This year he is throwing a Hanukkah party for all this friends, and the latkes need to be extra special. So he goes on a quest to find some brand-new flavors. But peaches are a soggy mess, and turnips are a flop. Big Larry's kitchen is a latke disaster. Good thing he has some help from his friends.
From the author of Sharkbot Shalom.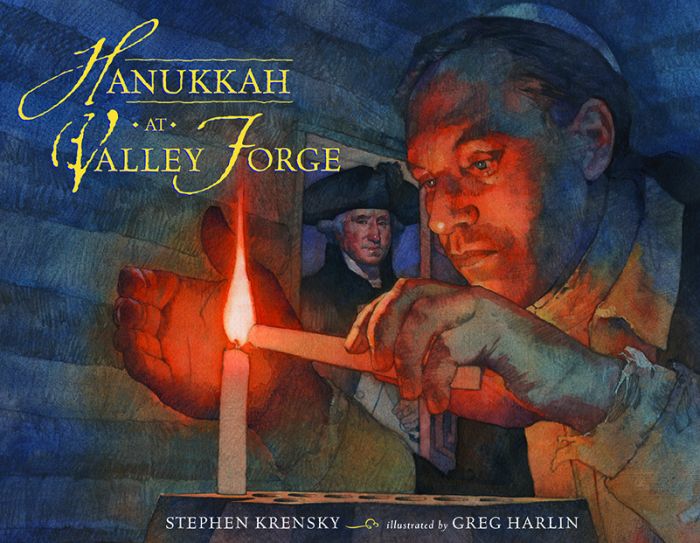 Hanukkah at Valley Forge
by Stephen Krensky, illustrated by Greg Harlin
When General George Washington meets a Jewish soldier lighting Hanukkah candles, he gets inspiration from the story of how a small band of Jewish fighters defeated a powerful army. A Sydney Taylor Award Winner, this edition has a new author note.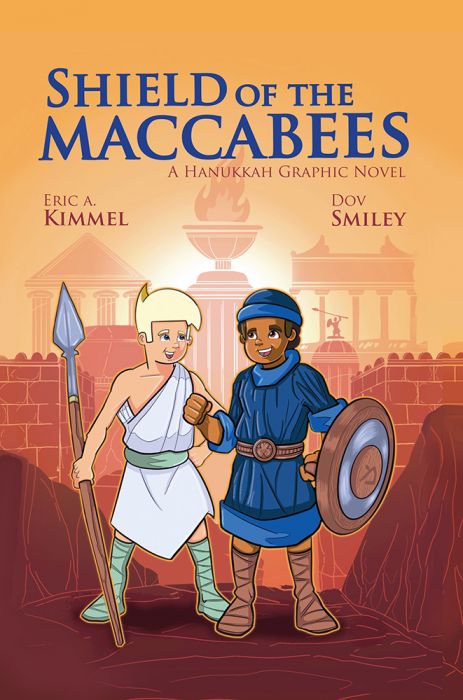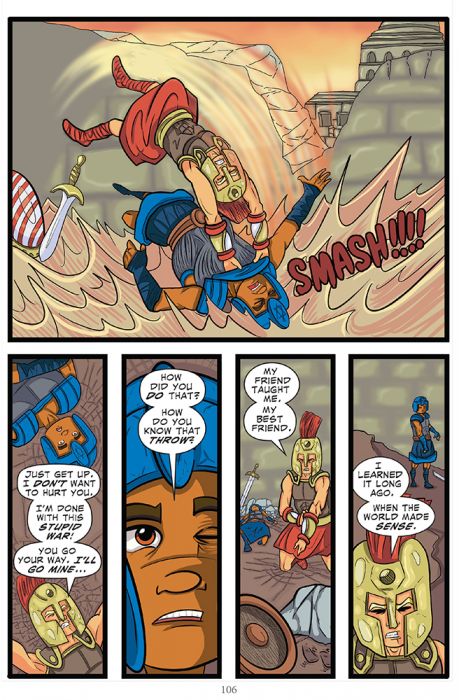 by Eric Kimmel, illustrated by Dov Smiley
In this graphic novel set just before the very first Hanukkah, Greeks and Jews are living in an uneasy peace in ancient Judea.
Jonathan, a Jewish boy, sees a Greek boy attacked by bullies, and stands up to defend him.
They become best friends. But when war somes to their land, Jonathan joins the Maccabees while his friend joins the Greek army. They seem destined to fight one another. How will their friendship survive?
"A fun and clever twist on the story of the Maccabees. I wish comics like this had existed when I was in school." - Steve Sheinkin, author and illustrator of The Adventures of Rabbi Harvey

Educators can get substantial discounts on all Apples & Honey books when ordering multiple copies of the same title for your school. They make superb gifts to welcome students and celebrate milestones.
Contact us for information on quantity discounts.
---
Keep up with the latest information by subscribing to our newsletter and connect with us on social media!