Not Commemorating Yom HaShoah in Person? Here's a Remote-Friendly Alternative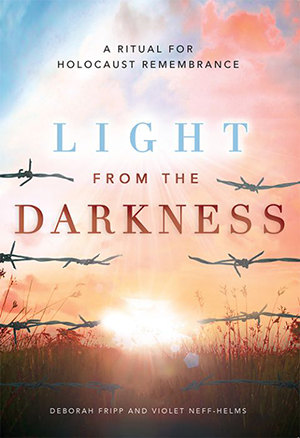 Yom HaShoah is a moment to commemorate a dark time in our history, and this one has an urgency to it. With fewer living witnesses able to tell their stories firsthand, we need a new way to fulfill the responsibility that Holocaust survivors have entrusted to us - to remember, to tell the story, and to act.
And this year, we may also need ways to do so remotely.
Light from the Darkness: A Ritual for Holocaust Remembrance is a powerful new approach. It's designed as a 45-minute, seder-like experience that does not require survivors. And it can be done either in-person or virtually.
Use as a stand-alone program or scheduled as part of a series of community or school activities for Holocaust commemoration. Its language is appropriate for both Jewish and interfaith groups, and for teens, young adults, or intergenerational events. The program includes:
• Questions designed for personal reflection or group discussion
• Stories of the lost Jewish communities of Europe
• Blessings and songs
• First-person accounts of daily life before, during, and after the Holocaust
Tips for using Light from the Darkness with remote participants:
Make the program interactive. Give participants opportunities to contribute throughout. Ask questions for conversation. You can break the large group into smaller rooms if the technology you choose allows; when you are back together, invite a representative of each group to give a recap.
Ensure each participant has a copy of Light from the Darkness. Send copies in advance. Find it at behrmanhouse.com (quanity discounts available) or on Amazon. A digital version is also available on Kindle and Apple Books. If you would like to buy copies for your organization AND would like online access to run the program remotely, contact us.
Appoint a leader or team to organize and facilitate the program in advance. Decide in advance which parts of Light from the Darkness to include. Assign roles to make sure that participants in all locations are included. Plan out reading roles. Make sure each reader is visible to those who are not in the same location.
Have participants prepare in advance. We recommend gathering the following items: Wine or grape juice, sweet tea (hot or cold), and some bread
We've created a guide, "Commemorating Yom HaShoah from Afar," to help you organize this program and engage participants remotely. Download the guide here.
Author and educator Dr. Deborah Fripp held a recent webinar about how to use Light from the Darkness remotely. Watch the recording here.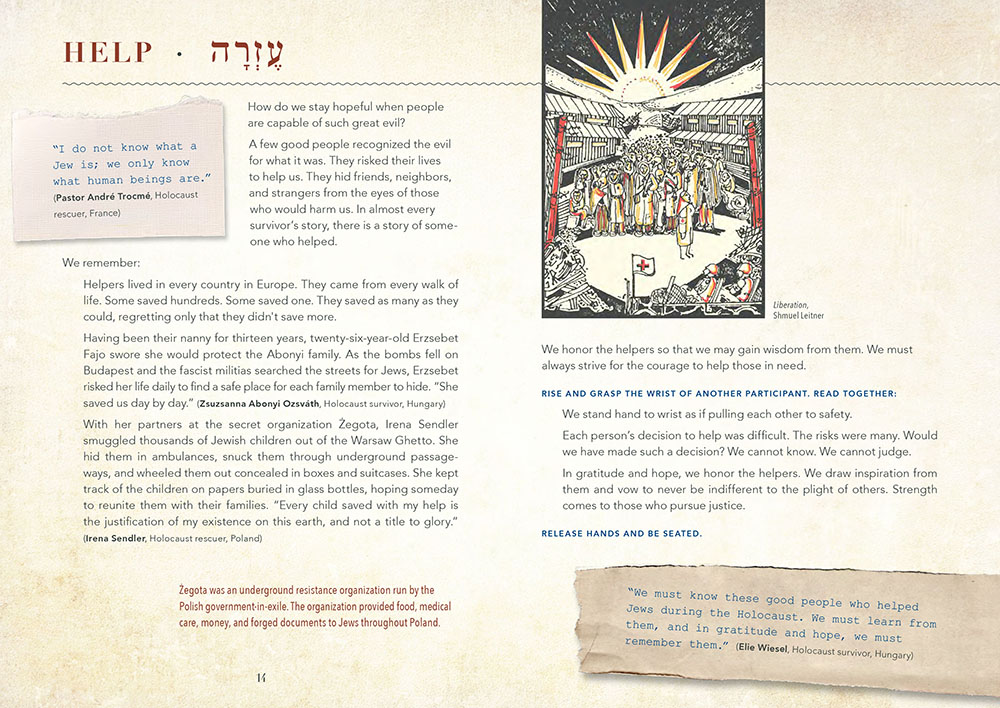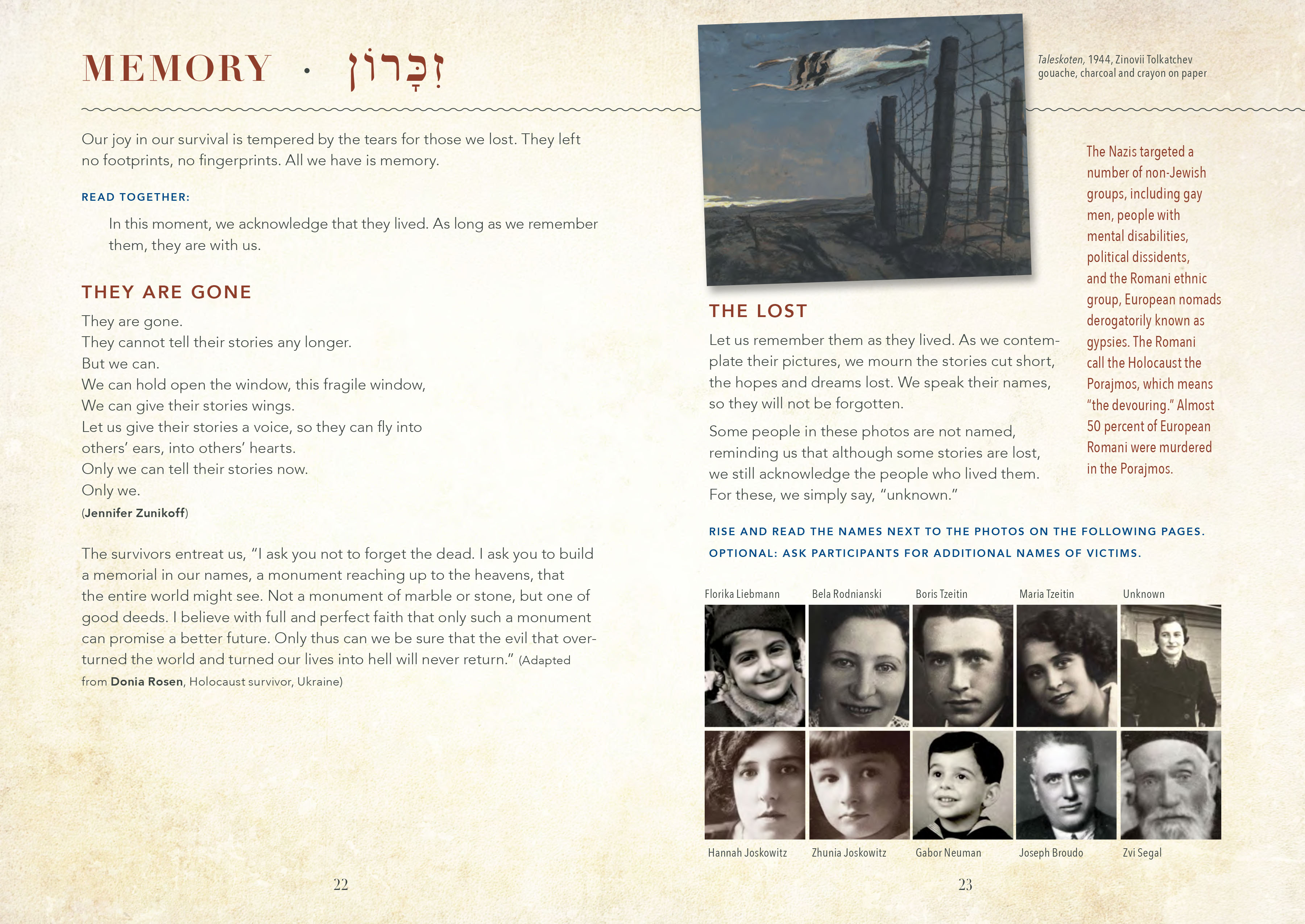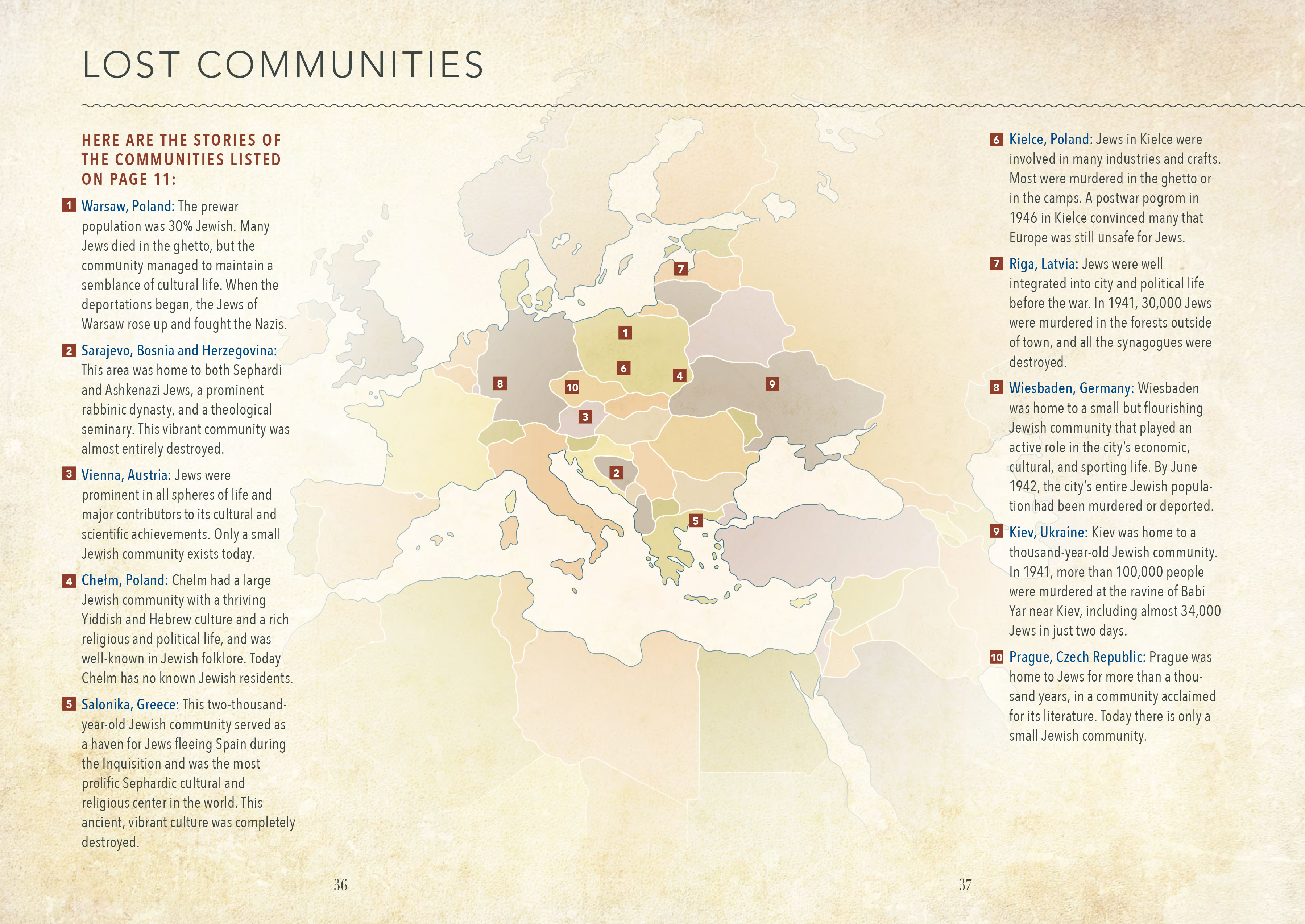 ---
Don't forget to subscribe to our newsletter and connect with us on social media!