Out-of-This-World New Storybooks
Posted:
September 20, 2022
|
There's a new crop of monster-ific new storybooks from Apples & Honey Press featuring kids and creatures learning to navigate family relationships.
NEW!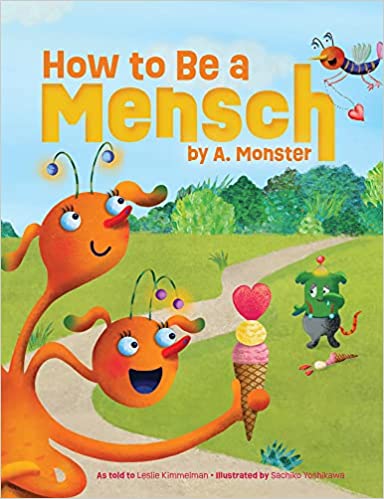 By Leslie Kimmelman, illlustrated by Sachiko Yoshikawa
A bevy of friendly, colorful monsters demonstrate how they, too, can be mensches (creatures of integrity and honor) by treating others well.
Includes a definition of the word mensch.
"This cheery book features joy, courtesy, and care for others in a fun and lighthearted way." --Michal Malen, The Jewish Book Council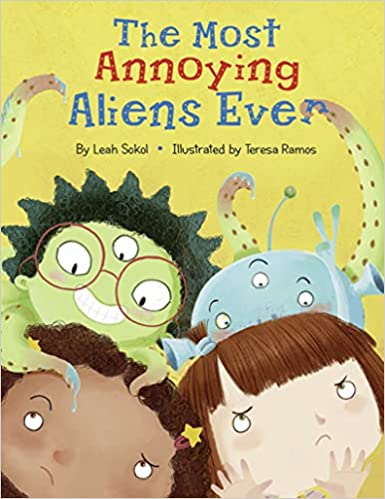 By Leah Sokol, illustrated by Teresa Ramos
One morning, when Sarah goes to wash her hands, an alien blocks her way to the sink.
This is no ordinary alien: This one pokes. Hums. Splashes water. It's annoying.
To conquer the alien, Sarah and her friend Talya will have to use all their skills. They'll need to be patient. Kind. And learn to withstand being deeply annoyed.
"A happy and quirky story for younger children who are often annoyed by their siblings." --Rachel Glasser, Association of Jewish Libraries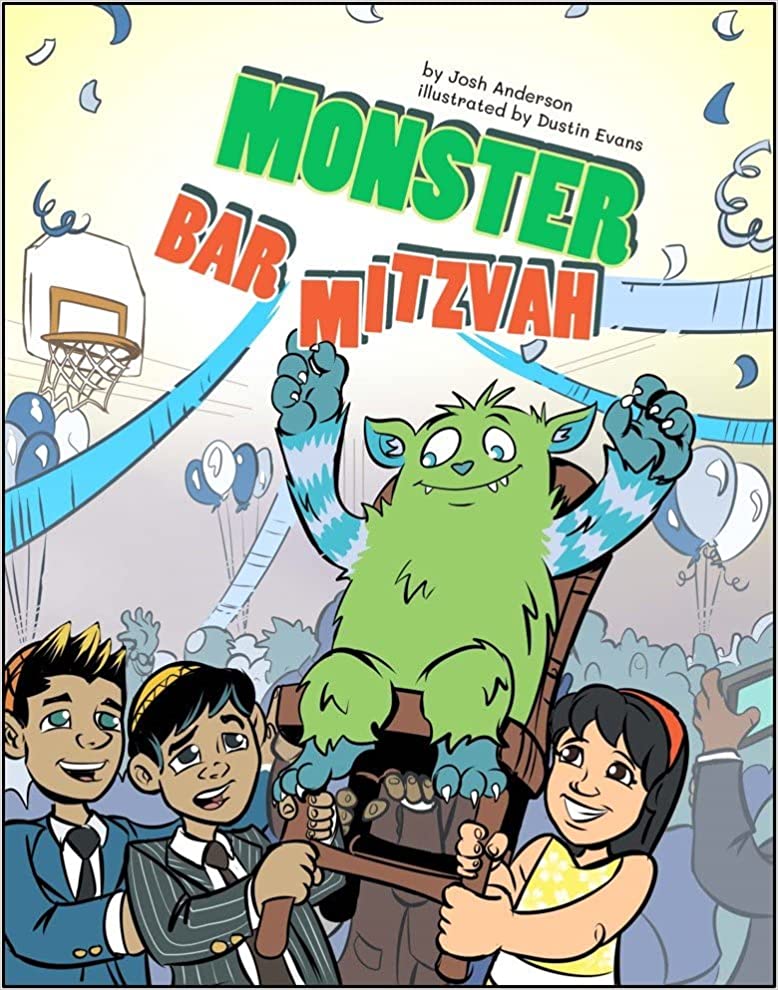 By Josh Anderson, illustrated by Dustin Evans
What if the monster under the bed was REAL?
Eli's big brother's bar mitzvah is coming up and no one has time for Eli, especially not his brother. Eli wants to help, but every time he tries, he just messes up. It's looking like it will be the most boring summer ever. But then, Eli makes a surprising new friend.
There's never been a summer--or a bar mitzvah--like this before!
"For newly independent readers in a Jewish setting with accurate details . . . Casual diversity in the illustrations is a strong point." --Shoshana Flax, Association of Jewish Libraries