Plan Next Year's Program by Setting Hebrew Goals
Posted:
February 17, 2021
|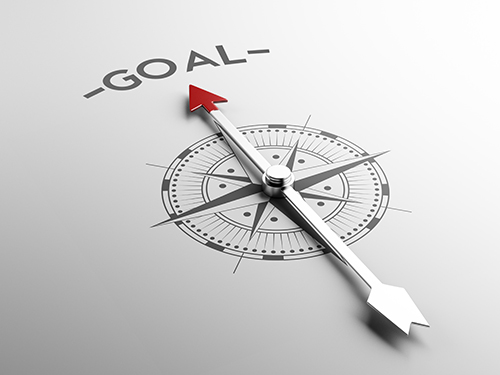 Why do you want your learners to engage with Hebrew?
This question stumps far too many educators. Yet with some work to articulate that mission, the payoff can be huge.
Strong Hebrew programs have a clear rationale, a reason for doing what you're doing. Knowing your end goal provides you the necessary filter and foundation upon which to structure learning experiences, create effective lessons, choose appropriate materials, and develop benchmarks.
It would be easy if the only choice of Hebrew approach was one-size-fits-all. But there's no right answer. Gone are the days when Hebrew learning looked the same everywhere. Jewish education has progressed and evolved and provided many pathways to engaging children of all abilities and interests. There are so many interesting and different ways students learn Hebrew these days. What's right for one school and its students is all wrong for another.
Now is the perfect time of year to engage in meaningful conversation around Hebrew goals with all the relevant stakeholders. Are families primarily interested in bnei mitzvah prep? Is Hebrew mainly for liturgical competence? How important is conversational Hebrew language skills? What's the role of Hebrew learning in Jewish life?
By grappling with these questions, you'll help clarify the goals for your Hebrew program. And building goals into your program can help lead to actions that bring the satisfaction of achievement.
It's tempting to look for the single "right" answer, a plan and a program where you can "just add water" for a successful program. It's as tempting in Hebrew education and in Judaica as it is when we're in a hurry for a quick supper and there's a box of ramen, or macaroni and cheese, in the cupboard. It may satisfy our immediate hunger, but it's not the long-term nutrition we need.
We at Behrman House passionately believe in your right as an educator to have available—and to choose—the tools that best suit the needs of your community. You know the right questions. You know how to decide what is best for your learners. You are uniquely qualified to understand the resources you have available. Your leadership will help your community set the right goals for your educational program.
That's why Behrman House has developed some planning guides to give you choices, and help you choose what's best suited for your goals. To help you match goals with materials, we've organized materials into four general Hebrew program goals:
1. Prayer skills and meaning - being comfortable participants in and leaders of Hebrew-based rituals and worship with an understanding of the meaning and value of prayer
2. Hebrew as a living language - experiencing Hebrew as a living language through basic Hebrew conversation and development of Hebrew life-skills vocabulary
3. Hebrew in Jewish life - exploring Hebrew through the role it plays in Jewish life at home, on special occasions, and through connection
to Israel
4. Hebrew in lifelong learning - learning Hebrew at any age
Download the Consider Your Goals guide.
Match specific materials to your goals using the Hebrew Curriculum Planning guide.
Planning your Judaics curriculum for next year? Our Jewish Life and Learning Curriculum Guide maps materials by age and content area.
These guides are all available on the Behrman House website, under the Plan section.
Many of the Hebrew materials are also available with online turn-page access for easy access during remote learning. Learn more about our turn-page materials here.
As always, reach us at customersupport@behrmanhouse.com with questions.
---
Keep up with the latest information by subscribing to our newsletter and connect with us on social media!