Rabbi Danny Zemel's Non-Jewish Parent Aliyah Blessing Brings Changes for Interfaith Families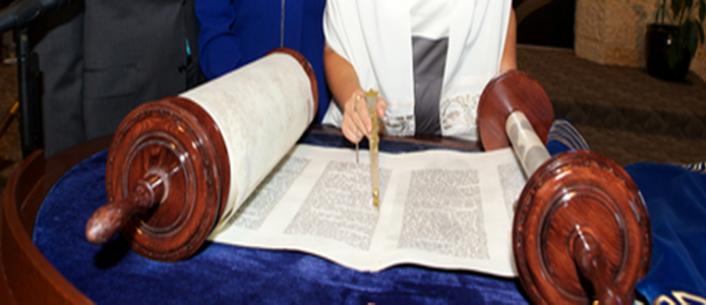 To provide a welcoming, inclusive ceremony for interfaith families, Rabbi Daniel Zemel of Temple Micah in Washington, DC created a different Bar-Bat Mitzvah blessing. 
The Zemel Non-Jewish Bar-Bat Mitzvah Parent Aliyah Blessing gives family members with different faith backgrounds a way to be involved in such a big part of the ceremony for their children. 
A recent article from Temple Micah's Vine featured the Parent Aliyah Blessing and what it means for interfaith families. 
This May, Aurie Hall will be able to participate in her son's bar mitzvah, which she was unable to do two years ago with her oldest son. 
"This new prayer recognizes me as part of his community," Hall said. "I won't feel like a bystander."
Rabbi Zemel consulted with others in his community, including Hall, to explain and discuss his plans for the blessing. 
"It's part of what makes Micah a special place." Hall said. 
Rabbi Daniel Zemel has been with Temple Micah serving as Rabbi since 1983.