Resources for Educators to Help Kids Process Tragedy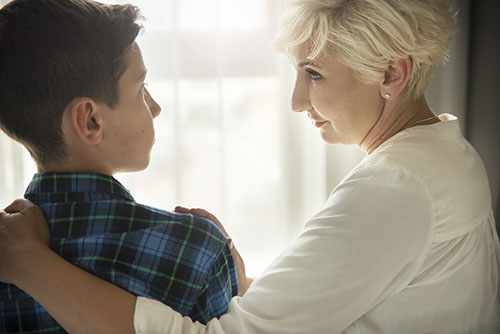 Even as we grieve alongside the Jewish community of Pittsburgh, our job as educators and parents is also to help the children in our care feel secure and process this tragedy.
Here are some resources that can help:
Webinar
Responding to Pittsburgh: Helping Jewish Children and Educators Feel Secure, THURSDAY, NOVEMBER 1 │ 12:00 PM - 1:15 PM EST
The tragedy in Pittsburgh has touched on many of our deepest fears about anti-Semitism and safety in synagogues and other Jewish gathering places. Bringing together experts and voices from the field, The Jewish Education Project examines how to speak with children, teens, and families in the wake of this shifting reality; helping them cope, feel secure, and make meaning in today's world. Moderated by David Bryfman, PH.D., Chief Innovation Officer, The Jewish Education Project. Panelists include: Dr. Betsy Stone, Psychologist and Adjunct Lecturer, Hebrew Union College - Jewish Institute of Religion; author of Happily Ever After; Meredith Lewis, Director of Content and Engagement, PJ Library; Liron Lipinsky, Associate Vice President of Jewish Enrichment, BBYO. Register here for the Webinar 
Articles
- Serving as an Educator at a Time of Loss, Pain and Grief - Shuki Taylor, eJewish Philanthropy
- 4 Ways to Talk to Teens after the Pittsburgh Shooting  - Union for Reform Judaism (URJ) 
- 4 Steps for Talking to Kids About the Pittsburgh Synagogue Shooting - by Sivan Zakai
- Empowering Young People in the Aftermath of Hate  - Anti-Defamation League (ADL)
- Talking with Kids About Gun Violence and Mass Shootings- Anti-Defamation League (ADL)
- Making Sense of Pittsburgh: Teaching With Current Events In Your Classroom - Facing History
- How to Talk with Kids About Terrible Things - from NPR
- Being a Helper: Supporting Children to Feel Safe and Secure after Disasters - National Association for the Education of Young Children
- In the Aftermath of a Shooting: Help Your Children Manage Distress - American Psychological Association
Liturgical and Support Resources
When Evil Darkens Our World, CCAR
A Kaddish After Gun Violence, by Rabbi Paul Kipnes
---
Don't forget to subscribe to our newsletter and connect with us on social media!