Resources for Yom Ha'atzma'ut
Yom Ha'atzma'ut, or Israel Independence Day, starts on the evening of Wednesday, April 18. We've rounded up some resources to help bridge connections with Israel, whether at home or in the classroom.
Are you an Amazon Prime member? Many of our titles are available on Amazon and members receive free two-day shipping on all orders.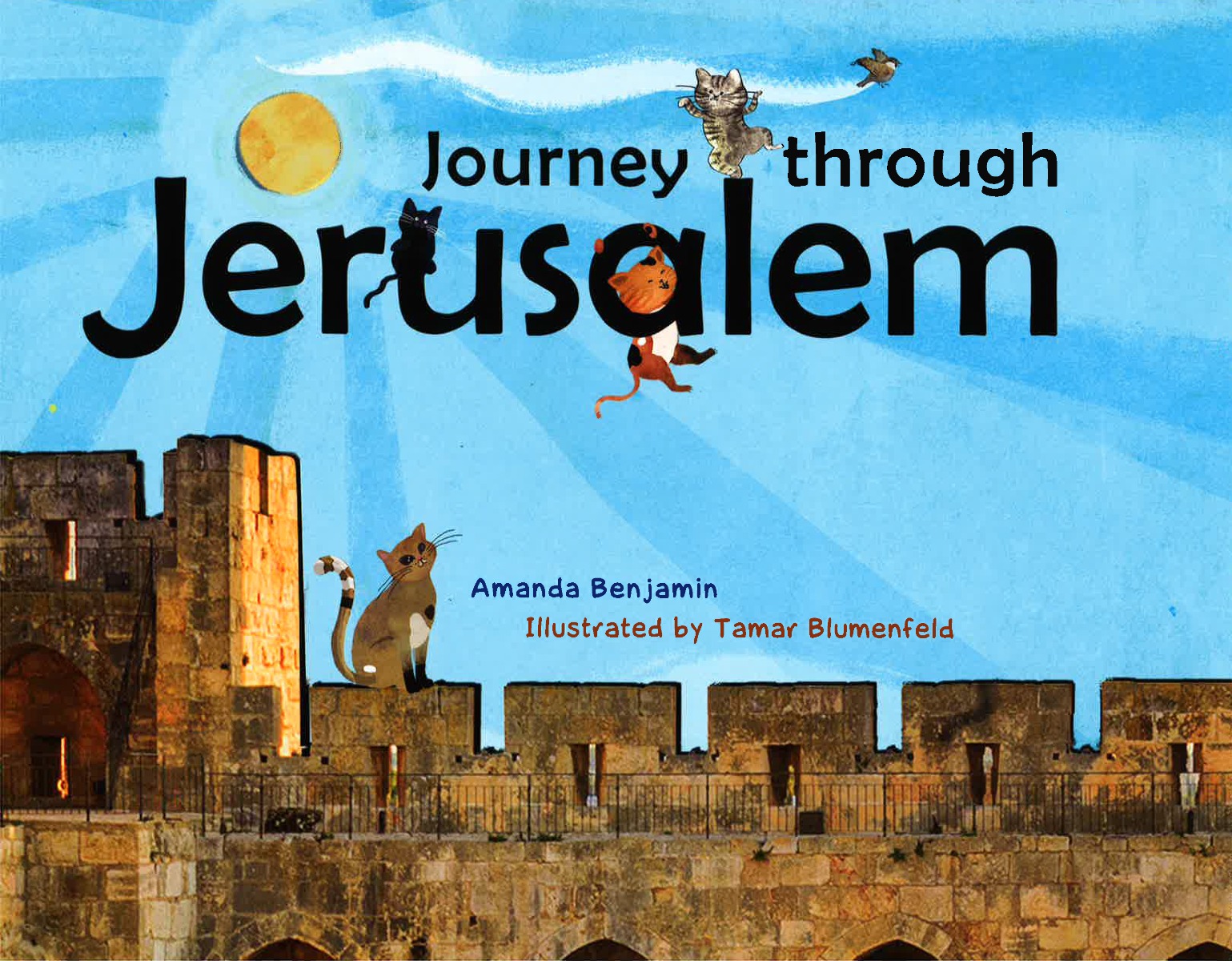 By Amanda Benjamin
Illustrated by Tamar Blumenfeld
Ages 3-7
See Jerusalem through the eyes of a mother cat and her three kittens during a fun-filled romp that introduces children to some of this ancient city s most iconic places.

Olivia and her three kittens adventurous Mirri, serious Jem and shy Bex find themselves on the go in Jerusalem, after escaping the confines of their travelling basket. From the Windmill to the Wall, the Dome of the Rock to via Dolorosa, Christ's tomb to the Light Rail, and including visits to the Jewish shuk, parliament, museum and Biblical Zoo, the cats scamper around the city as if it were their personal playground, arriving safely back at their moshav after an unexpectedly exhilarating day out.

This informative and fun 24-page book celebrates the 50th anniversary of the reunification of Jerusalem as seen through the eyes of a mother cat and her three kittens, displaying the city s iconic structures through a combination of photographic and illustrative images/elements. 
Click here to view Journey Through Jerusalem.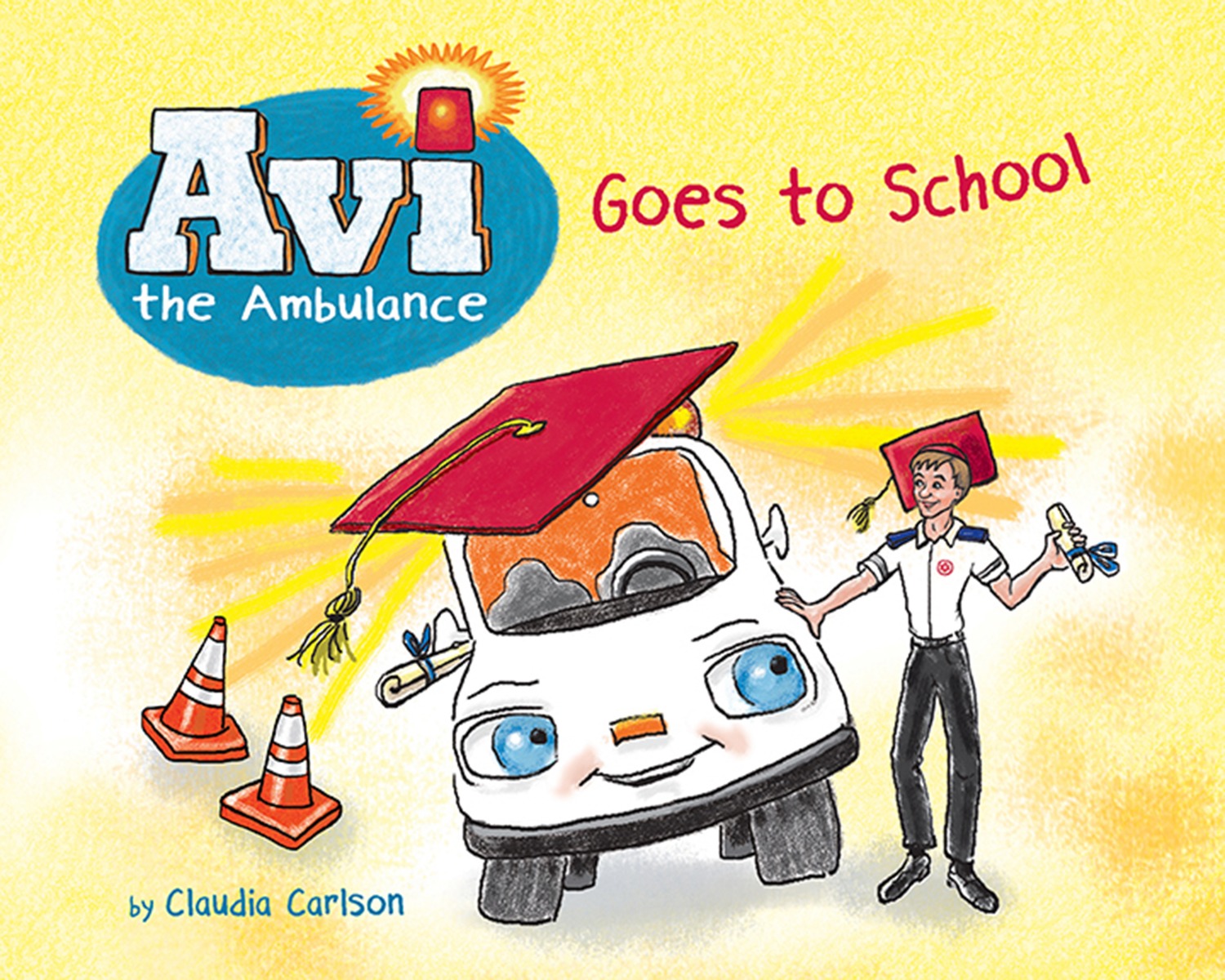 By Claudia Carlson and Ann D. Koffsky
Illustrated by CB Decker
Ages 3-7
This charming series follows the adventures of Avi the Ambulance as he goes to ambulance school, assists in an emergency rescue, and finds himself in need of rescuing when he's stuck in the snow. Readers will travel through Israel with Avi and learn all about the American Friends of Magen David Adom. 
Click here to view the Avi the Ambulance series.
by Mitchell Bard
Ages 14+ 
"Israel Matters is an excellent introduction for everyone who feels a gnawing connection to Israel but doesn't know why -- as well as for everyone who wants to speak up for Israel but doesn't know how. ...Mitchell Bard presents a three-dimensional Israel -- full of political debate, cultural clash and the human dilemmas of real people. If you didn't have your Bar Mitzvah at the Western Wall, haven't been on a Birthright trip, and missed more than your share of Sunday school classes -- and even if none of these categories applies to you -- Israel Matters will open your eyes to the wonder, complexity and challenges of the Jewish state." --former US Ambassador to Israel Dennis Ross, The Washington Institute for Near East Policy
Bard, a leading Middle East authority, digs deeply into the political, cultural, and historical forces facing the Jewish state. With historical context and fact-based answers to the criticisms and controversies, students and adults can come to appreciate Israel for its complexity and advocate for a balanced view of Israel that is fair to the Jewish state. The book also includes a timeline highlighting the most crucial events in the history of Israel, starting with Biblical times up until the present day. 
Israel Matters has been distributed to synagogues and other organizations through a special initiative of the Jewish Federation of Greater Los Angeles. Spearheaded by Irwin Field, a Los Angeles community leader, the initiative has gifted the book to thousands of teens for their bar or bat mitzvah, as well several hundred participants on the March of the Living. Additionally, the Technion Institute of Technology in Haifa is distributing the book in both English and Chinese to visitors to their campus.
Click here to view Israel Matters.
---
Don't forget to subscribe to our newsletter and connect with us on social media!