Salt & Honey, Alone Together on Dan Street Named National Jewish Book Award Finalists
The Jewish Book Council today named Salt & Honey and Alone Together on Dan Street as finalists in the 72nd National Jewish Book Awards.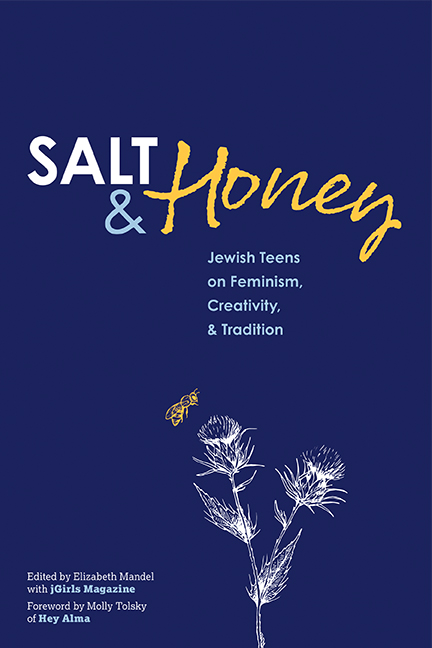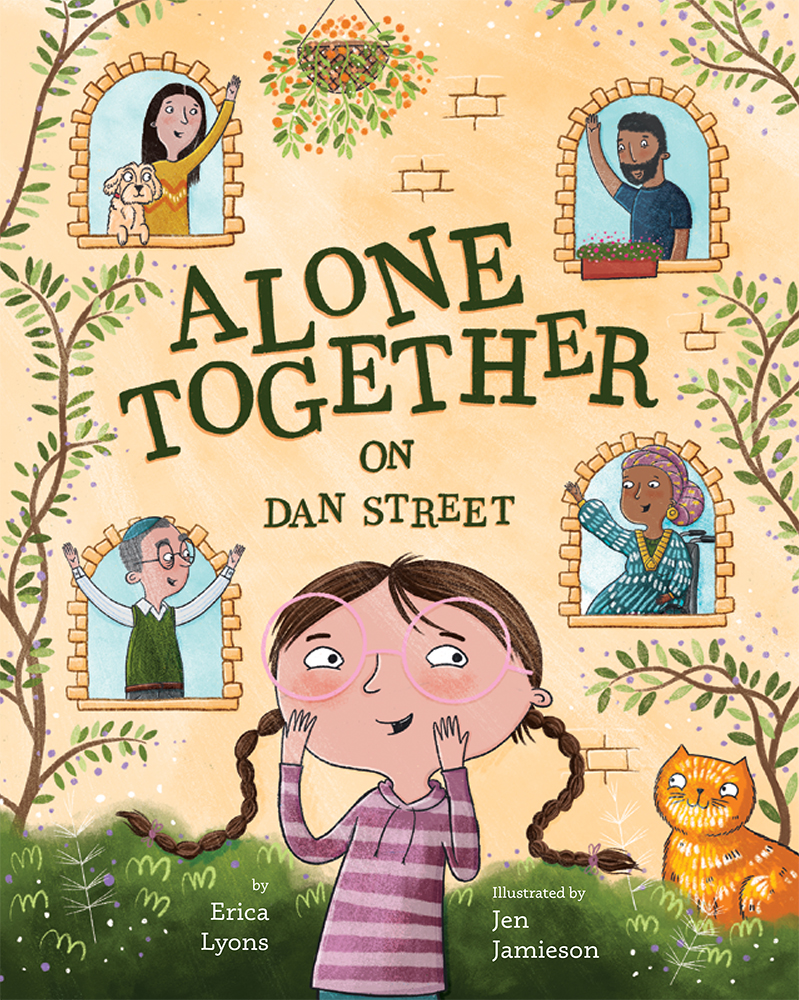 Salt & Honey: Jewish Teens on Feminism, Creativity, & Tradition, edited by Elizabeth Mandel, Emanuelle Sippy, Maya Savin Miller, and Michele Hirsch, with a foreword by Molly Tolsky of Hey Alma and a Reader's Guide by Michelle Shapiro Abraham. This extraordinary Young Adult collection of 78 works by 62 gifted contributors was described by Kirkus Reviews as "raw, vibrant, and full of love." The Jewish Book Council called it "a moving work that encourages solidarity" in its reflections on race, gender, family, religious practice, and culture.
Alone Together on Dan Street, a picture book by Erica Lyons, illustrated by Jen Jamieson, based on a true story, focuses on a young girl isolated by the pandemic who inspires her neighbors as she practices the Four Questions for her family's Passover Seder, and encourages a neighborhood to celebrate together as they sing from their own balconies. Alone Together on Dan Street was published by Apples & Honey Press, an imprint of Behrman House.
The National Jewish Book Awards were chosen from a field of over 700 submissions. You can see the full list of award winners here.
Apples & Honey Press, created as an imprint of Behrman House in 2015, features stories for babies through kids aged 12 and up formatted as picture books, board, books, early and middle grade chapter books, graphic novels, as well as some YA nonfiction. Although many Apples & Honey Press stories are overtly Jewish, many other titles are stories that are located within Jewish families, settings, or holidays but whose universal themes speak to children (and parents) from any background.
Parent company Behrman House is an independent, third-generation family-owned publishing company now in its 102nd year, publishing non-fiction books for adults, educational materials for Jewish settings, and a variety of children's and young adult books. It has over 1,000 titles in print.
Books are distributed to the trade through Two Rivers Ingram.