The Awakening Vibrancy of American Judaism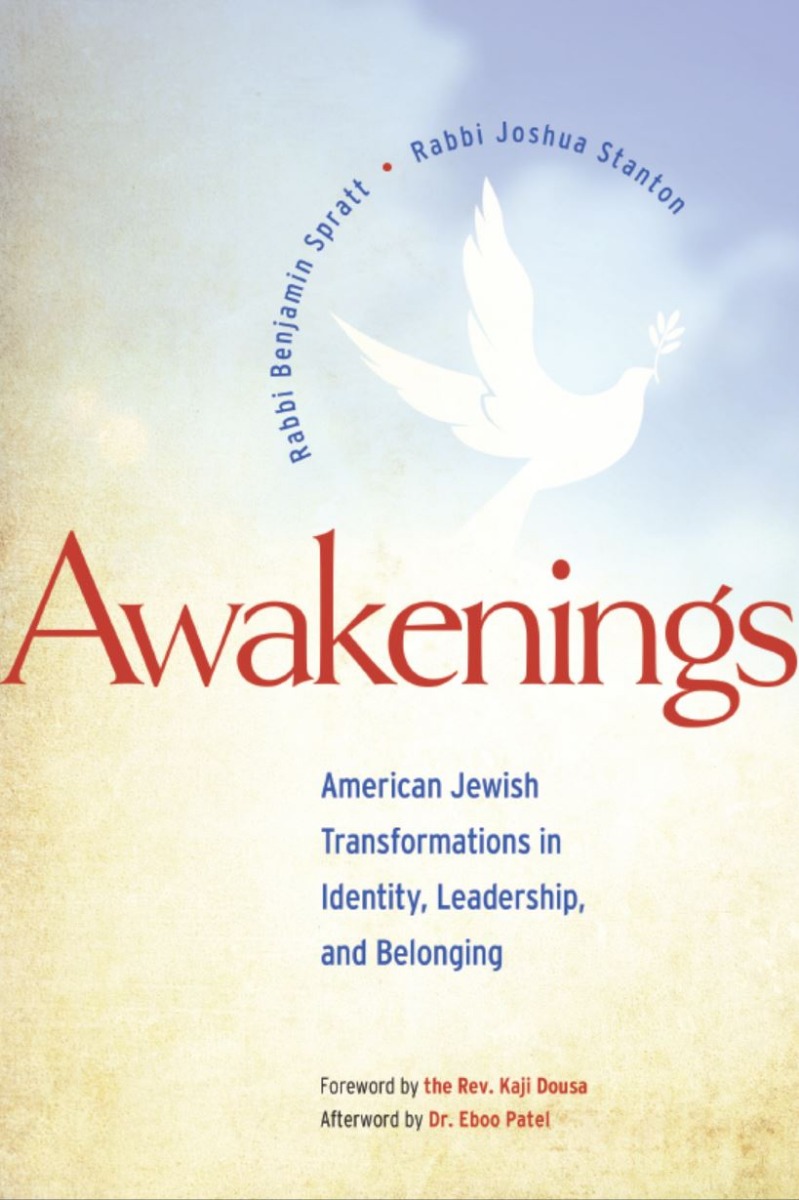 Is Judaism in North America dying? Is religious life in general on the wane
?
Or is Judaism thriving, but simply doing so
outside
those legacy institutions that have so far resisted change?
In their new book, Awakenings: American Jewish Transformations in Identity, Leadership, and Belonging, Rabbis Joshua Stanton and Benjamin Spratt invite debate about the future of Jewish communal life in North America, and claim that inspired, nimble religious organizations of all kinds are now retooling to meet the very different needs of today's congregants.
They show us new organizations now being created and argue that we are already witnessing the early stages of renewal in both Jewish life and in religious life outside Judaism.
Witness the recent population study of the Jewish community in Los Angeles. With more than 560,000 Jews, it's the second largest Jewish community in the United States. The study shows that the city's share of Jewish immigrants and Jews of color is significant and likely to rise, and that younger Jews there are more engaged in Jewish life than older people across almost every category.
The growth and vibrancy of American Jewish life is coming from previously marginalized Jews, which Stanton and Spratt highlight as a "thrilling, remarkable tale we should be telling."
Rabbi Benjamin Spratt is Senior Rabbi of Congregation Rodeph Sholom, in New York City.
Rabbi Joshua Stanton is the Spiritual co-Leader of East End Temple in New York and Senior Fellow of CLAL, the National Center of Learning and Leadership.
Together they write a column for Religion News Service.
Awakenings includes a Foreword by the Rev. Kaji Dousa, Senior Pastor of Park Avenue Christian Church in New York City, and an Afterword by Dr. Eboo Patel, founder and president of Interfaith Youth Core.
"Strong Debut" --Publishers Weekly (Read the full review here)
"A powerful antidote to the tired narratives of demise plaguing contemporary Jewish life in favor of a stirring exploration of what Jewish life could be."
- Rabbi Rick Jacobs, President, Union for Reform Judaism
"Brims with insight, gratitude, creativity, love, and stubborn hope."
- Matthew L. Skinner, Professor of New Testament, Luther Seminary
"This nuanced portrait of the state of American Judaism proffers a cogent vision of how to revitalize the faith. This is a persuasive case to maintain a positive outlook on the future of Judaism."
- Publisher's Weekly; Read the full review here
"A long-overdue counterweight to the dire predictions about the future of the Jewish world's most important Diaspora community. ... This book offers an essential roadmap to how we may maximize the unprecedented opportunities provided by a new era in Jewish history, whose implications we are just beginning to unpack."
- Yossi Klein Halevi, author of the New York Times bestseller, Letters to My Palestinian Neighbor
NOW AVAILABLE!
Quantity discounts for congregations, clergy, and educators at Behrmanhouse.com
Follow Rabbi Joshua Stanton on Twitter @JoshuaMZStanton
Follow @Behrmanhouse on Facebook for updates on AWAKENINGS.