The Wonder of Creation – Through Color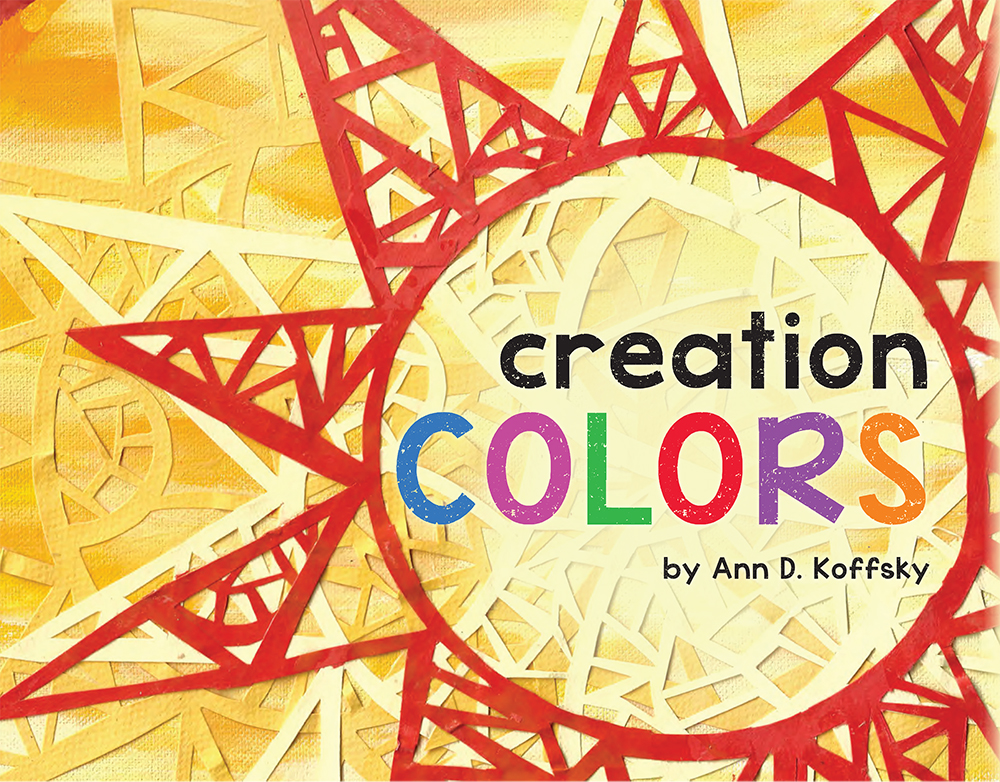 Color surrounds us. We often take it for granted.
Imagine if the yellow sun hadn't been created. Or green leaves. Or multi-hued flowers.
How can you help children stop and notice – the sun, the leaves, the flowers and so much more – and appreciate where they all came from?
Creation Colors—a new book from Apples & Honey Press—focuses on the wonder of everything around us and ties it to the Creation story.
"In the beginning, there was nothing. No colors at all." By the time the first people come along, "there were many, many more, in every shade and hue. And God looked at all these creation colors and said, 'This is very good.' And it was."
Teaching children to pause and pay attention to what's around them has all kinds of benefits to their social and emotional growth, psychology research shows, such as greater empathy for others and more self-awareness.

Creation Colors author Ann D. Koffsky has created an activity that ties self-awareness to color. Ask children how colors can sometimes make us think of different emotions and feelings, such as yellow registering as cheerful and blue feels melancholy. Then have them draw, collage, or paint how they feel.  Overlay this with a silhouette of themselves, and voila, they have a personalized colored feeling meter. 
Here are some samples of the finished project.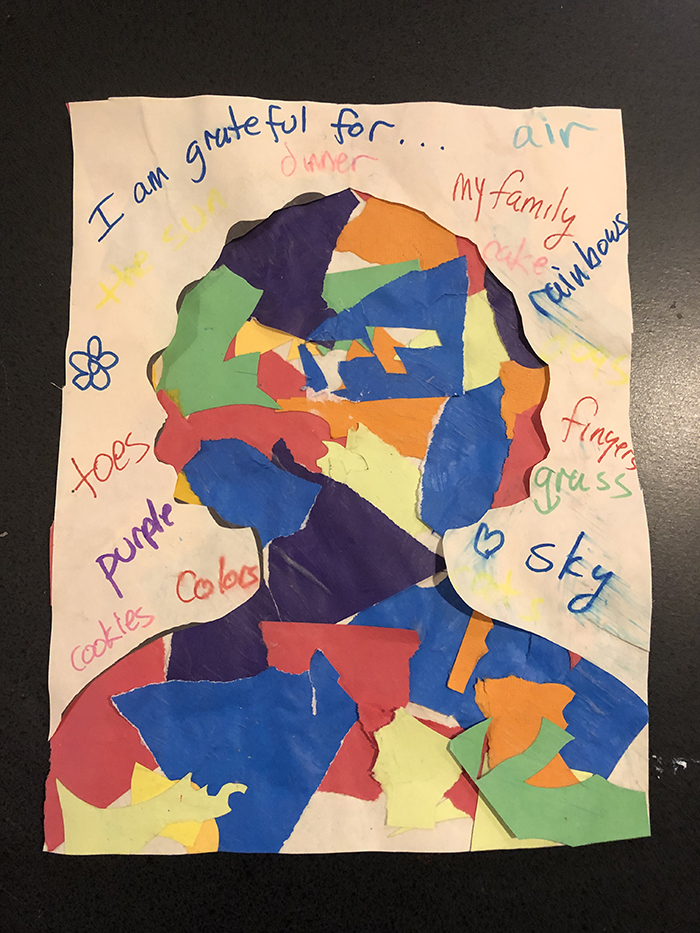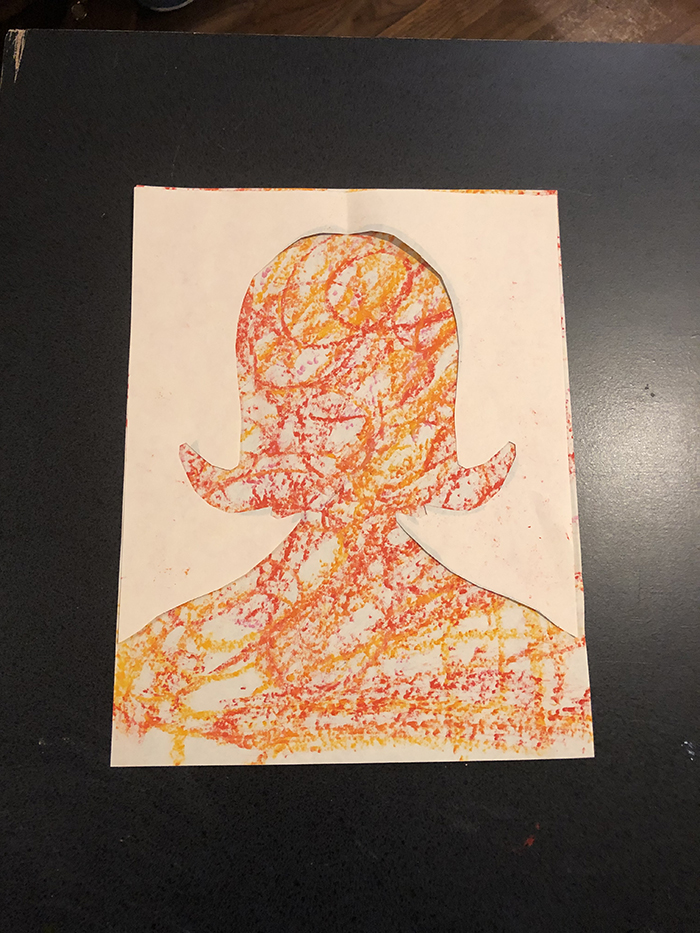 Download the full free lesson here, which includes complete directions, a source sheet, and art templates for the activity.  
Creation Colors will be released on April 1. Pre-order it here.
---
Don't forget to subscribe to our newsletter and connect with us on social media!