Will We See You at Biennial?
Will We See You at Biennial?
Posted:
November 13, 2019
|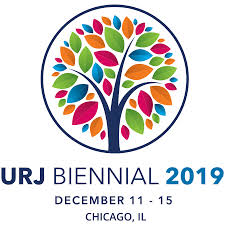 Behrman House and Apples & Honey Press are coming to Chicago for the URJ Biennial Dec 11-13.
Come visit us at Booth 608 in the Exhibit Hall at McCormick Center.
Browse our pop-up book store for good reads, helpful resources, and great Hanukkah gift books for all ages.
We'll even have books that aren't yet available anywhere else. David Behrman, Vicki Weber, and Rae Eskin look forward to welcoming you.
Booth hours:
Wednesday 12/11: 9 am-4:40pm; 8:30 pm-9:45pm
Thursday 12/12: 9 am-10:30am; Noon-8 pm; 10 pm-11:30pm
Friday 12/13: 9 am-10:30 am; Noon-3:00pm
Bring a copy of this notice when you visit and get a FREE copy of our hugely popular Shalom Coloring!
Bring a friend who signs up for our newsletter and they will get one too!
Don't miss Rabbi Laura Geller's session, Will You Still Need Me When I'm 64? (or 74? Or 84?) at 1 pm on Shabbat afternoon, where she will be signing copies of her new book Getting Good at Getting Older.
Drop us a line to let Vicki Weber know you're coming.
---
Don't forget to subscribe to our newsletter and connect with us on social media!