3 Simple Steps to Find and Access Your Software
3 Simple Steps to Find and Access Your Software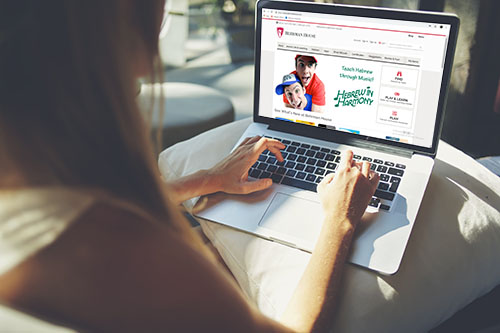 At Behrman House, we want your experience with Jewish education to be as simple as 1-2-3. Buying and accessing your software should be no different. Here's how to do it, in three simple steps. 
Choose Software
Step One:
Log in at
www.behrmanhouse.com
. This ensures your software licenses go to your account.
Step Two:
Search our website for the products you need. Use the search bar at the top of the screen to search for specific products by title or SKU. If you're more interested in browsing, you can use the menu up top and search within the available categories.
Step Three:
Add your items to your cart and check out!
Access Your Software

Step One: Log in at www.behrmanhouse.com/playlearn. This brings you to our Play & Learn page.
Step Two: Click the icon that corresponds to your available software. 
Step Three: (if needed) Set up your virtual classroom. Click 'See My OLC Classes' in the top menu bar.
Looking to learn more? Click here for a full guide on how to access all of your digital products, including audio products and resource library items. 
If you need further assistance, don't hesitate to submit a support ticket to our digital team or call us at 973-379-7200. We look forward to assisting you.
---
Don't forget to subscribe to our newsletter and connect with us on social media!