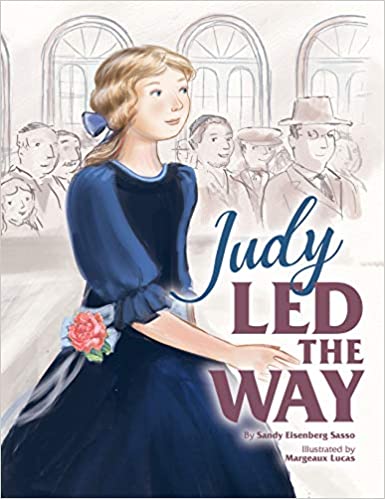 On March 19, Jewish communities across North America will celebrate the 100th anniversary of the first bat mitzvah ceremony of an American girl.
In the 1920s the world was changing for women. They had recently won the right to vote and were working at jobs once held only by men. Women were even driving cars. Maybe it was time for things to change in the synagogue as well.
Rabbi Mordechai Kaplan told his 12-year-old daughter Judy that it was time for her to lead services, to be become a bat mitzvah. It was unthinkable. Or was it? Judith Kaplan became the first bat mitzvah, making history and marking the beginning of a new synagogue tradition.
On this milestone anniversary, share with children her experience in Judy Led the Way, from Apples & Honey Press, an imprint of Behrman House. This illustrated biography, by Sandy Eisenberg Sasso, and illustrated by Margeaux Lucas, tells Judy's inspiring story of overcoming opposition from her two grandmothers and anxiety over something going wrong as she made history.
"Judy is a force for change. Lovely." - Kirkus Reviews
Read more about the history of Judith Kaplan's bat mitzvah here.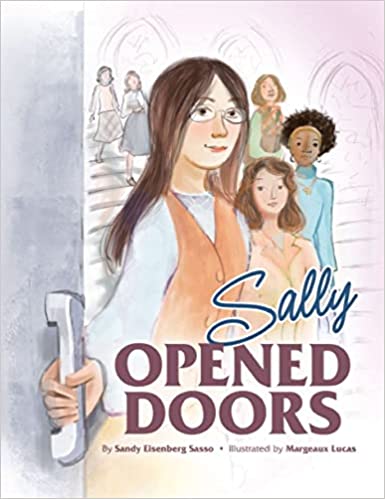 Fifty years after Judith Kaplan's achievement, a woman became an ordained rabbi in the United States.
This other trailblazing woman, Sally Priesand, opened doors for Jewish women's full participation in Jewish life.
Her story, Sally Opened Doors, also by Sandy Eisenberg Sasso and illustrated by Margeaux Lucas, will be published in June.
Sally Opened Doors will be featured as part of "50 Years of Women in the Rabbinate," an exhibit by The Jacob Rader Marcus Center of the American Jewish Archives beginning May 19, 2022. Alongside it will be a first edition of Rabbi Priesand's first book, Judaism and the New Woman, published in 1975 by Behrman House.
---
Keep up with the latest information by subscribing to our newsletter and connect with us on social media!