Behrman House Is On the Move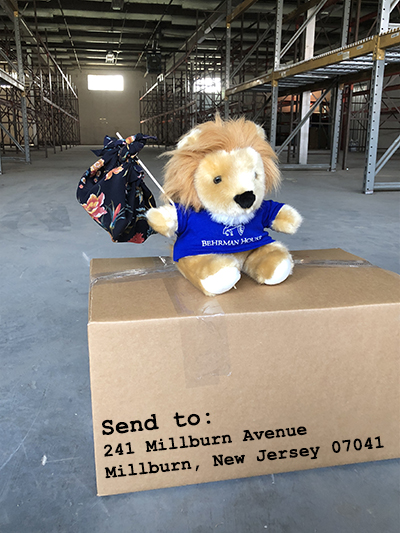 After 18 years at our home at 11 Edison Place in Springfield, the Behrman House headquarters are moving.
As of Monday, April 23, our new address is 241 Millburn Ave., Millburn, NJ 07041.
Because of the move, we will close on Friday, April 20 at noon. Online orders paid by credit card will go through in real time. All other orders will be processed on Monday, April 23, when we open for business in our new home.
To prepare for the move, the Behrman House staff has spent the past several months sorting, archiving, and packing. It's been a lot of (oftentimes dusty) work, some of it fun and some of it bittersweet.
We've found bits of legacy technology, including floppy disks, a date stamper and bottles of ink, and a darkroom timer. We've found all kinds of trinkets emblazoned with the Behrman House logo, such as beach balls, flashlights, wine stoppers, and airline wings. We've found leftover costumes from who knows what.
We kept a running list of odd items we found while cleaning out. Most of it is not coming with us, especially the 1930s book titled "Homework is Fun."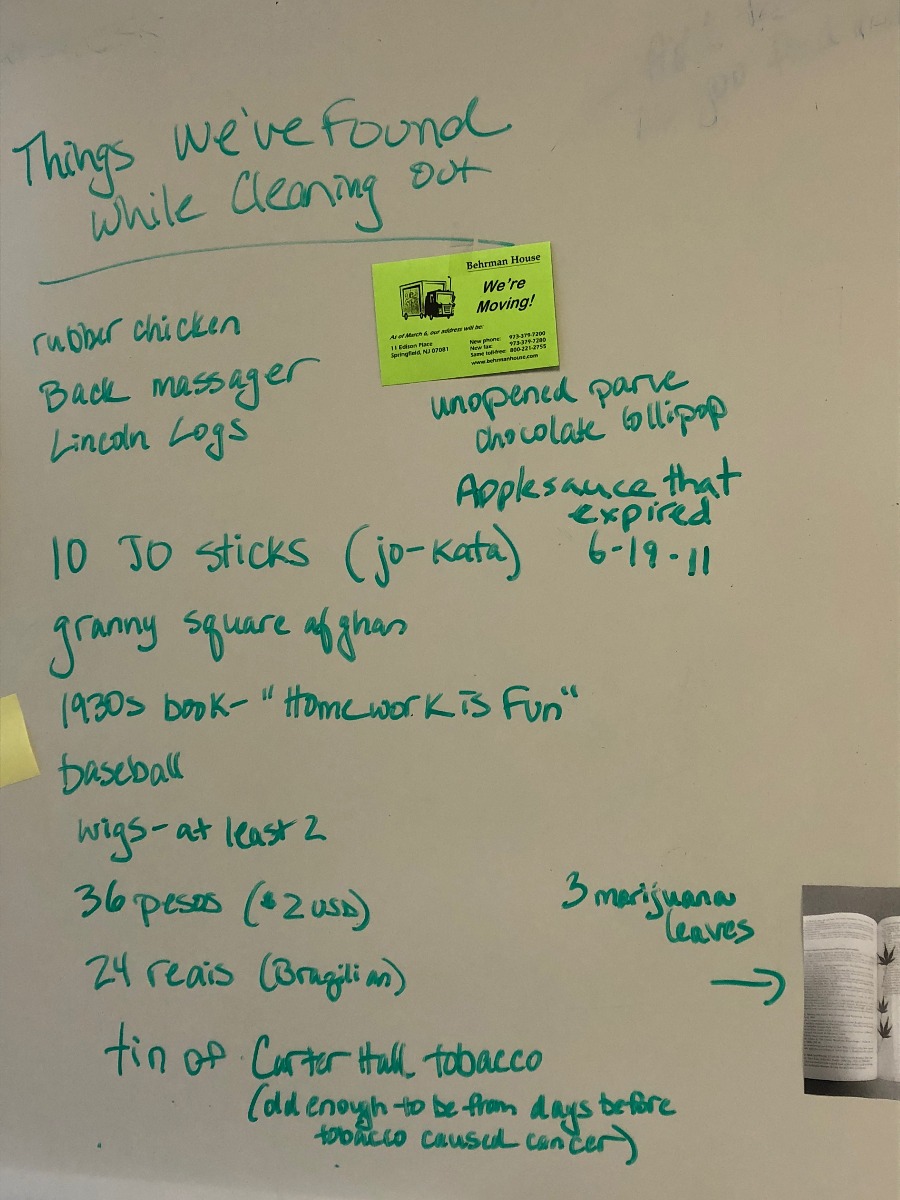 Besides lots of books, of course, we are taking some of the fun stuff to our new digs:
 Here are some photos of the Behrman House team packing up. Look for pictures next week of our beautiful new home. 
---
Don't forget to subscribe to our newsletter and connect with us on social media!