Big News from Eliana Light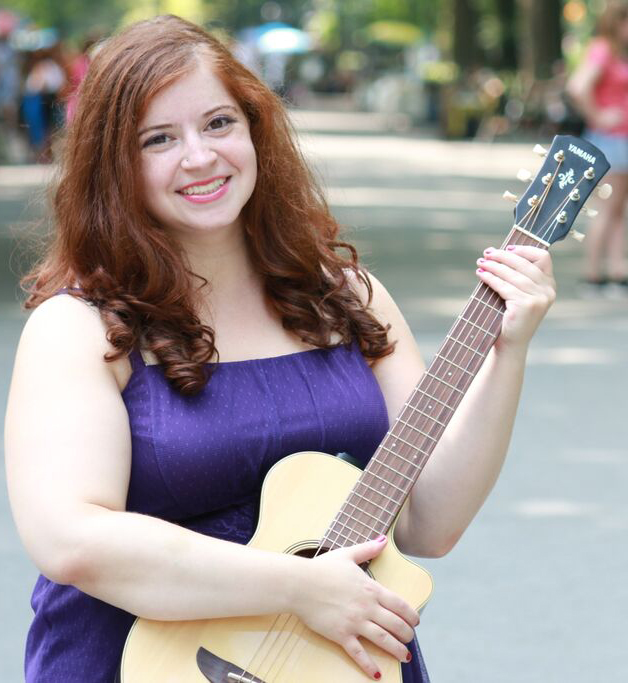 Fans of modern Jewish music and users of our Hebrew in Harmony program are certainly familiar with Eliana Light. Passionate, talented, and dedicated to her work, Eliana is on a very special career path. As the Creative Director of Hebrew in Harmony*, Eliana has already shaped Jewish and Hebrew studies by educating young learners through song.
Hear from Eliana Light herself on what adventures she has planned next. 
This May, I embark on an adventure- Taking the leap from full-time in one place to full-time in everyplace. I'll be making music,planning programs, writing, creating, and working with communities to lift their prayer and song to new heights. I'm especially excited about the G!D Project. Let's co-create meaningful, spiritual Jewish experiences together. I hope to see you on the road! For availability and dreaming big, contact me here. 
Thanks to a Seeds of Innovation grant from the Jewish Theological Seminary, I launched the G!D Project earlier this year. Through text, ritual, and creativity, we facilitate accessible conversations about G!D and spirituality, expanding understandings of the Divine. To learn more about our resources and programs, click here! 
Artist/Scholar in residence, education and worship consultant, curriculum developer, song-leader and performer... I wear all of these kippot, and I love each one! Click here to learn more about the programs, workshops, concerts, and more that I've co-created with different communities. But that's just the start- there's even more we can dream up together. Connect soon to book a spot on the calendar!
In NYC on May 12? Join the G!D Project at JCC Harlem for the last in our Harlem Havdalah + Salon Series. We'll begin with deep text study and discussion, move into music and Havdalah, and then transform the space for a coffeehouse-cabaret, featuring amazing performers wrestling with G!D in their given art form, live on stage. Register here!
Mazel tov, Eliana! We can't wait to see what amazing things you'll do next!
*Interested in learning more about Hebrew in Harmony? Click through the tabs here or email Terry Kaye.
.