California School Adopts Hebrew in Harmony — Giving Its Education Committee a Voice
Posted:
December 27, 2017
|
|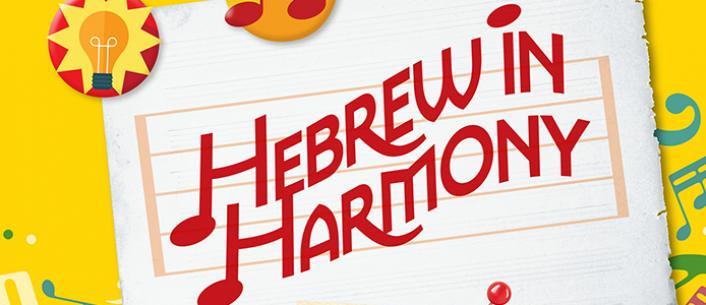 Five years ago, Shir Hama'alot in Irvine, California, experimented with its Hebrew program by creating small, chavura-style learning groups. Intended as a way to build community, similar to the school's format for Judaica learning, the Hebrew program simply didn't work out as planned. 
The congregation's religious school Principal Heather Rosenthal and Rabbi Leah Lewis, director of life-long learning, realized they needed to make a change. They first showed the education committee that, for a variety of reasons, the small-group format was not working to meet the community goals, and proposed returning to Hebrew learning by class level.
"Our education board does have a voice, and we wanted them to understand what wasn't working and why," says Rosenthal. "We looked at the pros and cons of sticking with chavura vs. moving to grade levels."
Then as she and Lewis learned about and considered adopting Hebrew in Harmony, the music-based prayer curriculum, they made sure to include the education committee in the process.
"We showed them the student booklets for each prayer and the teachers' Curriculum Core, as well as explaining the digital component that takes this program to the next level," Rosenthal says. "They liked it so much that we're now doing a fundraiser so we can buy two ipads for each class to use the Hebrew in Harmony digital in class itself. It's important to get that buy-in and support for the changes we want to make." 
Even before approaching the education committee, however, Rosenthal made sure to involve her teachers in reimagining the Hebrew program. 
"I can't run a successful Hebrew program without getting my senior teachers on board," Rosenthal says. "They said they are." 
The educators and community members particularly like that Hebrew in Harmony focuses on the meaning of the prayers, not the just the mechanics, and that prayers may mean something different to each student. Presenting different melodies to each prayer - traditional and at least one alternative - shows students that "there's so much variety in Judaism."
Shir Hama'alot plans to roll out Hebrew in Harmony for grades 4-6 in the fall. The school also plans to empower parents too, by adding prayer transliterations on the parent portal of the website, so the learning can continue at home.
To learn more about Hebrew in Harmony, click here.