Audio Supports Modern Hebrew Learning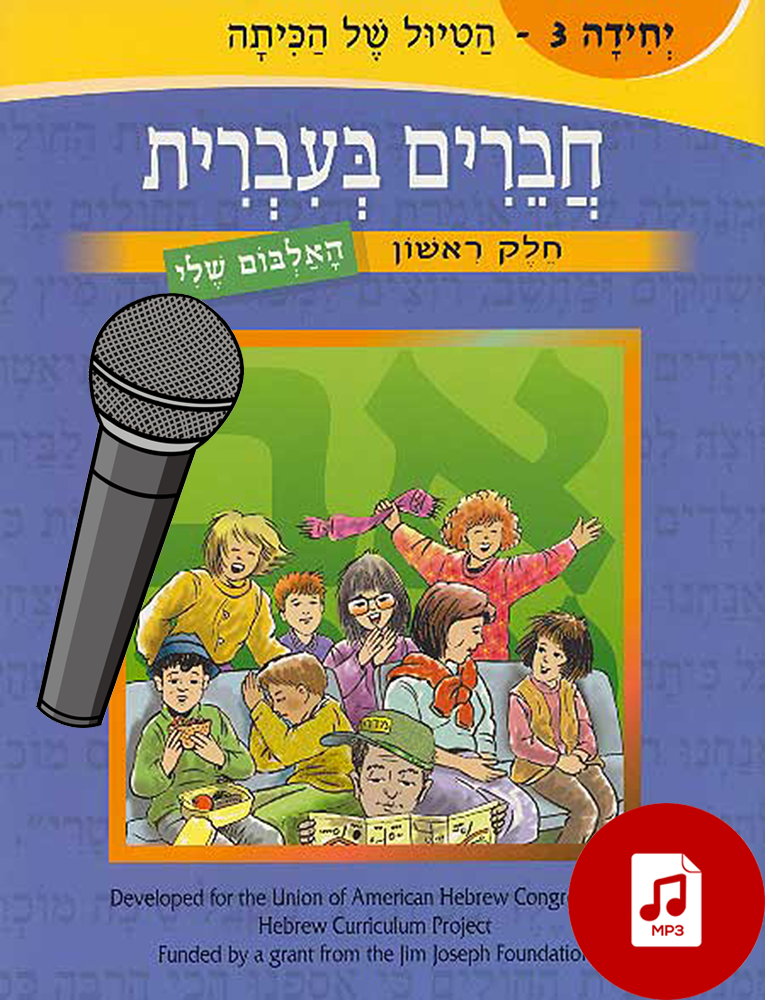 Research has long shown that students learning a second language develop stronger skills faster when senses work together. The combination of aural and visual learning reinforce each other, putting the language in context for students.
Chaverim B'Ivrit, the popular modern Hebrew program, now comes to life with audio.  Each level, or y'chidah, from 1–8 now has its own downloadable mp3 audio recordings, titled with the corresponding print page number for easy access. Narratives, dialogues, song lyrics, and biblical quotes are read aloud dramatically in Israel accents by fluent child and adult readers. Learners can listen independently or in small groups in class to build their listening, comprehension, and reading skills—a key to second-language acquisition. 
These audio supplements are ideal for at-home review, for absent students to catch up, and for parents to help their children with their Hebrew homework. The downloadable audio for each volume costs $19.95.
Here's a sample recording from Y'chidah 3 Page 8.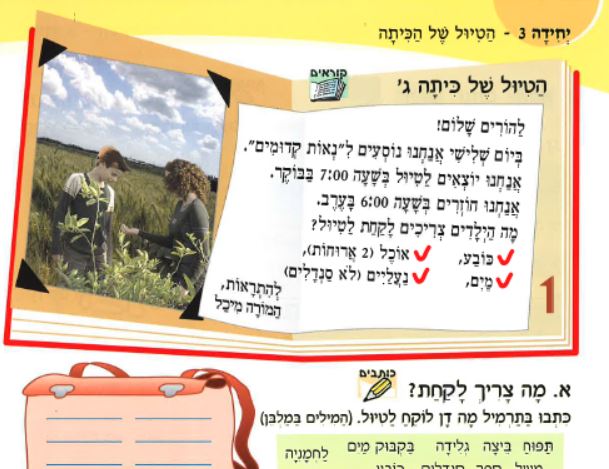 What is Chaverim B'Ivrit?
Developed for day schools, Chaverim B'Ivrit is a curriculum for teaching modern Hebrew as a second language for students in grades 2-6. Written by experts in the fields of teaching Hebrew as a second language, the curriculum  is based on the most current understanding of language acquisition in children, including the need to transfer and apply learning in contexts relevant to the children's lives and cultural backgrounds, including: family, friendship, traveling, food, and music. Each theme is presented from three perspectives: Jewish, modern Israeli culture, and general world knowledge.
Chaverim B'Ivrit:
Treats Hebrew as a living language and develops active language production in children
Uses multiple genres, including stories, conversations, telephone conversations, poems, songs, albums, and journals 
Includes a teacher's guide at beginning of each level, with further teacher instructions at the bottom of each page of the student materials
Takes into account Jewish identity development and diaspora Judaism
For more information on to use Chavrim B'Ivrit in the classroom, visit our Chaverim B'Ivrit Resource Page.
Coming mid-April: 
Three delightful new 32-page workbooks to complement and expand on Chaverim B'Ivrit y'chidot 3, 4, and 5. Written by master educator and Chaverim B'Ivrit practitioner Esty Gross, the workbooks promote higher order, expansive critical thinking skills through practice of key concepts, vocabulary, and grammar. Scaffolded exercises prepare learners to apply their new Hebrew skills and knowledge in real-life contexts and functions.
---
Don't forget to subscribe to our newsletter and connect with us on social media!