Coloring and Drawing Fun for Little Ones this Hanukkah
Coloring and Drawing Fun for Little Ones this Hanukkah
Posted:
December 02, 2020
|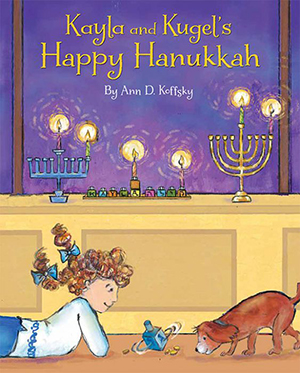 Color all eight nights of Hanukkah.
Author and illustrator Ann D. Koffsky, art director at Behrman House and Apples & Honey Press, is sharing a free downloadable packet of eight Hanukkah coloring pages.
Join Koffsky on Thursday, Dec 3 at 4 p.m. Eastern for a PJ Library LIVE draw-along on Instagram.
In the meantime, enjoy this video she made about how to draw Kayla.
---
Keep up with the latest information by subscribing to our newsletter and connect with us on social media!