New Stories this May from Apples & Honey Press
Apples & Honey Press has four new children's stories coming out this month.
Picture Books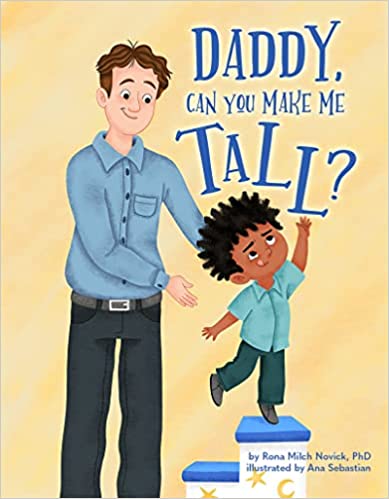 Daddy, Can You Make Me Tall?
By Rona Novick, PhD, illustrated by Ana Sebastian
Shabbat is coming! I can't reach my shirt. Daddy, can you make me tall?
I can't make you tall, but I can bring you a stool and hold your hand as you climb up and up and up to the top step, watching as you choose the perfect shirt and whisper, "I did it."
In this gentle story, two patient parents help an eager young boy join in the preparations for Shabbat by allowing him to do the parts he can and helping him just enough to begin to do the rest.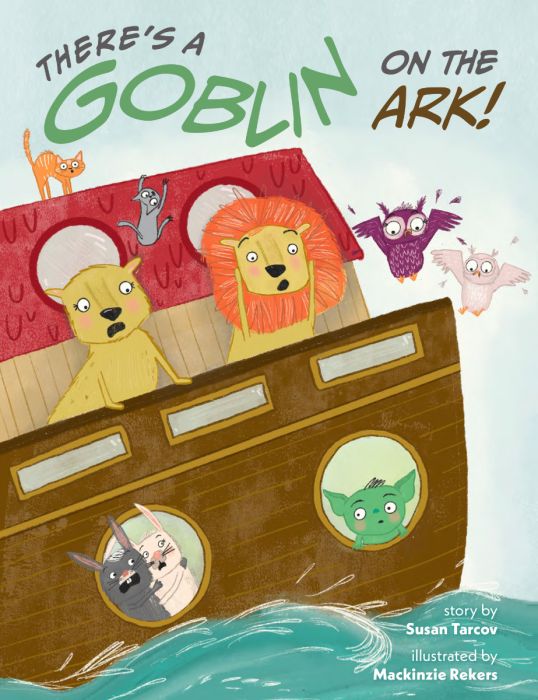 There's a Goblin on the Ark!
By Susan Tarcov, illustrated by Mackinzie Rekers
An eerie noise in the night is disturbing the sleep of all the animals on Noah's ark.
It's a goblin! Frightened of this strange creature, the animals try to scare it away. But when they hear the same strange sound from elsewhere on the ark, they realize there are TWO goblins just searching for one another. The animals rally to help and in the process, create a feeling of safety for everyone on the ark through the stormy days.
Young children will love trying to help solve the mystery, imitate familiar animal sounds, and contrast them with the unfamiliar sound of a sweet-looking goblin, and join in as all the animals on the ark call to the goblin's partner so the two can be reunited.
Chapter Books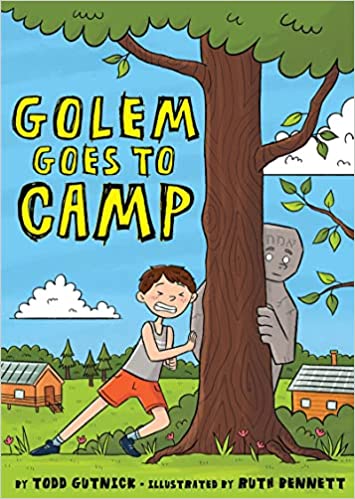 Golem Goes to Camp
By Todd Gutnick, illustrated by Ruth Bennett
Emmett Cohen starts poking around the camp art shack for a project, soon becoming engrossed in shaping a mini monster from thick clay. He scratches his name in Hebrew on his project and leaves it to dry. He has unknowingly created a golem, a mystical, protective mud creature of 16th century Jewish legend. And here it was in the middle of Camp Teva.
Before long, the golem is getting into mischief and out of hand, and Emmett and his friends band together to make sure no one finds out about the eager-to-please mud monster that has a hard time getting its instructions quite right.
"I LOVED LOVED LOVED this book." - Eric A. Kimmel, award-winning author of Hershel and the Hanukkah Goblins, Miriam and the Sasquatch, and more than 150 other books.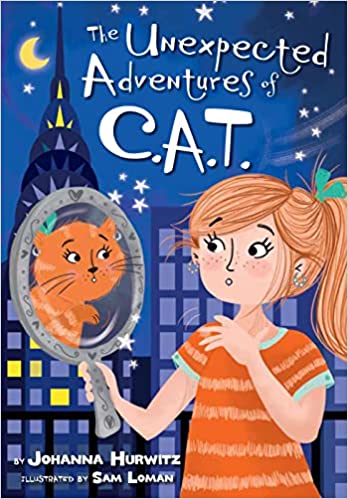 The Unexpected Adventures of C.A.T.
By Johanna Hurwitz, illustrated by Sam Loman
Fourth-grader Chaya Ann Tober loves cats. Even her initials, C.A.T., are perfect for her!
When her actual cat Ollie, a very picky eater, refuses to eat a mysterious new kind of cat food, she tries to encourage him by tasting a tiny bit of it herself (and finds it, surprisingly, not awful.) That night Chaya has the craziest dream--she dreams she really has become a cat, one with orange fur, the exact color of her own hair.
Or is it a dream?