Do You Know a Jewish Star?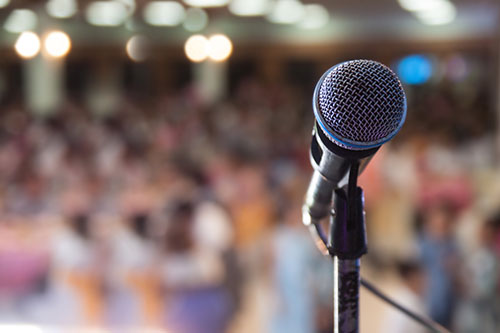 What is Jewish Star?
Jewish Star is a new nationwide contest designed to identify emerging artists in the national Jewish community and provide them with mentorship, leadership and skills training, networking opportunities, and mass exposure via the Jewish Rock Radio, PJ Library Radio, and SLBC networks.
Contest
● Applicants: Jewish teens and young adults (ages 14-26) from organizations such as BBYO, NFTY, USY, NCSY, Young Judea, Hillel, Jewish day schools, camping participants/alumni, high school and college a cappella groups, budding singer/songwriters: all will be invited to enter a nationwide search.
● Content: Applicants will submit a homemade music video singing a song that can be an original composition or cover song chosen from the catalogue of a pre-approved list of Jewish music artists.
Applicants will also share 60-90 seconds about their personal connection to Jewish community and desire to make an impact on Jewish lives, identity, and community.
Selection
A panel of national celebrity music artists will judge the applications to select the winners based on their vocal, instrumental, overall performance skills, and passion for impacting the
Jewish world. The public will also have the opportunity via social media to contribute to the judging stage.
Prize Package (6 Winners)
● Private mentorship from a national Jewish celebrity recording artist.
● A professional studio recording session to record original music.
● Exclusive Jewish Rock Radio and PJ Library Radio shows broadcasting the songs recorded by prize winners.
● A full scholarship to attend the 2019 Songleader Bootcamp (SLBC) National Conference for immersive coaching and skills training. Prize winners will also be featured performing live at SLBC.
For submission information and contest rules, click here.