Getting Started in Hebrew in Harmony
Posted:
December 27, 2017
|
|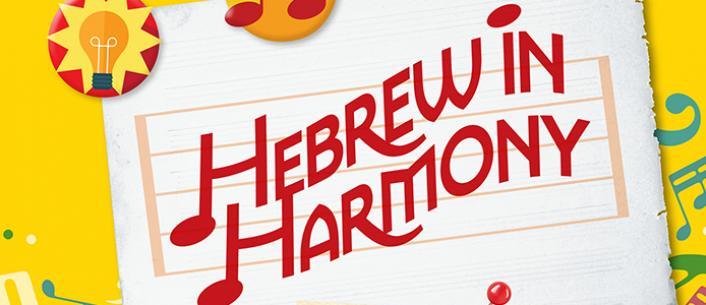 Seven new prayers will be available January 16 as part of the groundbreaking Hebrew in Harmony prayer series.  This multimedia prayer curriculum engages 4th-6th graders in joyful learning through arts, movement, mindfulness, and more – all rooted in music.
Choose from among individual modules – each devoted to a different prayer – and teach them in any order. Students learn to sing and pray in Hebrew, as well as read, explore, and interpret prayer text in ways that encourage them to make emotional connections to and create meaning from the prayers.
The best way to get started in Hebrew in Harmony is through the Curriculum Core, which guides educators in how to use the modular program and its coordinating components (student journals and digital companion).

What's in the Curriculum Core:
Why teach Hebrew through music.
Goals and structure of the program
Three fully scripted, timed out lessons plans for each prayer, PLUS, how to use the lessons
Answer keys
Song lyrics
How to use the digital activities
Engaging with prayer through the arts
Jewish mindfulness in prayer
Using Hebrew in Harmony with learners of all abilities
Assessment options
Click here for a sample page from the Curriculum Core.
If you already own the Curriculum Core binder with the Introduction and first eight sets of lesson plans, you can add on the new lesson plan materials for $19.95. If you do NOT own the binder, you'll be able to order the entire available Curriculum Core (covering 15 prayer and blessing modules) for $39.95—and get all the lesson plans released so far.
Need More?
Watch "5 Tips to Succeed in Hebrew in Harmony" with Terry Kaye, the Hebrew in Harmony project manager
Click here for more information about Hebrew in Harmony.