Golem Goes to Camp and The Unexpected Adventures of C.A.T. Tie to Become Apples & Honey Press' 100th Title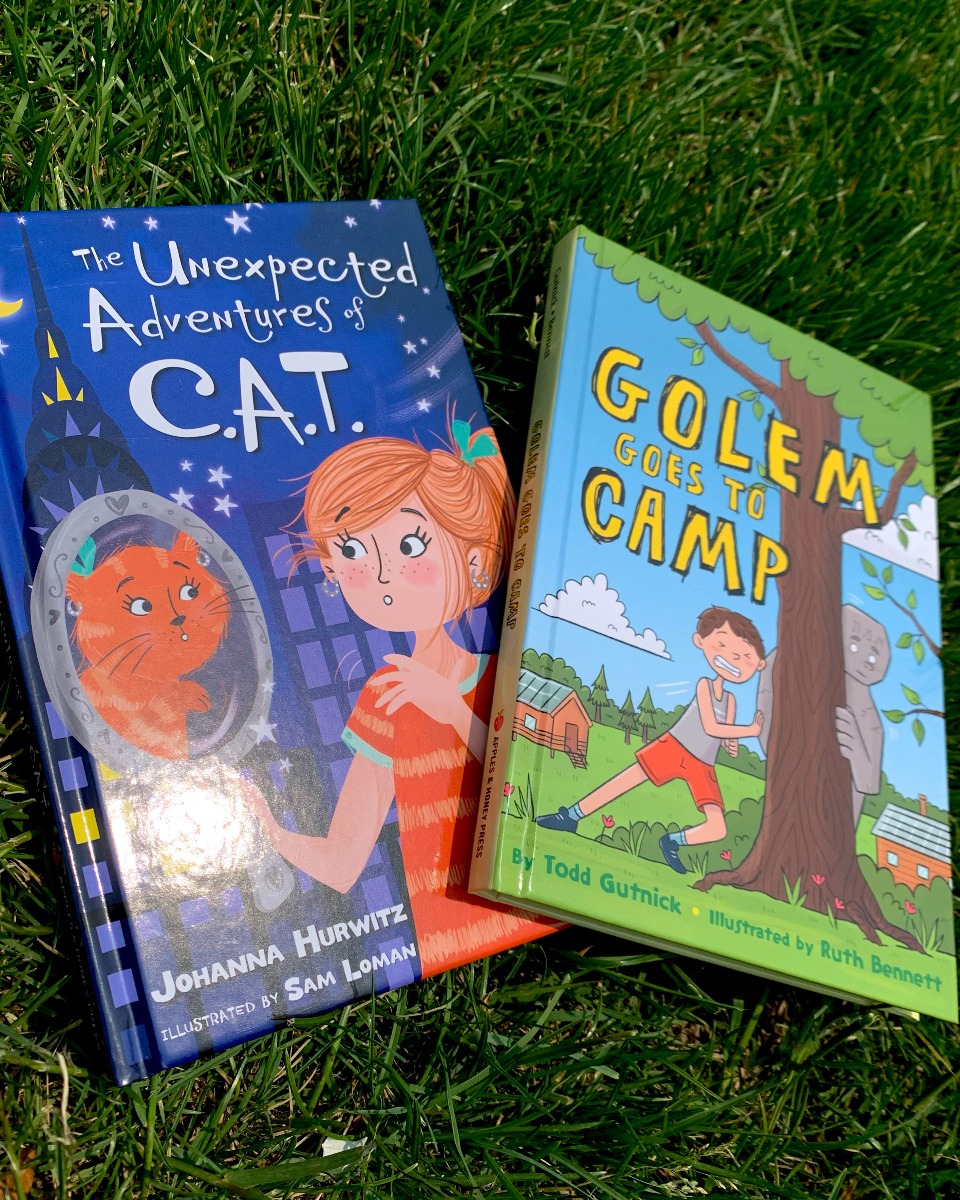 1 Fun Thing: Apples & Honey Press released its 100th book last month with two chapter books: Golem Goes to Camp, by Todd Gutnick, and The Unexpected Adventures of C.A.T. by Johanna Hurwitz. Released the same day, they tie for the honor of being #100.
The big picture: Created in 2015, Apples & Honey Press is one of the top publishers of Jewish children's literature in North America. The Fall 2023 season includes seven new picture books and two chapter books for early readers, all centering Jewish characters, Jewish stories, and Jewish values. And while Jewish holidays are an important area of focus for the imprint, many Apples & Honey Press books spotlight universal themes that speak to children (and parents) from any faith background.
Parent company Behrman House is an independent, third-generation family-owned publishing company now in its 102nd year, publishing non-fiction books for adults as well as educational materials for a variety of Jewish settings.
Apples & Honey Press books have been recognized by the Sydney Taylor awards committee, by the National Jewish Book award judges, by the Bank Street College of Education Best Children's Book List, and by the Junior Library Guild.
Along the way the imprint has been growing in its partnership with PJ Library. Apples & Honey Press titles have been featured as selections by PJ Library and PJ Our Way 74 times and counting.
What's next: The growth doesn't stop there. For 2024, the imprint expects to introduce another 25-30 books, including hardcover picture books, chapter books, and board books as well as paperback versions of its highly popular and awarding -winning Saralee Siegel series by Elana Rubinstein. The list will include books by beloved as well as brand new authors, including Leslie Kimmelman, Erica Lyons, Tammar Stein, Jane Yolen, Eric Kimmel, Barbara Diamond Goldin, Ann Koffsky, Tami Lehman-Wilzig, Pamela Moritz, David Sherrin, and more.
Apples & Honey Press will also bring the classic A Toad for Tuesday, by Russell Erickson, back into print in a newly revised edition just in time for its 50th anniversary.
Apples & Honey Press accepts both agented and unagented manuscripts for picture books, early chapter books, middle grade readers, and board books.
See our Award Winners HERE.
See our PJ Library Selections HERE.
See our list of Fall 2023 releases HERE.
See our submissions guidelines HERE.
Coming soon: how Apples & Honey Press books fit into your SEL curriculum