How Should We Memorialize the Holocaust?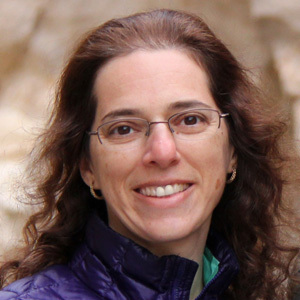 By Deborah Fripp
The Holocaust is in danger of being remembered as just another historical atrocity inflicted on the Jewish people. Traditionally, Yom HaShoah—Holocaust Remembrance Day—has been a time to listen to survivors. Soon, we will no longer be able to sit and listen to them tell their stories. It has, after all, been more than 70 years. Even the children of the survivors are grandparents.
As this fragile window of witness closes, we need a new way to relate to the Holocaust. If we want to ensure that this story does not fade into history as the survivors fade into memory, then we need a commemoration that does not require survivors. We need a community ritual for Yom HaShoah that endures beyond the memory of individuals. Creating a ritual for Yom HaShoah would allow the stories and lessons of that suffering to endure and to gain meaning for us and for future generations.
Create a new ritual for Yom HaShoah
The Passover seder is a good model for a Yom HaShoah ritual. The seder tells the story of our survival from a great tragedy—400 years of slavery. Every year we mourn the bitterness of the Egyptian slavery while celebrating our passage to freedom. The seder endures because it challenges each of us to see how the lessons of the Exodus relate to our own modern lives.
A Yom HaShoah ritual would tell the story of our survival from another great tragedy—the murder of millions of our people. As the seder does, a Yom HaShoah ritual could help us mourn our losses while celebrating our survival as a people. It could challenge us to relate the lessons of the Holocaust to our own modern lives.
We glimpse these lessons when we listen to survivors speak. Every story includes tragedy and loss. Almost every story also includes strength and help
We can take strength from the resilience of the victims and survivors to make the difficult journey through their memory and their tragedy, their joy and their sorrow. Even when enveloped by evil, many held on to their humanity and to their faith. They made do with what they had and never stopped celebrating their Judaism. And we can find inspiration and hope from those who stood up for others in the depths of the darkness, even at the risk of their own lives.
We can empower ourselves and our children to absorb the Holocaust's enduring lessons: Be vigilant against the rise of hatred in our communities. Stand up for ourselves and for each other. Treat everyone with kindness. Never give up on life and faith.
Creating an enduring ritual that weaves the individual stories into a tapestry of Jewish learning will ensure that the lessons of the Holocaust will survive to enrich Jewish life for us, for our children, and for future generations.
 Deborah Fripp is the president of Teach the Shoah and the Holocaust Programs Coordinator at Congregation Kol Ami in Flower Mound, Texas. She is the co-author of Light from the Darkness: A Ritual for Holocaust Remembrance, to be published by Behrman House in January 2020.
---
Don't forget to subscribe to our newsletter and connect with us on social media!