Supplement Chaverim B'Ivrit with New Workbooks and Audio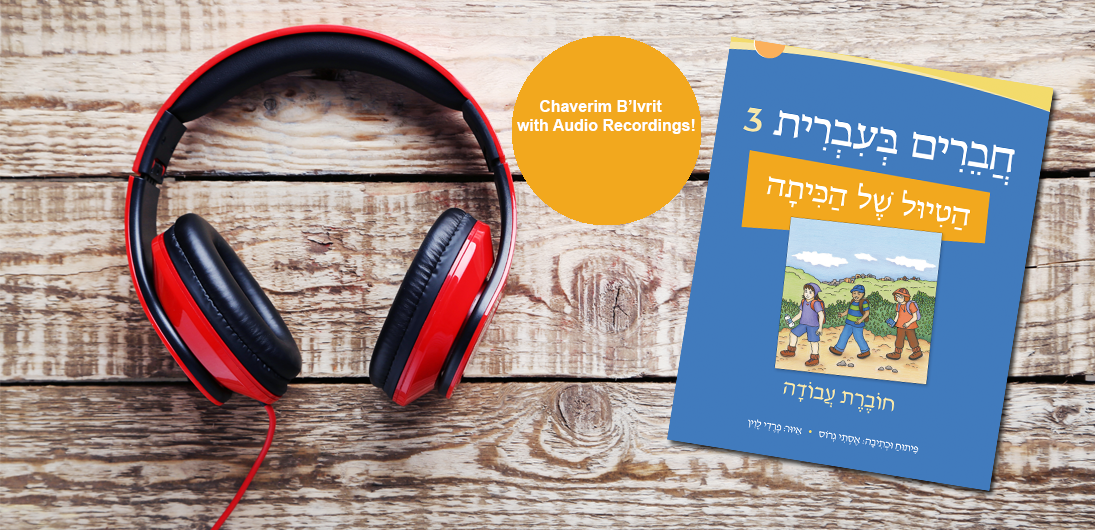 Users of the popular Chaverim B'Ivrit series will be pleased to know that we are releasing three brand new workbooks to accompany the series. Complementing y'chidot 3, 4, and 5, these workbooks written by master educator and Chaverim B'Ivrit practitioner Esty Gross reinforce key concepts, vocabulary, and grammar found in the corresponding texts.
Students will learn through group activities, writing exercises (such as composing Hebrew text messages), movement, and physical engagement. Opportunities for informal and formal assessment are available in all three workbooks.
Also available are corresponding teacher's guides, free and available for download. These guides offer detailed instructions, teaching suggestions, and ideas for a new and exciting teaching experience. To access your free teacher's guides, visit any of the new Chaverim B'Ivrit workbook product pages and click the 'resource' tab.
Don't forget! Chaverim B'Ivrit downloadable audio recordings for y'chidot 1-8 are now available . The narratives, dialogues, song lyrics, and biblical quotes are read aloud by fluent readers of all ages to help build listening skills and comprehension. 
Looking to learn more about using Chaverim B'Ivrit in your classroom? Contact us today to schedule a 15-minute consultation and see if this program is right for you.
---
Don't forget to subscribe to our newsletter and connect with us on social media!