Supplement Chaverim B'Ivrit with New Workbooks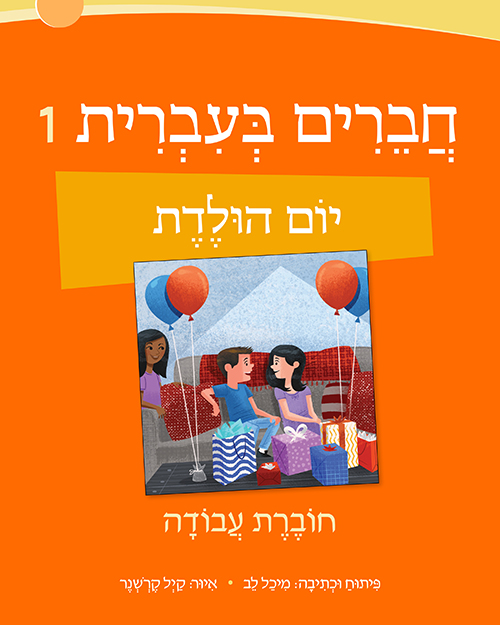 The popular Chaverim B'Ivrit series has just expanded. Two new workbooks are now available to complement volumes 1 and 2.
Written by master educator, independent Hebrew consultant, and author of Chaverim B'Ivrit App, Michal Lev, the workbooks explicitly target practice of key concepts, vocabulary, and grammar. Scaffolded exercises prepare learners to apply their new Hebrew skills and knowledge in real-life contexts and functions.
Each workbook is 32 pages and promotes higher order, expansive critical thinking skills. For example, in Chaverim B'Ivrit 2 Workbook students imagine that a visitor from Israel comes to their class. They are asked to think of interesting questions they would like to ask the visitor, and to create a dialogue.
Students connect with one another as they work and play games together in pairs and small groups—whether in person or on video conference in breakout rooms. Student-to-student interactions are built into many of the activities such as planning and acting out skits together.
Movement-based learning is integrated throughout the workbooks. Fun, out-of-your-seat activities encourage physical engagement and help many to retain new knowledge. In Chaverim B'Ivrit 1 Workbook, for example, learners conjugate verbs as they play a game of Go Fish. In Workbook 2, several words are displayed on a wall and learners walk to the word they think best completes a sentence.
A Teacher's Guide is conveniently included in the back of each workbook.
Chaverim B'Ivrit 1 Workbook is available here.
Chaverim B'Ivrit 2 Workbook is available here.
Want to know more about using Chaverim B'Ivrit in your classroom? Contact us today to schedule a 15-minute consultation and see if this program is right for you.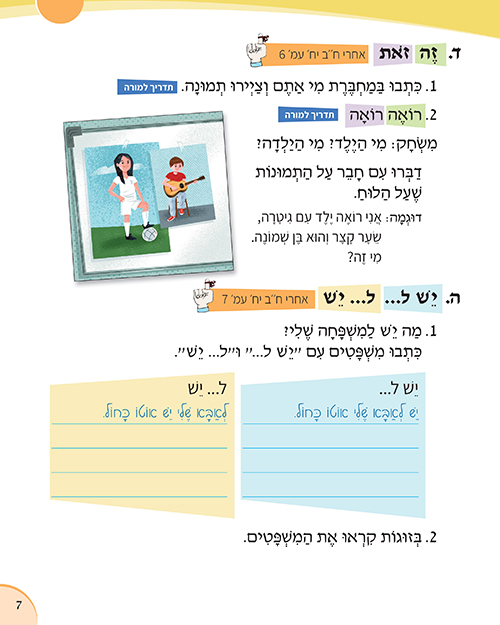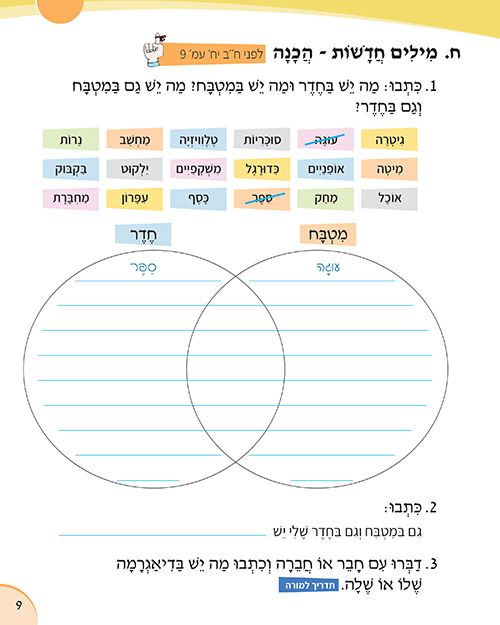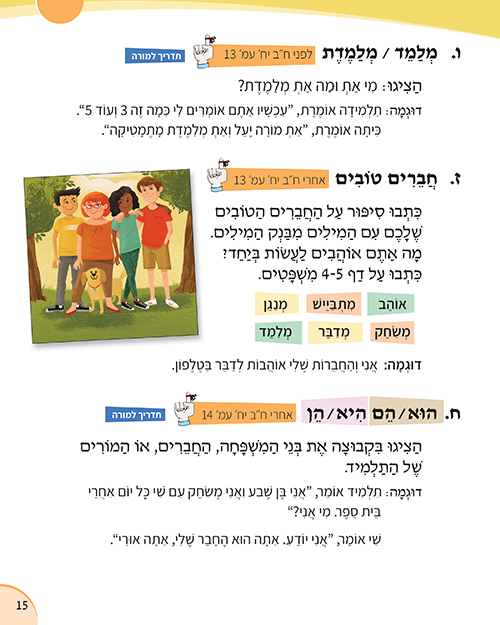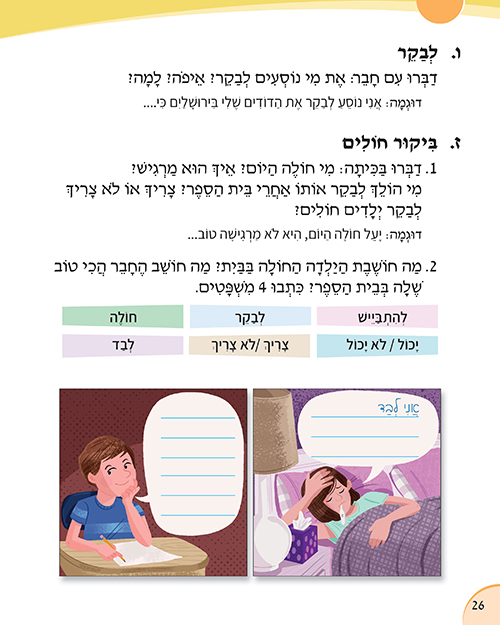 ---
Keep up with the latest information by subscribing to our newsletter and connect with us on social media!