Teacher Buy-In and Curriculum Change: A Case Study in Thoughtful Planning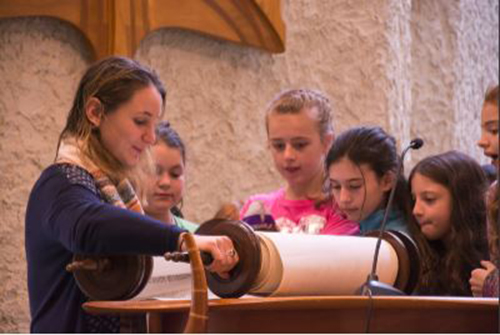 One of the ways Temple Sinai in Atlanta meets the needs of its 3rd-6th grade students is by offering different options for learning Hebrew. About half the students learn in chavura, small groups that meet outside of the traditional classroom, whether in someone's home or at a local elementary school, with a Temple Sinai teacher leading them.
The other students opt for Hebrew learning in either the traditional brick-and-mortar setting or one-to-one tutoring.
Benefits of such an approach include opportunities to build community and customize learning a bit for students in the large school. Students all learn the same material, but in different places.
Emily Cohen, the temple's director of youth education, says that reconsidering options for where students learn Hebrew has prompted a shift in thinking about how and why to teach Hebrew.
"We are trying to create a culture where Hebrew and prayer are part of being a Jewish adult, not just for the sake of having a bnai mitzvah," Cohen says. "We realized that we needed to focus on decoding and reading comfortably and also on the meaning."
Which led her to Hebrew in Harmony, Behrman House's new music-based prayer that engages students to make meaning of the prayers through activities such as journaling, mindfulness, art, movement, and of course, music featuring some of today's top Jewish musicians.
Until now, Temple Sinai's 4th graders have been using prayer packets with simple Hebrew and English, and teachers add in lessons to help students understand the meaning behind the prayers.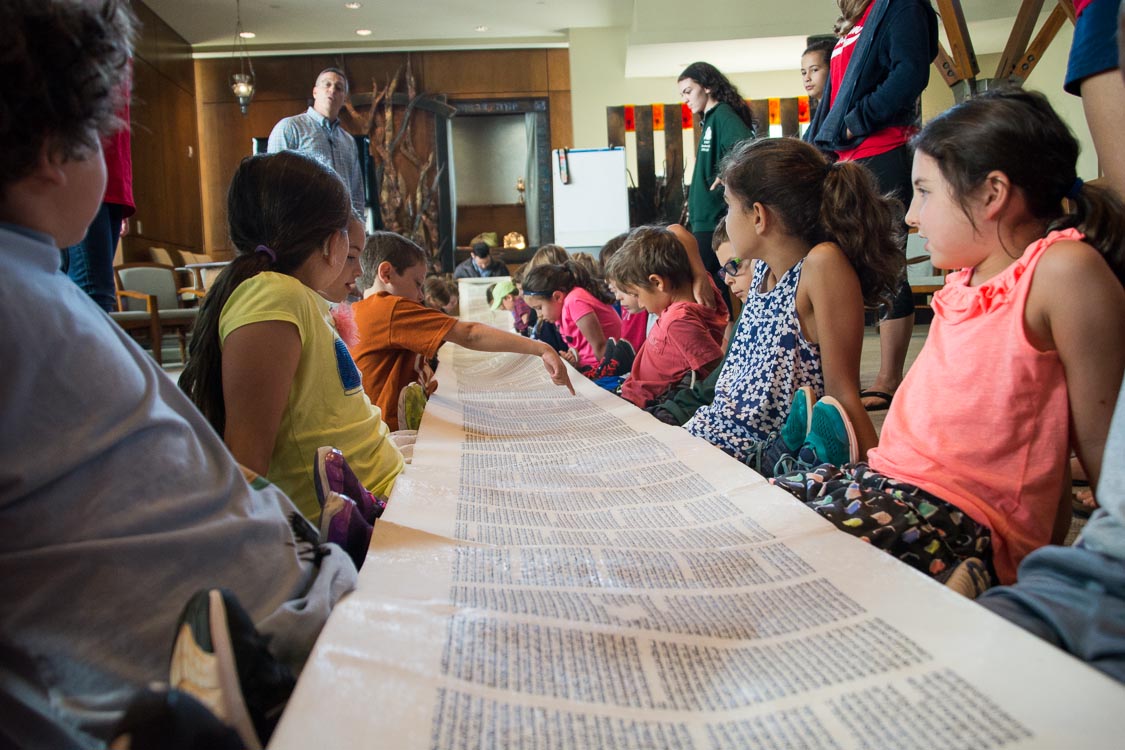 "What we like about Hebrew in Harmony is that it gets at the big ideas. It's important to know the root of Barchu, but it's equally important to understand the concept behind it like why we need a minyan and what is kavanah," Cohen says. "Hebrew in Harmony is a holistic approach to prayer learning, and we appreciate how it helps create consistency across the grades."
Finding a curriculum to meet Temple Sinai's need for consistency and deep content was just the beginning. Cohen and the temple's director of education, Marisa Kaiser, know that successfully implementing a new program requires careful planning and buy-in from the teachers who will actually be tasked with using the materials.
They took several steps, each key to the planning process:
1.    Take your time. Once they found a curriculum they liked, the Temple Sinai educators didn't rush to put it in place right away. They learned more about it, and considered how to best use the program at their school beginning this coming fall– a full year after settling on the curriculum. They had a few private tutoring students test out Hebrew in Harmony last fall, in particular, an auditory learner for whom the program worked very well.
2.    Get buy-in from the beginning. Cohen introduced the program to the teachers by running a sample lesson with 3rd-6th grade teachers. Rather than start with the Powerpoint describing the program, Cohen insisted on modeling a lesson first to develop confidence with the program and to make it feel like an organic team effort from the get-go.
"We are moving away from frontal teaching and I thought it was important to model," Cohen says. "I wanted them to experience it and catch the wave that way. Then I went into the theory behind it."
(Behrman House sent Temple Sinai a Powerpoint presentation for Cohen to show her teachers. We can do the same for you. Contact Terry Kaye for more information.)
3.    Experiment. Cohen wanted to give her teachers time to figure out how best to use Hebrew in Harmonyand "be part of the process." They had already decided to try it out this semester but didn't know how: which grades would still use prayer packets; should they use the digital component of Hebrew in Harmony in class or have parents do it at home; would they use the student booklets at home or in school.
"We wanted our teachers to be comfortable with it. Our teachers run the gamut of styles and experience, and we knew they'd have good insight and questions, all of which help us figure it out together," Cohen says.
4.    Reflect and refine, then roll out. Temple Sinai plans to begin using Hebrew in Harmony this spring as a support to the prayer packets the teachers and students already know. They have also started using pieces of the digital component in class to get acclimated to the program. Throughout this pilot period, teachers and administrators will have built-in time for reflection about strategies and sharing ideas. By training and working through the details now, when they roll out Hebrew in Harmony this fall for grades 3-6, Temple Sinai will be ready to jump right in.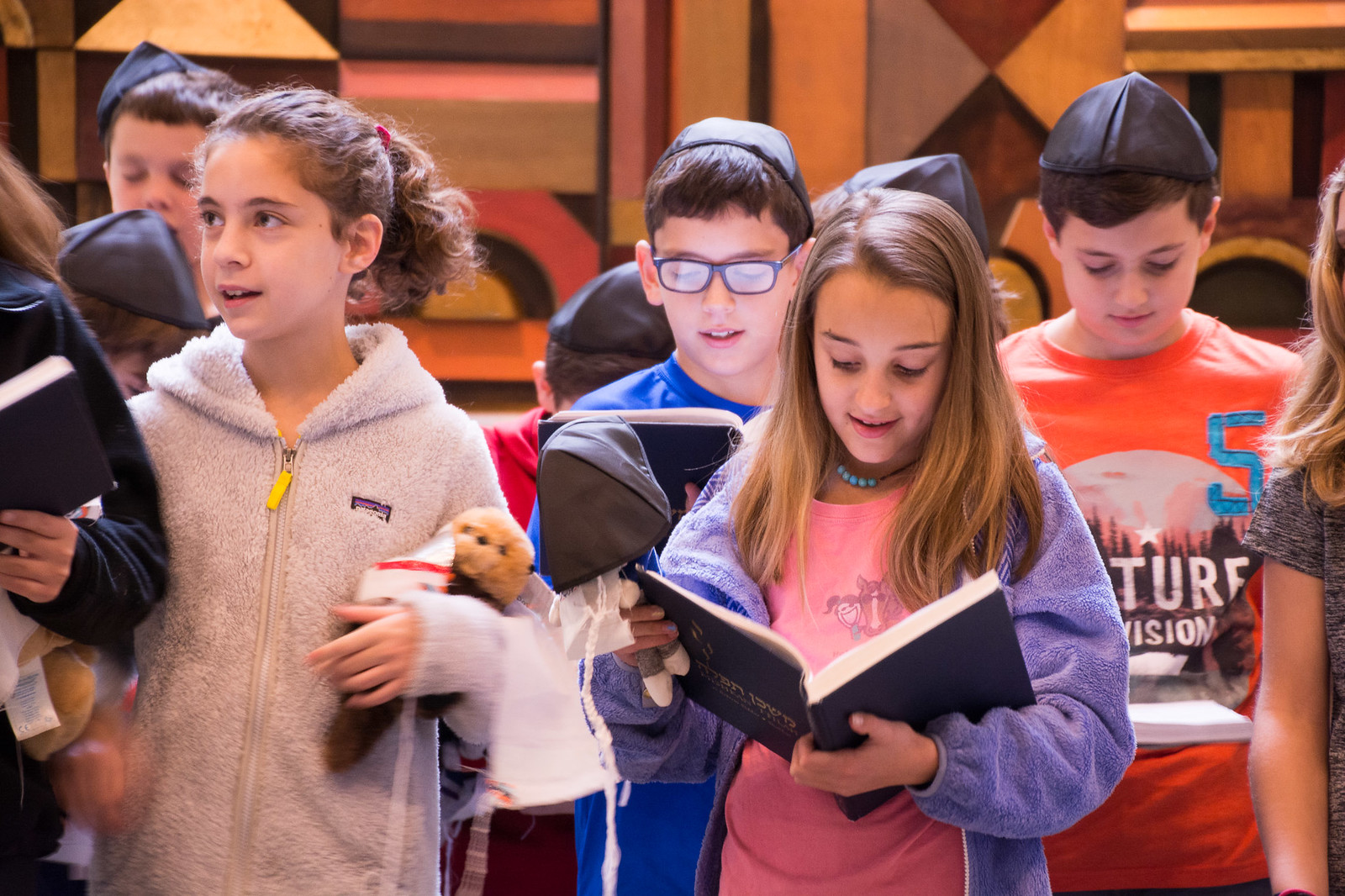 To learn more about Hebrew in Harmony, click here.