The Confidence to Teach Israel, Delivered to Your Door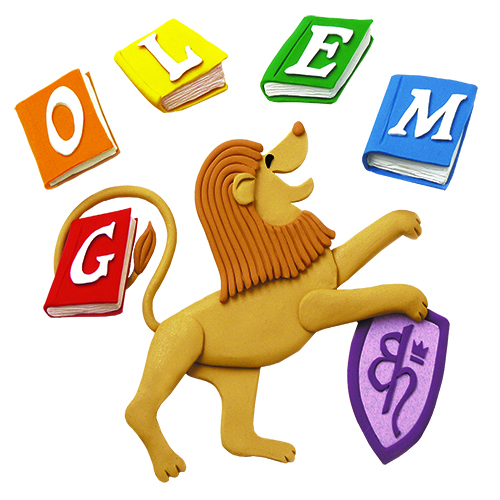 Our April Golem package is on its way! This second package of 2019 contains exciting new materials on the complexities and nuances of Israel and the Let's Discover the Holidays series, newly revised and refreshed. It also offers an overview of our available and forthcoming children's books from our Apples & Honey Press imprint. Here's a preview of what's inside the box. (Click the images below to enlarge.)
Our popular Let's Discover the Holidays series has been updated with all new photos and content. Each of our Let's Discover the Holidays folders now includes fresh and inclusive photographs, vibrant and colorful illustrations, and multisensory activities such as movement and moments of mindfulness.
   Contents:
Let's Discover the Fall Holidays

Let's Discover the Spring Holidays

Folder One: The Jewish Holidays

Folder Two: Rosh Hashanah

Folder Three: Yom Kippur

Folder Four: Sukkot

Folder Five: Simchat Torah

Folder Six: The Story of Shabbat

Folder Seven: The Story of Hanukkah

Folder Eight: Celebrating Hanukkah

Folder One: Tu BiShevat

Folder Two: The Story of Purim

Folder Three: Celebrating Purim

Folder Four: The Story of Passover

Folder Five: Celebrating Passover

Folder Six: Yom Ha'atzma'ut

Folder Seven: Celebrating Shabbat

Folder Eight: Shavuot
Let's Discover the Holidays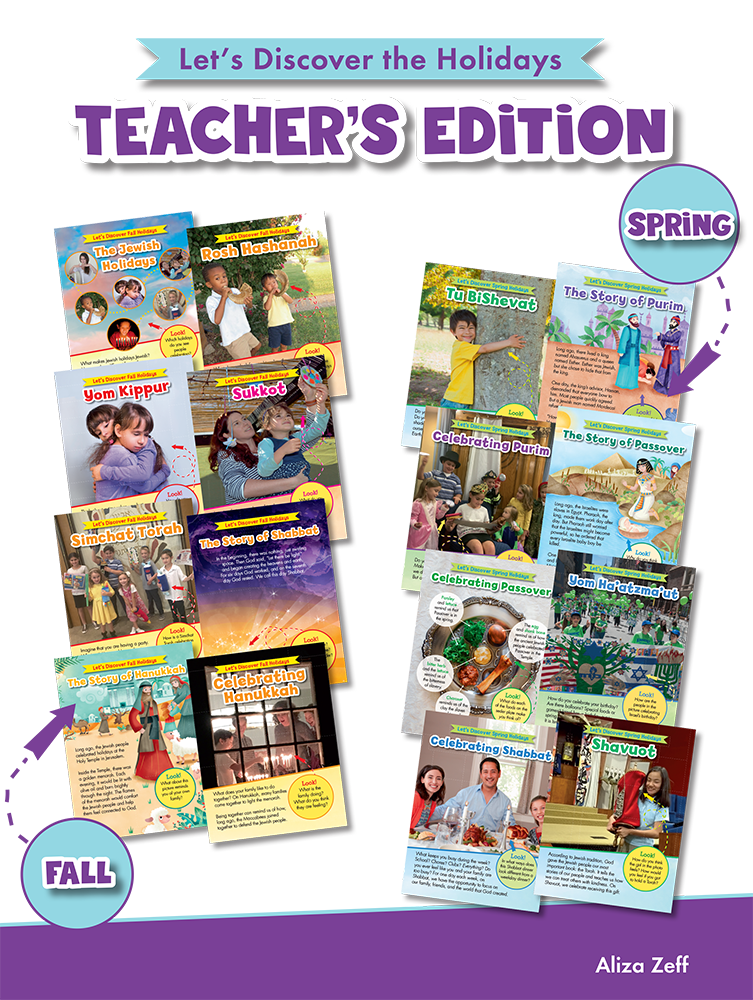 Teacher's Edition
Each section of this companion teacher's edition includes lesson objectives, Big Ideas, and additional activities to extend the learning. Each folder of the Let's Discover the Holidays series is reproduced for easy access.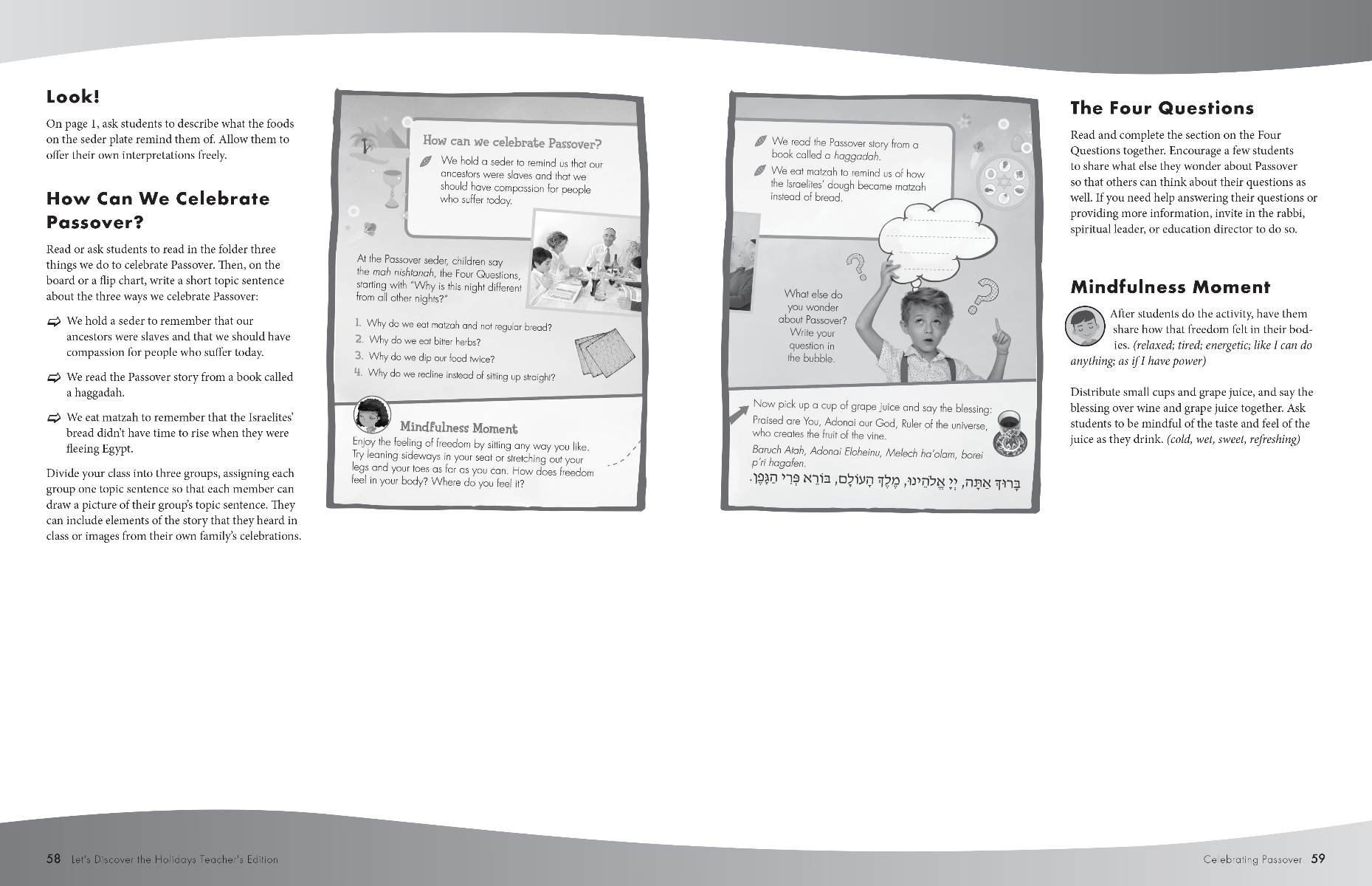 How do we celebrate Israel's place in the world – its innovation, its food, its entertainment – while still navigating the complexities? The first of its kind, Israel…It's Complicated was developed in close consultation with today's top Israel educators to provide both an overview of the Jewish historical connection to the land and a portrait of today's modern Israeli culture. This text, through primary documents, real quotes from real people, vivid contemporary photos, and relevant activities, also embraces the intricacies while leaving learners with a deep understanding of the unique, multifaceted place that is Israel today.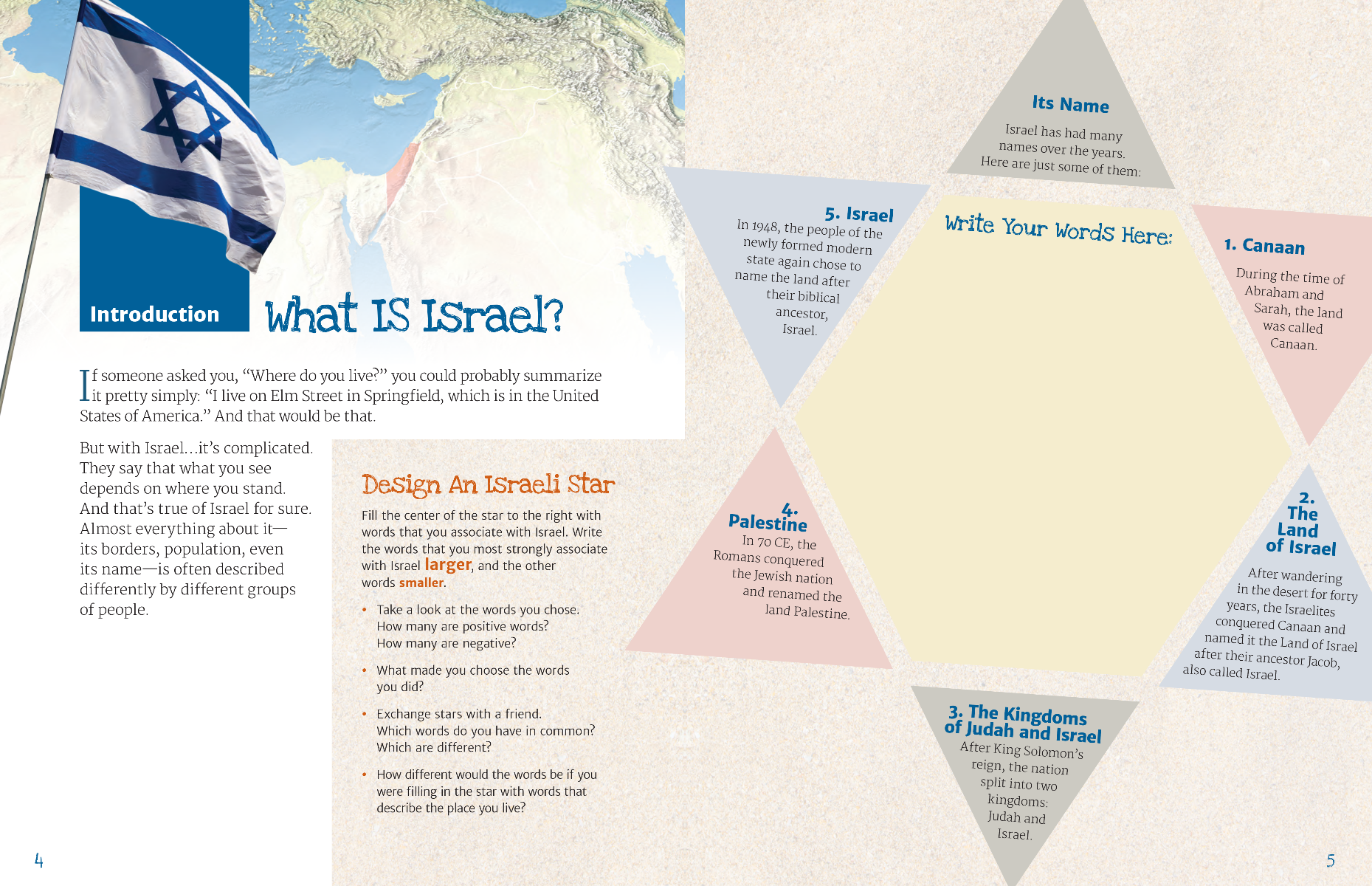 Israel…It's Complicated Teacher Resource Guide
Get a sneak peek of our Israel...It's Complicated Teacher Resource Guide, to be released in May. With 23 lesson plans, primary source documents, news articles, ready-to-use activities, directions, strategies, and words to know, this teacher resource guide is the perfect companion to lead your students to further understanding the complexities of Israel.
Apples & Honey Press Spring 2019 Brochure
Discover the possibilities from Apples & Honey Press, a collection of nearly 50 books — growing seasonally — that contains engaging stories spanning over a variety of subjects. Our children's books are appropriate for preschool-aged children through preteens and cover topics such as Jewish holidays, retellings from the Bible, adventures from Israel, and powerful historical tales of Jews throughout time. How can you fit storytime into your classroom?
Combined with our first package shipped in January, the 2019 Golem materials now have a value of $113.75. At $99 per year and with free shipping, Golem remains the best and most affordable way to preview materials for your Judaic and Hebrew classroom.
Not yet a Golem member? Click here for more details and to subscribe. If you subscribe today, we'll send not only the next package but also any packages missed in 2019.
Golem Express Plan terms: $99 for the calendar year, billed at time of first shipment. Additional shipments for the year at no additional charge. Free shipping on all Golem materials. Golem materials are not returnable, but make a valuable addition to your reference library. For those who join mid-year, your first shipment will include all materials previously released for the year. Golem membership fee not refundable.
---
Don't forget to subscribe to our newsletter and connect with us on social media!