Behrman House, Apples & Honey Press Announce New Distribution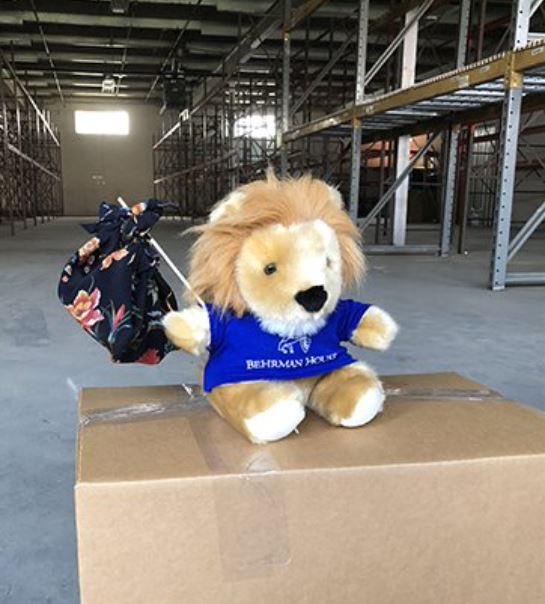 Behrman House Signs with Two Rivers Distribution
Agreement also includes trade distribution for Apples & Honey Press imprint as well as direct fulfillment to serve Behrman House educational customers
Behrman House and Two Rivers Distribution, an Ingram brand, announced that Two Rivers will now handle worldwide trade distribution for Behrman House and its children's book imprint, Apples & Honey Press, effective immediately.
In addition, Ingram's warehousing operation in Jackson, TN will handle all direct fulfillment to Behrman House's education and online customers.
"We are excited to partner with Two Rivers to help us expand and to ensure that our books are as widely available as possible. It's a great way to enter our 101st year," said David Behrman, President of Behrman House.
"It's been so much fun getting to know the team at Behrman House" said Nick Parker, Director of Two Rivers Distribution, "we look forward to bringing their fantastic books to an even larger audience in the United States and international markets, and we can't wait for this partnership to begin."
Behrman House is the largest North American publisher of books for Jewish religious schools and its adult trade division has released successful adult trade titles including As a Driven Leaf, by Rabbi Milton Steinberg as well as National Book Award finalists Wise Aging, by Rabbi Rachel Cowan and Dr. Linda Thal, and Getting Good at Getting Older, by Richard Siegel and Rabbi Laura Geller. In 2015 Behrman House took on the educational publishing titles of the Union for Reform Judaism.
Apples & Honey Press, the children's book imprint created in 2015, publishes a wide array of picture books, early chapter books, and middle grade books with Jewish themes, including I Am the Tree of Life, My Jewish Yoga Book, by Rabbi Mychal Copeland, a 2021 Sydney Taylor Honor Book; Hanukkah Cookies with Sprinkles, by David Adler, a Sydney Taylor Notable Book; and Once Upon an Apple Cake, by Elana Rubinstein, a National Jewish Book Award Finalist.
A New York based book distributor, Two Rivers is home to high-profile consumer brands and entrepreneurial publishers. A part of Ingram Content Group, Two Rivers' clients include Harvard Business Review Press, Presbyterian Publishing Corporation, The New Press and Godine. Ingram Content Group is a part of Ingram Industries Inc. and includes Ingram Book Group LLC, Ingram Publisher Services LLC, Lightning Source LLC, VitalSource Technologies LLC, Ingram Library Services LLC, and Tennessee Book Company LLC.