Executive Editor Dena Neusner Celebrates Milestone Anniversary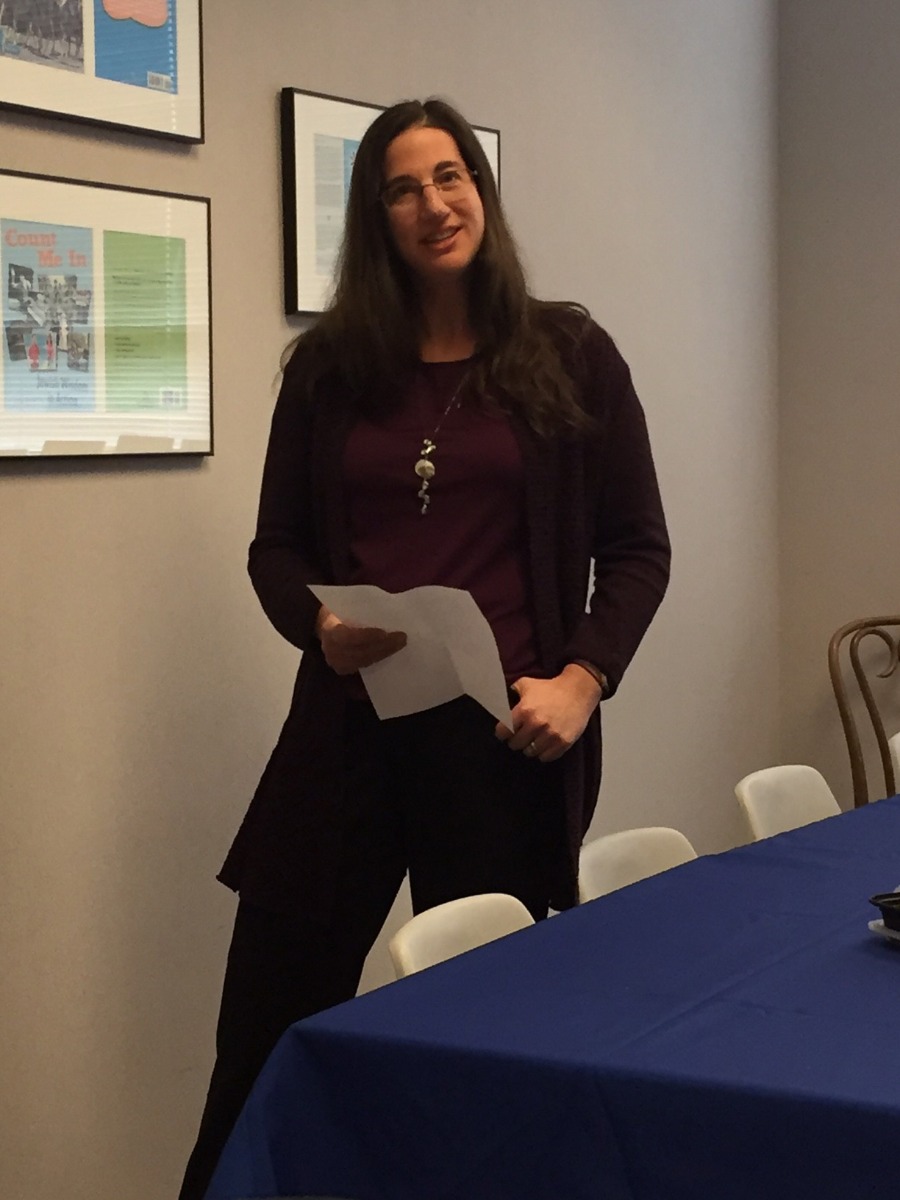 Dena Neusner, executive editor at Behrman House and Apples & Honey Press, celebrated her 10th anniversary this week. Neusner has worked on dozens of books in her decade at Behrman House, as well as spearheaded the formation of the Apples & Honey Press imprint more than three years ago. At a celebratory lunch, she shared a few reflections on her decade at Behrman House:
Ten years ago, I was working on books about John Deere tractors and combines and backhoes and excavators [at Parachute Press]. They were fun, but I was wondering, does the world really need another tractor book? So after the obligatory 500 or so Behrman House interviews, I convinced the folks here to hire me.
I've learned a lot at Behrman House over the years. I've learned:
- That publishing books that have a mission to make the world a better place is a pretty great way to spend the day… and no, the world doesn't need another tractor book.
- That I could edit a haggadah, which was pretty intimidating the first time. And now I can't seem to stop acquiring and editing haggadahs.
- That I could stand up and speak in front of a group and not actually, literally burst into flames and die from it.
- Some pretty cool wisdom, such as: third-way thinking, FTSOW (for the sake of what), and  "if it was easy, everyone would do it"
I learned that seders can be simple [Simply Seder, edited by Dena], that t'filah could be made meaningful [Making T'filah Meaningful, edited by Dena], that I hope to age wisely but just not yet [Wise Aging, overseen by Dena], and this winter I even got to experience modern Israel [Experience Modern Israel, edited by Dena].
And finally, I learned that the House of Behr is made up of an amazing group of inspiring, dedicated, energizing, creative people and I am thrilled to call you all my colleagues, mentors, and friends.
Congrats Dena!