Hebrew Choice and Possibilities: Getting Serious about Decoding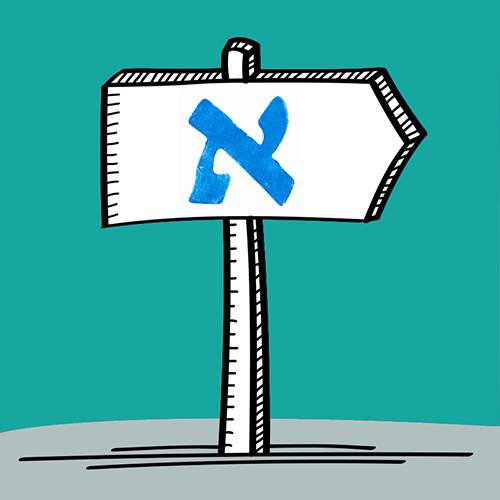 This is the third in a series of articles exploring the diversity of Hebrew learning strategies at congregational schools.
Imagine there's a seder and a room full of people wait expectantly for a young child to read the Four Questions. How this turns out, of course, depends largely on whether the child knows the Hebrew.
"We recognize that Hebrew is the key to a successful congregational school," says Jennifer Stern Granowitz, Director of the Congregational School at Park Avenue Synagogue, a large Conservative school in New York City with 470 students in grades K-7.
"It is of course important to teach values and community building and Judaics content, but if there isn't a strong Hebrew backbone, the rest of it doesn't matter much when it's time to say the Hanukkah blessings or read the haggadah with your family," she says.
In North America today, for better or worse, most Jews experience Judaism through holidays and prayers. And students need the Hebrew tools to access those experiences.
As part of a Congregational School visioning process, educators at Park Avenue Synagogue last year revisited their Hebrew program. Until then, Hebrew decoding and reading was not taught until fifth grade. The professional education team felt that "waiting until fifth grade to decode just didn't work" for their students, and many focus groups with parents confirmed their sense.
As a result of that visioning process, the school adjusted its Hebrew program to begin decoding and reading tefillot in younger grades, along with its continued emphasis on the less tangible goal of language affinity.
This year the school started small-group Hebrew instruction in grade 3. Students use Shalom Uvrachah Primer Express in small groups, with whole classes breaking into different parts of the room, each with a teacher, for more individualized learning.
In grades 4-6, students use either Shalom Uvrachah Primer Express or Shalom Hebrew through in half-hour  small-group tutoring, in addition to about half-hour weekday t'filah learning using Hebrew in Harmony.
"We really felt it was important for kids to have a solid two years of Hebrew before they begin studying for their bar or bat mitzvah in the middle of sixth grade," Granowitz says.
Most students live in walking distance from the school, so the Hebrew tutoring happens onsite, with no more than four students per teacher. "Learning Hebrew in person with your tutor builds community and a partnership that we find really valuable," Granowitz says.
The system works for them, she says, partly because the student population "is very good at being students." Her students like the framework of using a book and the sense of accomplishment as each chapter is completed.  
"Giving kids a book to follow with their teacher gives them sense of progress," Granowitz says. "Plus, we believe there needs to be a formal framework for language learning. Of course, learning should be fun, and it shouldn't be arduous, but the truth is that there are elements of language learning that are eat-your-spinach moments. You need to spend the time to acquire the skill."
---
Don't forget to subscribe to our newsletter and connect with us on social media!