How Dr. Ruth Westheimer's Life of Reinvention is Retold in a Graphic Novel Called Roller-Coaster Grandma
Posted:
December 28, 2017
|
|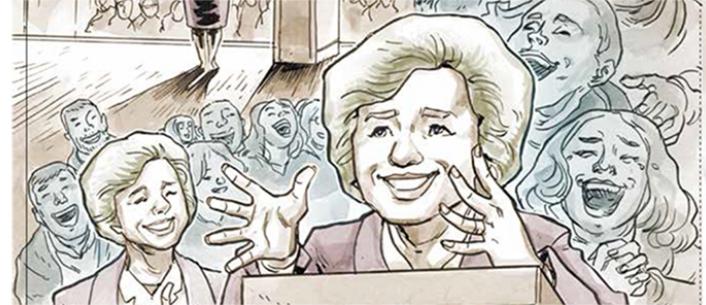 "Embrace change—use your imagination to reinvent yourself."
This was the message Dr. Ruth Westheimer delivered at the 2017 conference of the Association of Jewish Libraries. She described her life of reinvention, beginning with her escape from Nazi-occupied Germany on a Kindertransport to a children's home in Switzerland, and continuing with sniper training with the Haganah ("I could put five bullets in the center of the target, and take apart a gun and put it back together again in the dark with my eyes closed!).
Her reinvention continued after she was severely wounded and worked for six months to relearn how to walk. She moved to France, studied at the Sorbonne, immigrated to the U.S., continued her schooling, and eventually landed on the cover of People magazine as a relationship therapist known for straight talk through a thick accent.
At age 89, Dr. Ruth is energetic and eager to reach young people with her message of resilience and reinvention in a forthcoming graphic novel for 8-12 year-olds based on her life. "I've written 40 books but I never thought I'd be the author of what looks to me like a giant comic book!" she said. "Thinking about a new population that I am going to talk to makes me grow half an inch," crowed the diminutive author, who stands just 4'10".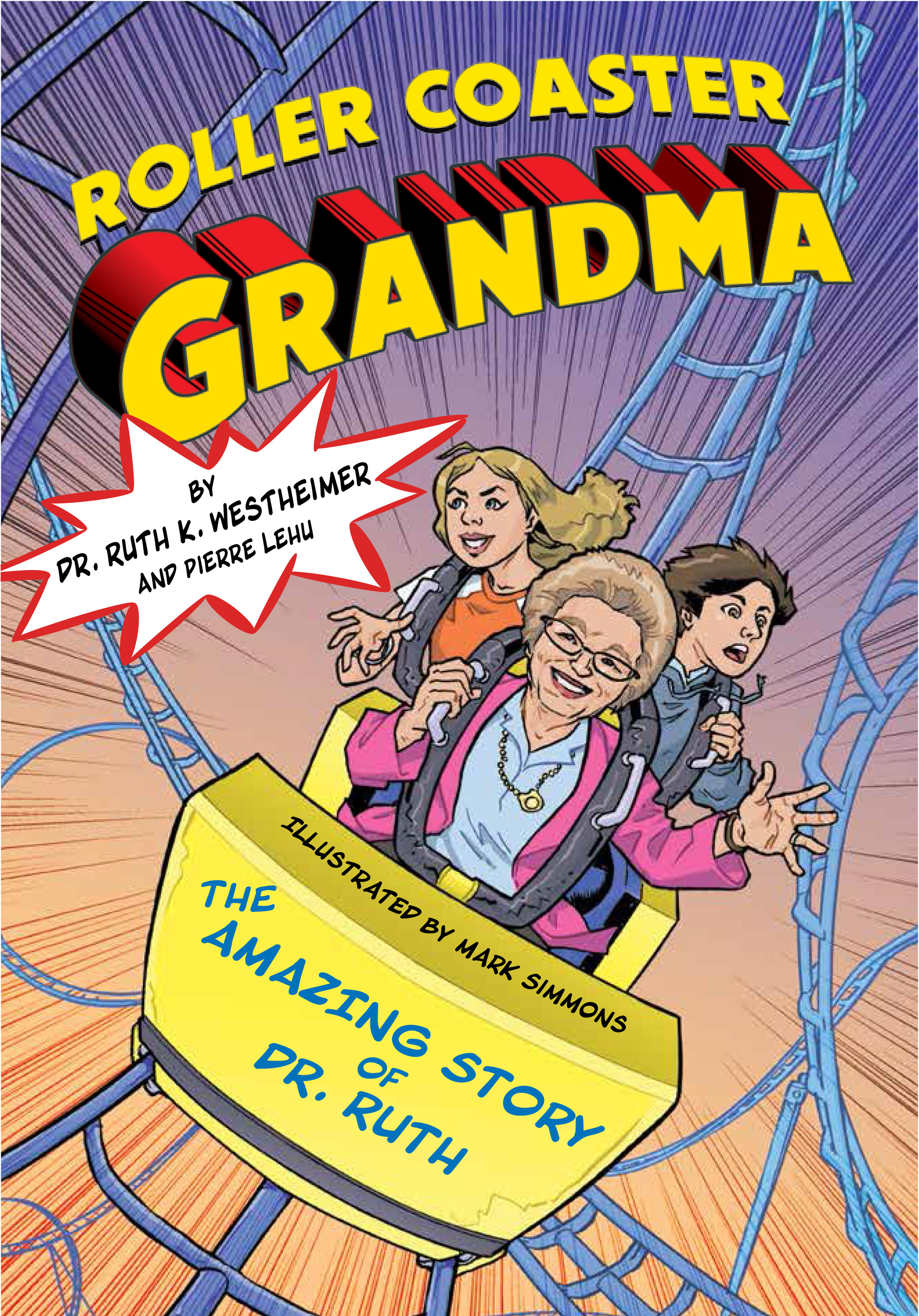 Due out in early 2018 from the Apples & Honey Press imprint of Behrman House and Gefen Publishing, Roller-Coaster Grandma: The Amazing Story of Dr. Ruth is a joint project with Dr. Westheimer's long-time collaborator Pierre Lehu, illustrated by talented graphic artist Mark Simmons.
"Life poses many threats to our happiness," Dr. Ruth cautioned her audience. "One hidden danger to a happy life is boredom."
With a colorful new project in a modern medium that's new for her, Dr. Ruth seems far from succumbing to boredom. And she still has lots of relationship advice: "Stay away from boring people—unless it's your mother-in-law."
Roller-Coaster Grandma can be pre-ordered on Amazon.