When to Expect Your Order
When to Expect Your Order
Posted:
December 28, 2017
|
|
Orders are now shipping from a new location - Alpharetta, Georgia, our new state-of-the-art warehouse and fulfillment center. (Returns will also be directed there, and we'll provide return instructions with every order.)
Depending on your location, ship-time may change by a day. Here's a map to detemine when to expect your order when it is shipped by regular UPS Ground shipping.
Please remember to ADD one business day to process your order to calculate when you can expect to receive it. These are estimates, not guarantees. If you need an item on a specific day, you may need to request expedited shipping, which has an extra charge.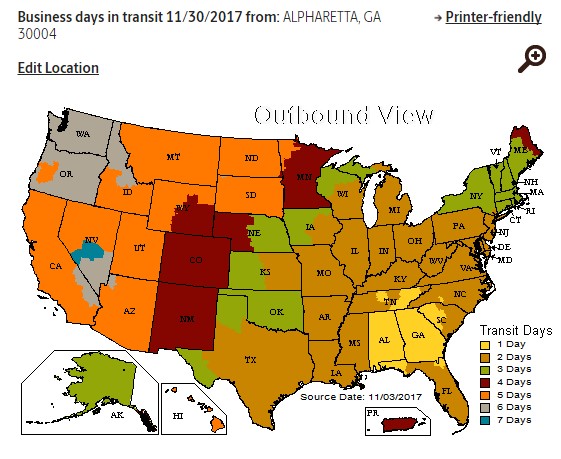 As always, our Customer Support team is ready to help you with this transition. Call us at 800-221-2755 or email us for help.