Six Tips for Making the Most of Hebrew Learning Time This Spring
Posted:
December 28, 2017
|
|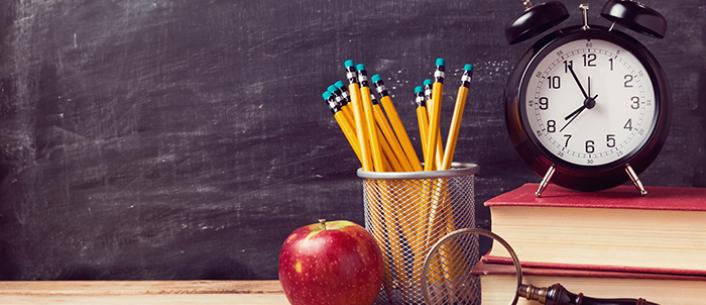 Spring is a productive learning time. With six weeks left before Passover, here are six tips for making the most of this core learning time with resources designed specifically to reinforce Hebrew skills.
1-Incorporate some quick skill drills.
Whatever your regular Hebrew program, you can begin any lesson with a quick "reading workout" using the Ten-Minute Hebrew Reader to refreshing reading skills at any level. Game-like drills help students exercise their reading muscles - they'll play soccer, lift weights, and run relay races - without ever leaving the page. And our completely revised version will be available in April. For those learning prayers and blessings, incorporate games, puzzles, and activities from the Kol Yisrael Funbook or one of the Hineni workbooks into small group and hevruta pairings. Build in a little friendly competition to build a bit of buzz.
2-Identify and address reading problems now.
Formative assessment is a powerful took at this time of year. A quick diagnostic moment can help you identify specific letters and words that learner find confusing now, while you still have time to address them.
Hebrew Reading Assessment can help you identify specific student challenges with decoding at every level, with any Hebrew language program. Written specifically for assessing students' accuracy and fluency in decoding, Hebrew Reading Assessment includes 25 assessment pages divided into six sections. Each section includes an introduction providing guidance on how to assess that specific area of decoding. Hebrew Reading Assessment is also very useful as you get closer to the end of the school year and want to plan for placement in the fall.
The Diagnostic Hebrew Reading Test is another powerful took that can help you both identify and remediate Hebrew reading problems for those learners who have already learned the Hebrew letters and vowels, and includes help to correct common reading errors. Download free sample pages from the Diagnostic Hebrew Reading Test.
3-Offer online practice.
We know that just five minutes a day—or even ten minutes twice or more per week—in addition to your regular learning time can make a big difference in Hebrew reading skills. You can provide a variety of ways to help learners get the specific practice they need. Our resources can help you meet students where they are in their Hebrew, and ensure they succeed in reaching the next level of your program.
For new decoders, send a link to our free digital practice space on behrmanhouse.com/PlayLearn. Free and simple to use, it lets learners listen and repeat as they learn to discriminate among the Hebrew letters and blend them into syllables and words.
For learners on the go, the Shalom Hebrew OLC App is a digital primer that provides fun - and portable - language practice anywhere, anytime, and works on most devices.
For those practicing prayers and blessings, send a link to behrmanhouse.com/PlayLearn for free online practice of more than 40 prayers and blessings on a laptop. Those with an iPad can download Batya's Bubbles, a free app with 12 prayers and blessings for practice. Learners can record themselves, and play the recording on iTunes or email it to a teacher.
4-Do it to music.
Whatever you use for core Hebrew, you can add in a module from our new Hebrew in Harmony series as a way to change things up by focusing on Hebrew through music, using songs from today's favorite Jewish musicians. Try Mah Nishtanah in preparation for Passover, or work on the Sh'ma. Choose from among 15 available prayers and blessings (more coming next year). The music for Hebrew in Harmony is available free for a limited time. Find out more, and try the music free here.
5-Change it up.
Is your program more based in modern Hebrew? You can also help learners keep prayer skills sharp by adding reading practice sessions using the Prayer Companions for Shalom Ivrit.
6- Add a little modern Hebrew to the mix.
Learners who have been focused on prayer for 4th and 5th grade may enjoy a few light-hearted sessions that incorporate some everyday use modern Hebrew vocabulary and simple grammar. Ulpan Alef and Ulpan Bet folders use humorous cartoons to introduce basic greetings, food, family, time, colors as they gently increase the challenge in reading exercises and activities. (Posters are also available)
6th and 7th graders may appreciate a change of pace with Hebrew dialogues focused on teens in Israel with Let's Talk and Let's Talk Now. An audio CD lets them hear the conversations they are trying to emulate.