How to Choose the Right Hebrew Materials for Your Needs
Posted:
December 28, 2017
|
Looking to go in a new direction with your Hebrew program? Now's the time to start thinking about the upcoming year. We've rounded up our most popular Hebrew products to ensure your most successful school year. 
Start with our How to Choose Hebrew Learning Materials page
Head into your Hebrew planning with confidence. Visit our How to Choose Hebrew Learning Materials page to get started. Whether you're looking for a pre-primer, a primer, or a Hebrew series to guide your students, this page is a valuable resource that will lead you in the right direction.

Need a primer for decoding?
Alef Bet Quest (Grades 3-4)
Students can learn Hebrew and go on a digital adventure in this multimedia Hebrew primer. Paired with our Online Learning Center or an interactive CD, students can learn beginner Hebrew and make their way to fluency.
Shalom Uvrachah: Choose from the Shalom Uvrachah series PLUS Shalom Hebrew Digital for a fully rounded print and digital learning experience. After Shalom Uvrachah, students are ready for level 1 of ANY Hebrew program.
Shalom Uvrachah - Print or Script (Grades 2-6)
Teach students decoding in either print or script. Shalom Uvrachah includes 25 lessons that introduce key cultural words and concepts. This text pairs well with our Shalom Hebrew app.
Shalom Uvrachah Primer Express (Grades 2-6)
Short on time? Shalom Uvrachah: Primer Express is ideal for programs that meet once a week. In just 96 pages, students will finish the primer faster and be ready for level 1 of any Hebrew program upon completion.
Shalom Hebrew (Grades 4-Adult)
Shalom Hebrew is designed for older students looking to catch up in their Hebrew education. Prepare preteens for b'nai mitzvah - no matter when they join your program.
Shalom Hebrew Digital (Grades 4-Adult)
Shalom Hebrew Digital is an online primer that supports any version of Shalom Uvrachah. Usable on all devices, students will learn through 26 digital lessons and five games with three levels of increased difficulty. Also included are Hebrew and English dictionaries. Learn more here.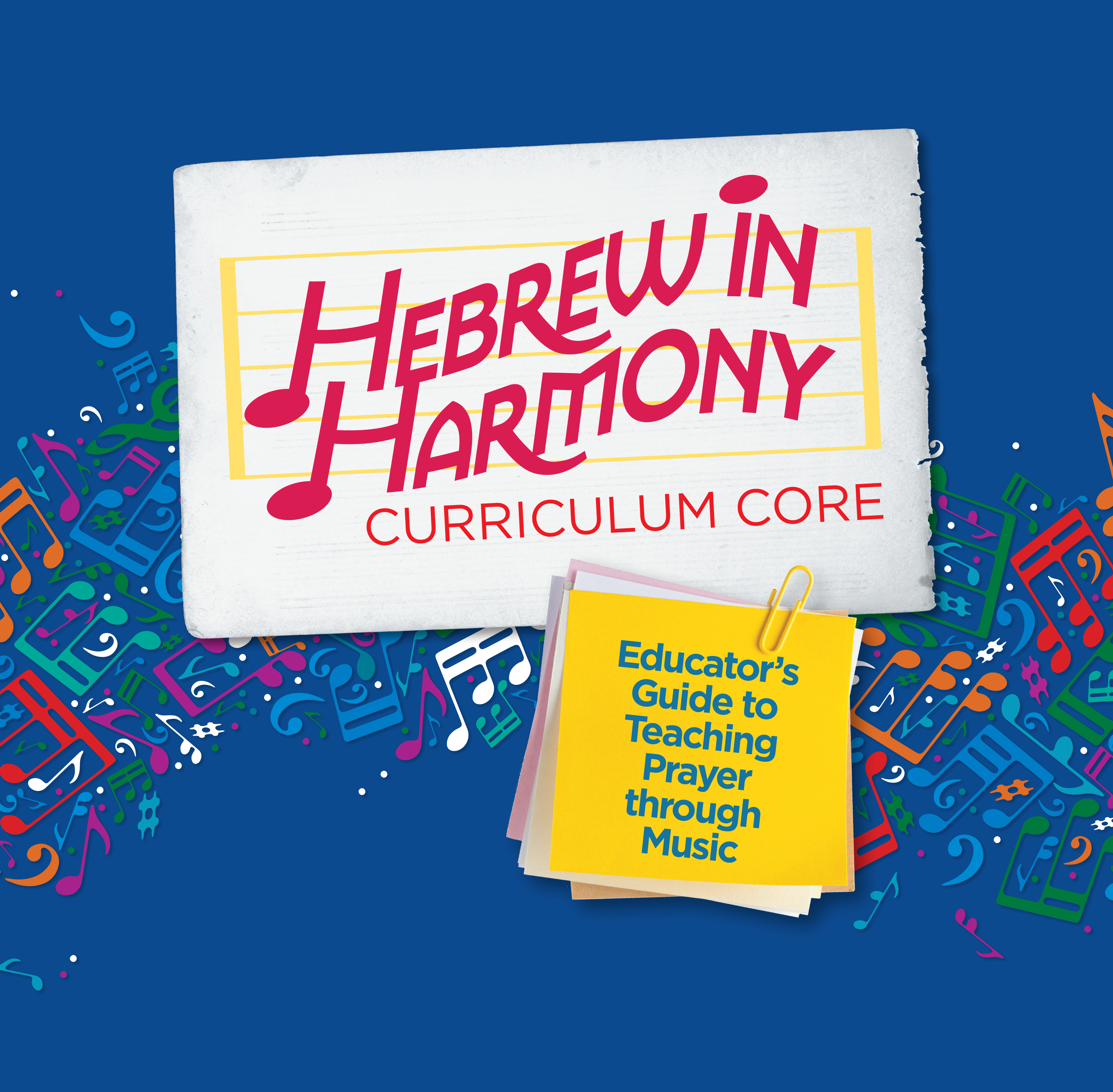 Want a prayer program?
Hebrew in Harmony (Grades 4-6)
Hebrew in Harmony is a brand-new 3-year Hebrew curriculum for 4th-6th graders that uses the power of music to engage students with prayer. Choose from 22 prayer modules consisting of a print journal, digital companion, and robust Curriculum Core for the teacher.
Mitkadem (Grades 3-7)
Designed for self-paced prayer study, Mitkadem is perfect for a class of students of differing abilities and levels. Choose from 23 ramot (levels) each teaching a key prayer. Add on the digital companion for kids who want to continue working at home
Hineni and Hineni Prayer Booklets (Grades 4-7)
A thorough introduction to Shabbat morning and key Friday night prayers in three volumes. Includes blessings and songs for home observance. Strong prayer grammar (roots, prefixes, suffixes). Available in individual booklets (Hineni Prayer Booklets)
Kol Yisrael (Grades 4-7)
Watch as characters come to life in this 3-volume blended prayer series consisting of book and digital application. (Note: Kol Yisrael is usable only on computers. It is not available as an app for mobile devices)
Interested in modern Hebrew?

Shalom Ivrit (Grades 4-7)
Shalom Ivrit is a 3-volume modern Hebrew series whose goal is reading with comprehension. With the Shalom Ivrit Prayer Companions, go beyond teaching basic vocabulary and watch as your students gain a deeper understanding of the text.
Let's Talk: Modern Hebrew for Teens and Let's Talk Now (Grades 6-7)
Light, engaging modern Hebrew texts written specifically for 6th–7th graders who have completed a prayer program and are ready for something new.
Ulpan Alef and Ulpan Bet (Grades 4-6)
Two sets of playful four-page folders on topics such as the family, food, at school, colors, etc. Ideal to add on to a prayer program for a change of pace. 
Ten-Minute Hebrew Reader (Grades 4-6)
This recently revised version of Ten-Minute Hebrew Reader allows users to practice Hebrew reading with simple and quick games—just ten minutes a session! 
For more information or to schedule a curriculum consultation, email us or call at 973-379-7200.