Get the Help You Need with Our New Support Ticket Feature
Posted:
December 28, 2017
|
|
If you're looking for help with our website, our online store, or your digital software, don't go it alone. Use our new support ticket system to connect to someone who can help. Brought to you by Freshdesk, this new system will allow us to work together to resolve issues faster.
To begin, log into BehrmanHouse.com with your Behrman House ID and go to the Support Ticket page. Bookmark it for future reference or, to find it again, scroll down on the main Behrman House page and click request tech support under 'contact us.'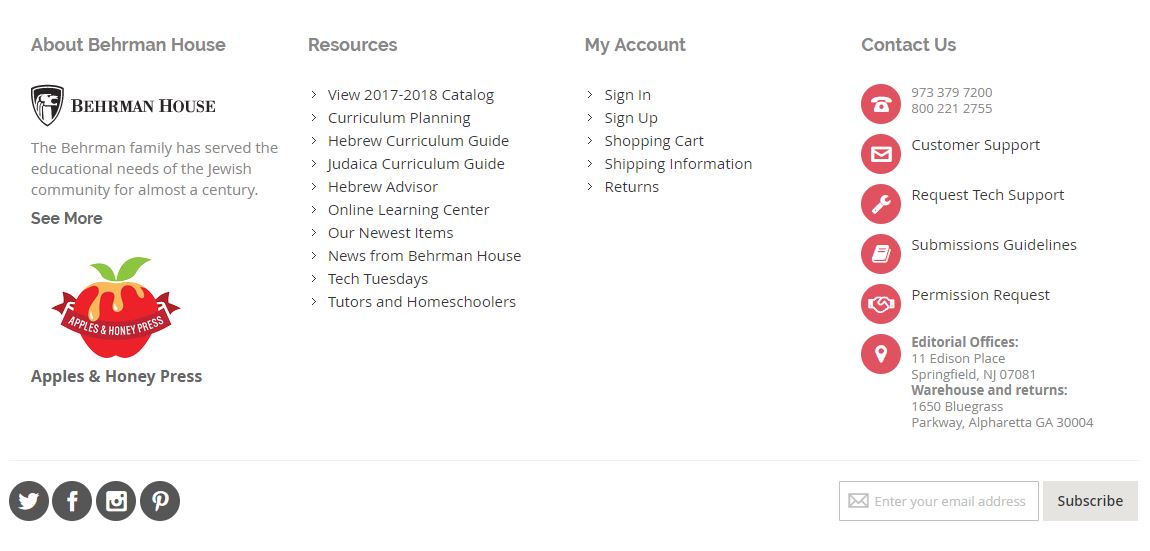 You'll then see the support ticket window. From here you have two options: Submit a help ticket or check the status of help request:
To submit a help ticket: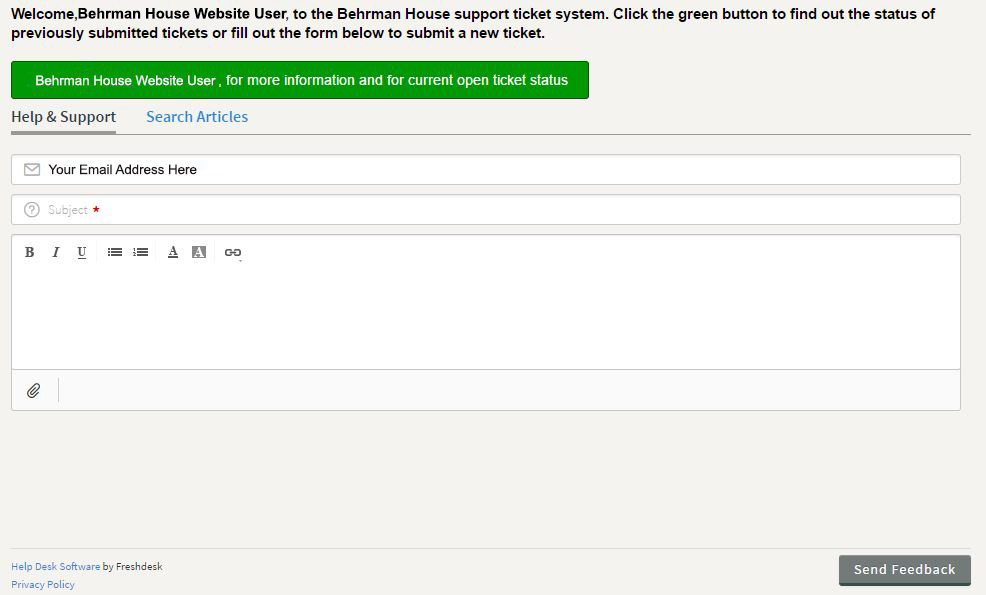 Enter your email address, a subject line, and your query, and a member of our Customer Support team will respond within one business day. 
To check status of a help request:
Have you already submitted a ticket? Check your status by clicking the green bar, as shown in the image above. By clicking the green bar, you will see a new page that looks like this:

Click 'check ticket status' and you will be able to see the status of your support ticket as well as your support ticket history.
That's all it takes. Within one business day, one of our representatives will respond and provide you with the help you need.
If you'd prefer to receive help via phone or email, call 973-379-7200 or email us at customersupport@behrmanhouse.com. As with our support ticket option, a representative will be in touch within one business day.